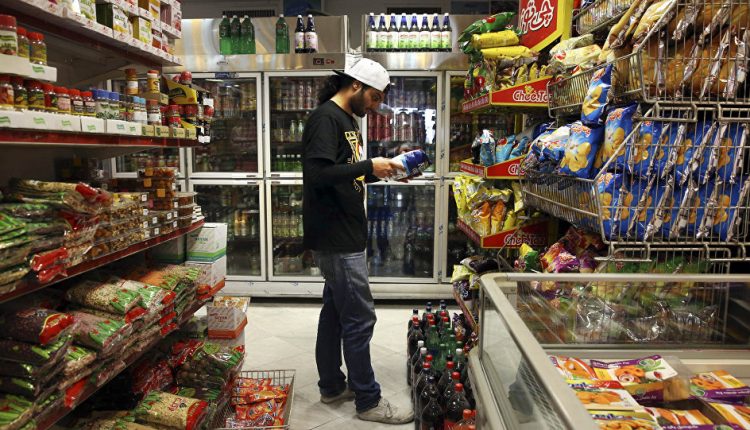 Cost of living in Tehran: Food and Restaurants
As we head in 2018 the cost of living across Tehran is creeping upwards due to the depreciation of the Iranian Rial (IRR) against the USD. We have scoured the city to give you the best overall price for prices in the new year. 
Tehran is a relatively cheap capital city to live in for everyday items like household products and food, however, in recent years prices across the city have reached closer to those seen in Europe for some products, especially imported ones.
Imported food items in Iran are usually 100% more expensive than abroad. It is advisable that when there is a good local alternative to purchase that as the savings will be large over the period of your stay. Meanwhile, product possessing the name of
Eating out is a popular past time in Tehran, where many families will eat out at least once a week. Prices widely vary across the city depending on the kind of meal people opt for. For example, restaurants in northern districts of Tehran are on par with European and other high-end Asian cities with a meal for two in one of the top eateries costing upwards of $70 for a two-course meal with drinks, cheaper options are always available.
Cost of Restaurants & Eating Out
Basic lunchtime menu (including soft drink) in the business district  IRR260,000
Combo meal in fast food restaurant (Big Mac Meal or similar) IRR190,000
Mid-range restaurant menu (including soft drink) in business district and mid-Tehran IRR400,000
High-end restaurant menu (including soft drink/sparkling water) IRR2,000,000
Cost of Food Items
500 gr (1lb) of minced meat prepacked IRR390,000
500 gr (1 lb.) of chicken breast (Usually comes with bones) IRR80,000
1 litre (1 qt.) of full-fat milk IRR28,000
12 eggs, large IRR60,000
1 kg (2 lb.) of tomatoes IRR30,000
500 gr (16 oz.) of local cheese IRR80,000
1 kg (2 lb.) of apples IRR40,000
1 kg (2 lb.) of potatoes IRR25,000
670gr locally produced ketchup IRR48,500
Cost of Drinks
Locally produced tea bags (25-pack) IRR500,000
0.5 l (16 oz) domestic beer in the supermarket IRR29,000
2 litres of Coca-Cola or Pepsi IRR 30,000
Locally baked bread for 2 people for 1-day IRR15,000
Oatmeal bread loaf (30-slices) IRR50,000
If you're interested in living in Tehran why not read more articles on our website.