Top magazine, bookshops in Tehran you should visit
Iranians love bookshops and reading, so much so, several companies are offering every type of book you could imagine in the city, as well as foreign language magazines! From contemporary writers to literary classics from home and abroad, you can find many of the best sellers of old and new in Tehran.
Shahr-e Ketab (Book City)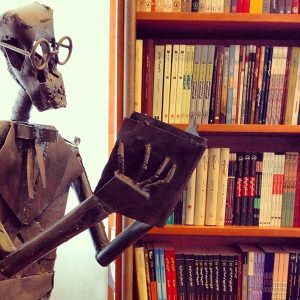 Known as Shahr-e Ketab in Persian, Book City is Iran's most prominent bookstore chain. You can find several of the stores plastered around Tehran, with some of them hosting cafes and special reading events for adults and kids. Shahr-e Ketab does not just stock Persian language titles but English and French books as well. The Shariati branch also has a quiet café looking at the adjacent park!
Magazine Shop Karim Khan
We do not have the name for this shop, but we stumbled on it a few years back. Situated just after 7-Tir Square on Karim Khan St, the magazine shop on Karim Khan has pretty much every international magazine available abroad, including architecture, Burda fashion magazine, and publications like NewsWeek. A throwback, back to the days when people had little access to foreign media, the shop will order and deliver any publication available in Iran.
Gooya House of Art and Culture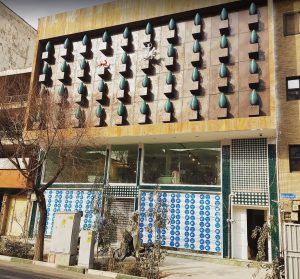 Gooya House of Art and Culture, again on Karim Khan, is possibly the most decorative building built in recent years on the major thoroughfare. The store stocks many of the local classics, as well as many beautiful arts and crafts.
If anything just looking at the building outside is a bit of a treat!
Chesmeh Publications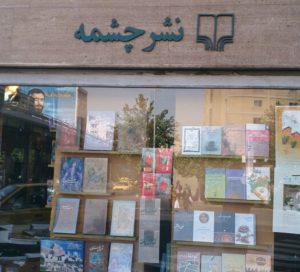 Further down Karim Khan on the corner of Mirza Shirazi St is another famous bookshop, called Nashar-e Cheshmeh. The store stocks the full range of Iran literary classics, as well as music and DVDs. They also have a few lovely wooden toys for kids.
Gita Shenashi Geographical & Cartographic Institute
Maps, maps, maps! If you love cartography, and discovering the development of plans, then we recommend this store, also on Karim Khan St!
The main shop just along Karim Khan has a wide range of globes and several types of maps for sale. Staff at the store are very attentive and will point you towards the English language maps of Tehran, Iran and the whole world. One thing Google Maps can never do is give you an accurate overview of a region when you have a large map stuck to a wall.
Faramooshi Book Cafe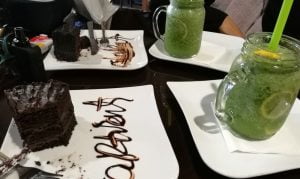 Just round the corner from the other books stores is a very special place called Faramooshi Book Cafe. The emphasis of this bookshop is to enjoy a coffee with a book. The store stocks many of the latest art and craft books in the country. As well as serving up a decent cafe latte.
There are also plenty of other stores. However, this is the list we have come up with this week! If you want to know more about the best places in Tehran, why not read our city guide section!