Tehran Downtown Recreation at Ghazali Cinema Town
Our culture expert Samson Seez, knowing every site in Tehran, gives you a glimpse at a bit of Tehran's cinematic and architectural history with Ghazali Cinema Town.
If you've seen one of Iran's many historical dramas in recent years, you may be surprised that the films and series were not filmed in downtown Tehran. That's right; there is a recreation of old Tehran in the west of the city which is also open to the public. Ghazzali Cinema Town, 14km west of original downtown is open to the public on most days where you can go back in time to a Tehran with fewer vehicles!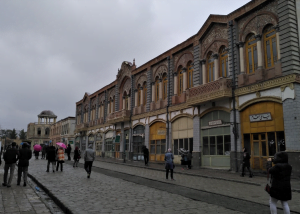 There are several tours of the site, but you can also just turn up and pay for tickets at the door. Vintage Buicks and large Cadillacs are on show as well as the painstakingly recreated old Tehran.
Movie heartland
Affiliated with the Islamic Republic of Iran Broadcasting (IRIB) and covering an area of 10 hectares, the cinema t
own was established in 1971 for historical dramas and as Tehran's main film production centre.
It comprises of buildings, streets and places which many of elderly generation of the city will remember fondly including Toopkhooneh Square (now Imam Khomeini Square) and Lalehzah Street before it becomes the home of lighting companies. Moreover, you can see the site of a recreation old Tehran Municipality building in all its majesty. The original one was torn down and replaced with the now brutalist telecoms building in the early 1970s.
Other sites available to see include Moniriyeh Square from the 1960s. Now home to Tehran's many sports retailers the square back then was much more subdued and easier to walk around.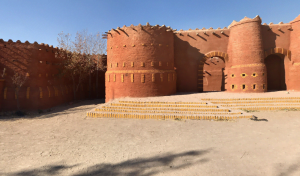 If the mid-20th century is not your thing, why not go and see the set of Nazareth, used for many movies and tv dramas over the past few years. It was also the sight of the movie Saint Mary produced in 2000.
Where to buy?
To purchase tickets online, why not try Netbarg.com which offers discounts for tickets. Currently, they offer each ticket at IRR11,700.