Escape to the country: Visit Lavasan
Tehran is more than the city, there is an entire region with many towns spotted around the capital. Some are even amazingly rural and amazing for weekend getaways from the hustle and bustle of Tehran. Our guide, Samson Seez now lets you into the little secret of Lavasan, both big and small. 
Lavasan is a gorgeous little town in Tehran Province located over the eastern mountains from the Iranian capital. With an area of 70 square kilometres, Lavasan is packed with beautiful mountain views, scenic country roads, clean air and jaw-dropping luxurious houses.
The locality is home to many wealthy families, who prefer more of a quiet and mellow lifestyle to that of Tehran. Some Iranians even call Lavasan the Beverly Hills or Switzerland of Tehran. Many of the original families of the rustic town are experts in horticulture and take pride in their gardens and fruitful orchards.
Safety first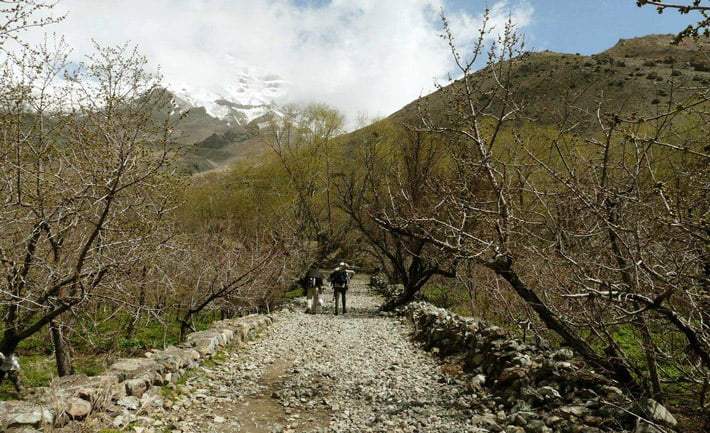 Lavasan is unbelievably safe and has its medical service and fire station along with several stores and cafes to make whiling away the hours a safer and more pleasant experience.
Within broader Lavasan is the small suburb of Asalak. One of the things that will catch your eye when you enter the area is the surreal buildings that look like they are from outer space, in some cases.
By gazing over the mountains, you will come across extraordinary homes that are constructed in different shapes and forms by professional architects. Among the owners of these exotic looking villas include famous Iranian actors and football pros. However, like Beverly Hills, many of these local celebrities are tucked away behind massive villa walls.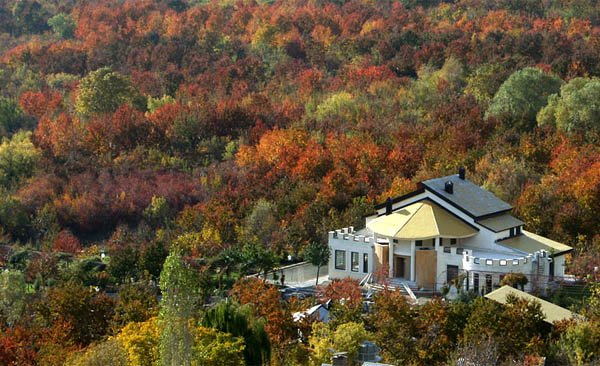 After sunset, this elegant city shines differently thanks to the colourful night lighting and magical atmosphere that spreads through the streets and parks. This town is the perfect spot for having a quick vacation if you're living in Tehran. You can even be spontaneous and spend the night here.
Slower pace of life
The city is composed of Lavasan-e-Bozorg (Big Lavasan) and Lavasan-Kochak (Small Lavasan). In the two districts, you will come across the Lar National Park, the protected area of Varjin, the villages of Afjeh, Niknam Deh, Barg-e-Jahan, Kond-e-Olya and the famous Latyan Dam.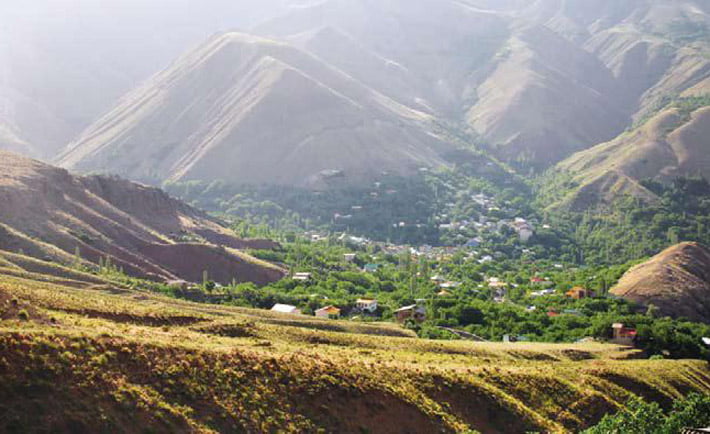 The village of Afjeh has a history dating back to 400 years during the Safavid dynasty. This place differs from city life big time! Most of its old residents are still active in horticultural or animal husbandry activities, so you are indeed, very likely to come across groups of cattle in this place.
Afjeh village is also one of the starting points for those who want to climb a 3,200-meter-high mountain range behind the quiet district.
The mountain trail from Afjeh to Dasht-e-Havij gives you another feel of Iran's great nature, which is why it has become quite a tourist destination. Among the landscape, naturally occurring herbs can be found and picked on the way, as some of them have a decisive role to play when it comes to medicine. Once you reach the peak of this mountain, you'll find flat fields of grass where people like to gather and have their picnics.
Another nearby village, this one being Kond-e-Olya, which is based in Small Lavasan. This town has a slightly more humid climate compared to Afjeh, and it is indeed greener.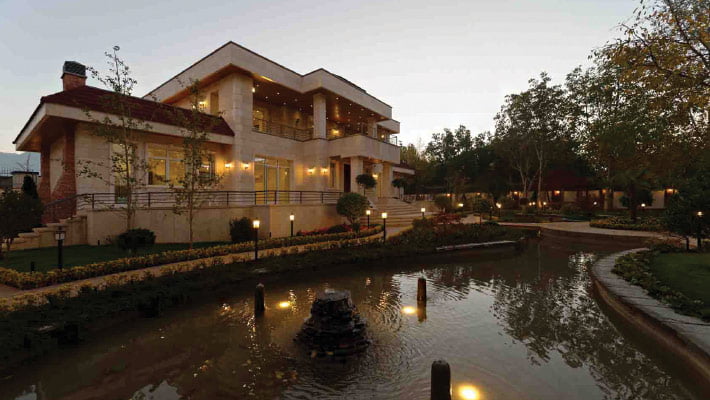 .
According to the old sayings of the area, it was formerly called "Saliseh" or "Bandgah", which means closing off the water flow and making a stream to be used for gardens. There are also some small waterfalls located at historic castles and other ancient monuments. The locals here have plantations of walnuts, cherries, sour cherries and apples.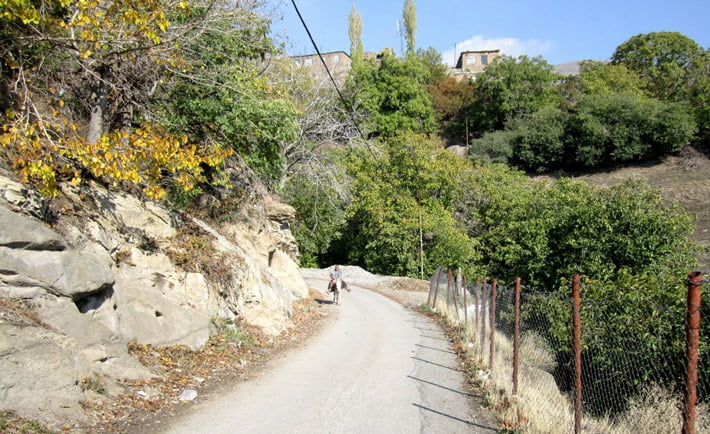 The Latyan Dam is located at the south of Lavasan, and it sits on the Jajrood River with an area of around 70,000 square kilometres. The concrete structure was built to provide additional drinking water for the city of Tehran and also to hose down 30 thousand hectares of agricultural land.
If you liked this feature, then why not check out our city guide section, as we've got plenty of tips for you.