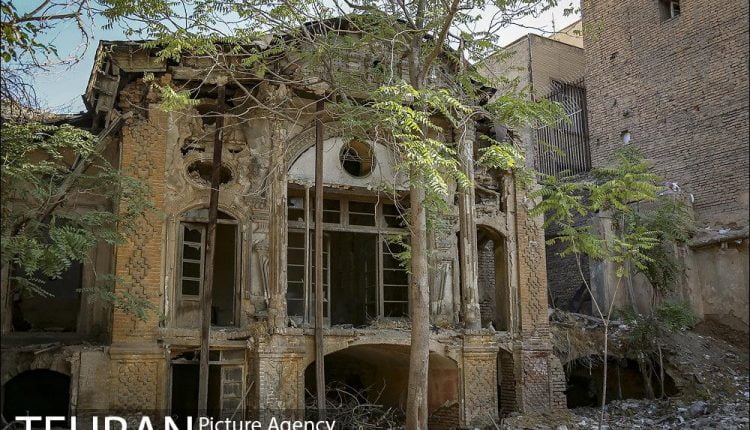 Hormoz Pirnia House to Become a Museum of Modern Law
Kaveh Haj Ali Akbari, CEO of the Tehran City Renovation Organization, says the historic Hormoz Pirnia House which is about 1,600 square meters on North Lalehzar Steet is being renovated and revived with debris and rubbish removal operations underway.
The Hormoz Pirnia mansion consists of three historic buildings from the Qajar and Pahlavi eras and is located next to a collection of valuable buildings such as Hassan (Moshir Al-Dowleh) Pirnia's House, Vali Allah Pirnia's House, the school and the church of Jeanne d'Arc, and the House of Cinema. 
Hassan Pirnia (1872–1935) was a prominent Iranian politician who held a total of twenty-four posts during his political career. Hassan was the eldest son of Mirza Nasrullah Khan, a Prime Minister during the Qajar era. He also had a younger brother named Hossein, who served as speaker of the Parliament of Iran.
Upon his father's death, Hassane assumed the title of Moshir al-Dowleh, and played an important role in drafting the Persian Constitution of 1906 along with his brother and others in his house.
It is because of this historic importance that Tehran's municipality is in negotiations with the government, the parliament, and the foreign ministry to turn the mansion into the Constitutional House of Tehran and the Museum of Modern Law.
One of the main features of the building is the decorations located on the northern frontage with the Corinthian Columns, the gable roof, the wooden roof, and the plastering that has created a beautiful and attractive porch.