Can You Remote Work From Tehran?
Remote work series in Tehran
The concept of remote work, or living as a 'digital nomad,' might seem implausible to some, particularly when considering the Iranian capital city of Tehran. But as we delve deeper, the potential of this idea begins to unravel, painting an interesting picture.
This strategy of leveraging foreign incomes in low-cost countries isn't novel. However, its prominence has surged in recent times, propelled by the global shift towards remote work in the wake of the coronavirus (COVID-19) pandemic. The opportunity to enjoy a higher quality of life, minimized stress from commuting, and reduced living expenses have drawn countless individuals to the digital nomad lifestyle worldwide. Could Iran be the next hotspot for this trend?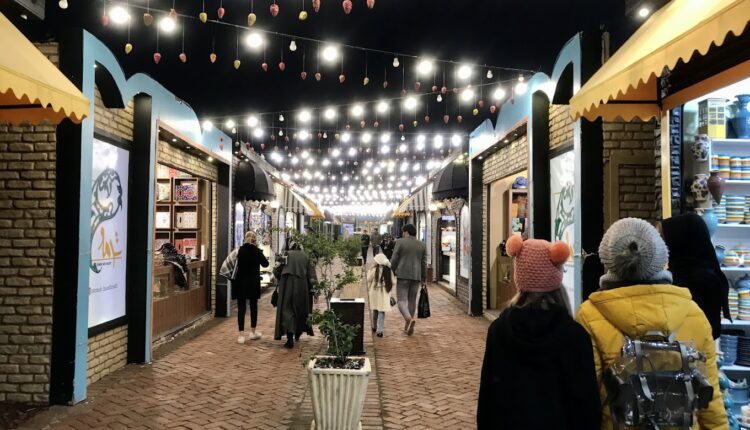 Changing trends in remote working in Tehran
Before the onset of the pandemic and the implementation of US sanctions in 2018, the prospect of Iran as a destination for remote work was gaining traction. The presence of young remote workers and 'digital nomads' has been steadily increasing over the past decade. This growth owes much to improved and more affordable internet connectivity globally.
In 2019, before the pandemic, Iran witnessed a significant 41% boost in visitor arrivals. The devalued rial contributed to a boost in regional and international tourism, resulting in healthy growth figures. However, the pandemic, locally referred to as 'corona,' threw a wrench in these plans. Additionally, sanctions and Iran's international isolation have posed challenges for those seeking to work remotely in the country.
Nonetheless, the potential for remote work in Iran remains an interesting topic of exploration, reflecting the transformative shift in our perception of work and lifestyle and with recent changes in currency values even more tempting.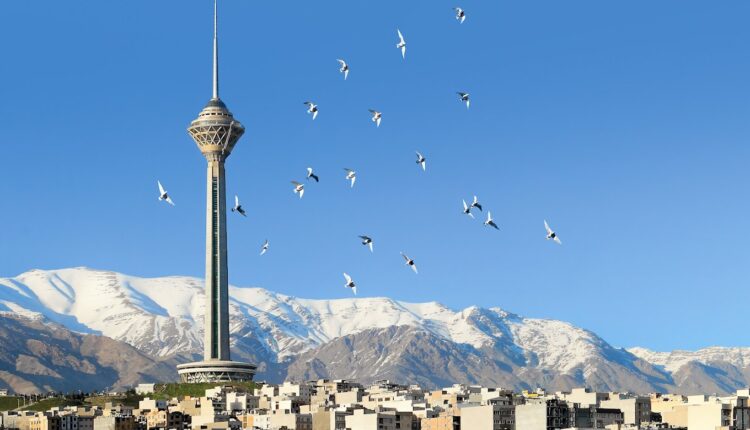 Property for Remote workers in Tehran
Tehran's cost of living, when compared to numerous other countries worldwide, is significantly lower. While locals may feel the pinch of escalating rents in Tehran, foreign workers or Iranians working remotely for international companies are in a unique advantageous position. Being paid in foreign currencies and spending in rials can result in considerable savings.
Is Tehran affordable? The answer can vary greatly depending on the location within the city. Luxurious accommodations in northern Tehran, particularly those grand apartment buildings beyond Tajrish, might make your budget flinch. On a per-square-meter basis, these apartments can rival the costs of New York and Tokyo residences.
However, the apartment prices in Tehran display a vast disparity between the northern and central-south regions. Venturing further west towards the 'New Tehran' districts near the Chitgar Lake area can lead to significant savings. Additionally, you gain the bonus of enjoying the fresh air and serene environment around the lake area. If you're looking to maximize the financial benefits of remote work in Tehran, a strategic choice of location can go a long way.
Downtown is best town!
Head to 7-Tir Square (Haft-e Tir) square area or Karim Khan Zand Street of the city and you can usually find flat shares and close to all the great little shopping districts. Further south to Enqalab and Italia Street, you may even find cheap digs with students doing undergraduate courses at Tehran University.
Our point is, Tehran is a city of 12 million-plus people, districts and areas have developed individually and there are many quirks across the city which people opt for. As my mother used to say, "Tehran is a collection of 12 villages all squashed together."
Good websites to find property in Tehran
If you are looking for places to rent, in recent years websites like Divar (Wall) have become increasingly popular for people looking to rent or buy property. You can select the region of the city you are interested in (with help of someone who reads and speaks Persian).
There are websites locally where you can find flat shares with other local singletons, but you may find it a hard sell unless you're waving a fist full of dollars to grab a bed.
To rent an apartment in Tehran and if you are on foreign income is easier than many would expect, as the landlord is aware you are earning a foreign currency, you can negotiate on price, but do understand they may expect hard cash from you in advance as a deposit, rental of apartments across Tehran can cost anywhere in the €400-€600 range for an apartment in a good area.
Hotels and backpackers in Tehran
I managed to remotely work for my university job in the UK while in Tehran, it was really easy!
There are several backpacker hostels across Tehran and you may wrangle a good deal if you say you are staying up to a month, there are several magnificent hotels and hotel apartments that offer more luxury if that's your thing.
You'll find prices vary in the above mentioned places but we think there is a type of accommodation to suit all budgets short and longer stays
Internet prices across Tehran
Iran offers both fixed ADSL and fourth and fifth generation (4G, 5G) internet from the main telecoms networks. In recent years thanks to the introduction of the latter internet forms remote working is now significantly easier and faster to get going than waiting on telecoms to set you up a telephone line.
Tehran has several mobile internet operators as well, including the two main networks Mobile Communications of Iran (MCI) and MTN Irancell. Others are mobile virtual network operators like SHATEL, who piggyback off the main networks offering their own internet packages.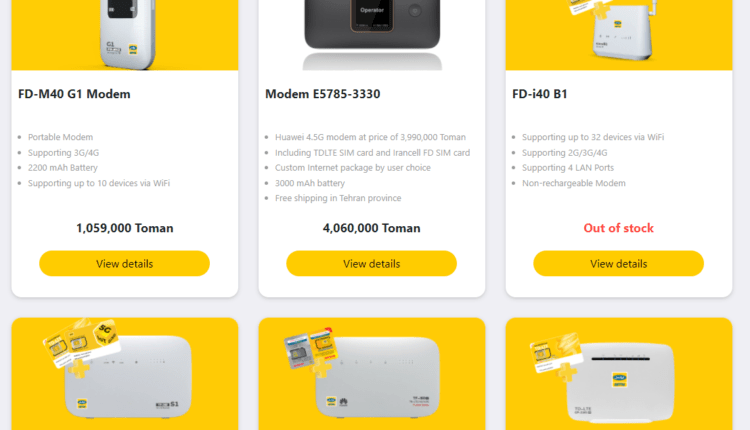 From experience, we find that MTN Irancell offers one of the best for foreigners living in the city. The company's packages are affordable for those coming in from abroad and the range of mobile modems also help for working on the fly.
Yes, it is true several websites and services are blocked in Iran, but as most international workers already know a good foreign-based VPN network is a must to carry on working in Iran.
Transferring money to Iran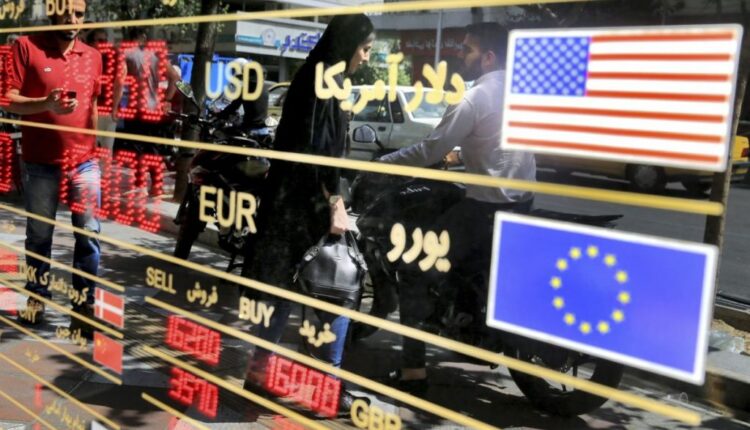 One difficulty people often say is Iran's economic isolation is a big offput for them basing themselves remotely in the country. It is true, international banking transactions are currently unavailable and popular transfer apps like Wise do not include the Iran rial (IRR), but the traditional "Hawala" pronounced "Havaleh" in Iran is an option for getting cash in Iran. As unusual as it sounds you send your funds in a foreign country and an Iranian bureaux de change "Sarafi" in Tehran will give you the exchange rate version in local currency.
Escaping the Hustle of Commute

One of the main advantages of remote work is the opportunity to avoid Tehran's busy commute. With highways packed during peak hours, the chance to bypass traffic and start the workday fresh is nothing short of a blessing. Additionally, it's a green choice that reduces carbon emissions.
Boosting Productivity
Being able to design your own workspace at home can significantly boost productivity. Workers can create a distraction-free environment that best suits their work style. Whether it's a quiet corner for deep focus or a bright room for creative brainstorming, the choice is in your hands.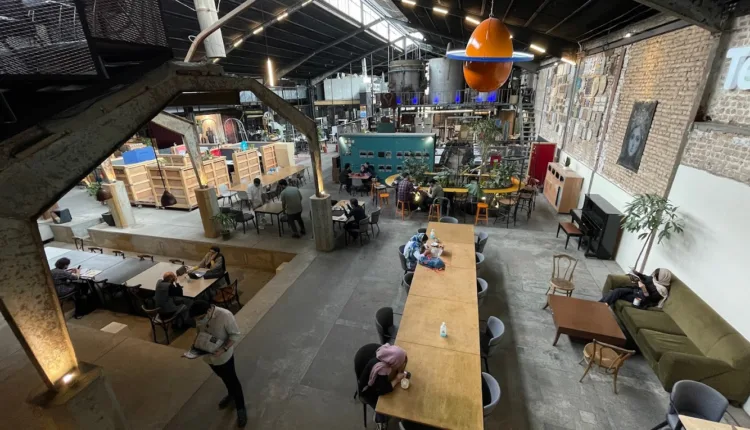 Cost Savings
Remote work also presents an opportunity for significant cost savings. Without the need to commute, employees can save on fuel or public transportation expenses. Plus, the option of home-cooked meals can cut down on the cost of eating out. For companies, it can reduce the need for expansive office spaces and lower overhead expenses.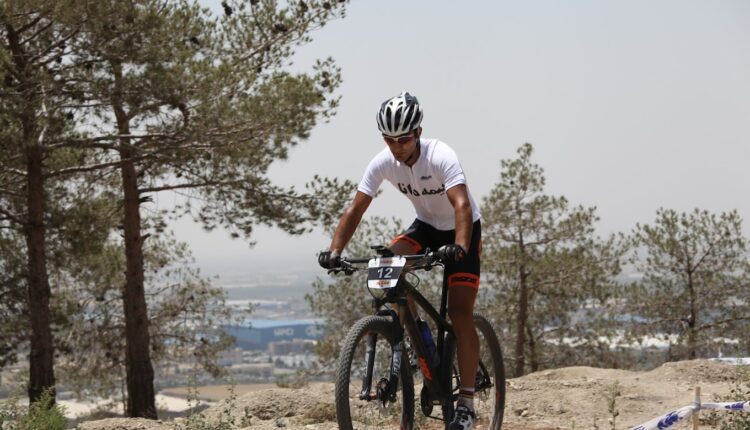 Enhanced Health and Wellness
With more flexibility in managing their time, remote workers can easily incorporate fitness and wellness activities into their daily routines. Whether it's a midday yoga session or an early morning run in one of Tehran's beautiful parks, remote work makes it easier to maintain a healthier lifestyle.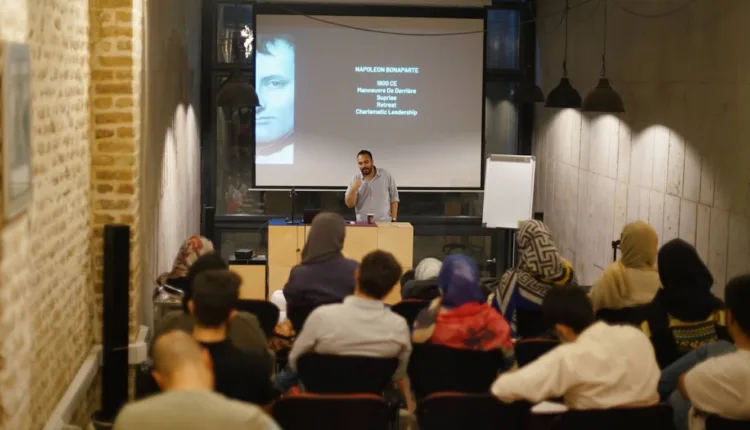 Greater Access to Talent
For employers, remote work opens up a broader pool of talent. Companies in Tehran can hire skilled professionals from other cities or even other countries, paving the way for diverse and inclusive workforces.
Future of Work in Tehran
With these benefits, it's clear that remote work is not just a temporary solution, but a transformative shift in how work is conducted in Tehran. As companies and employees continue to adapt and innovate, the city of Tehran is poised to be at the forefront of this exciting new chapter in the world of work.
Co-working spaces in Tehran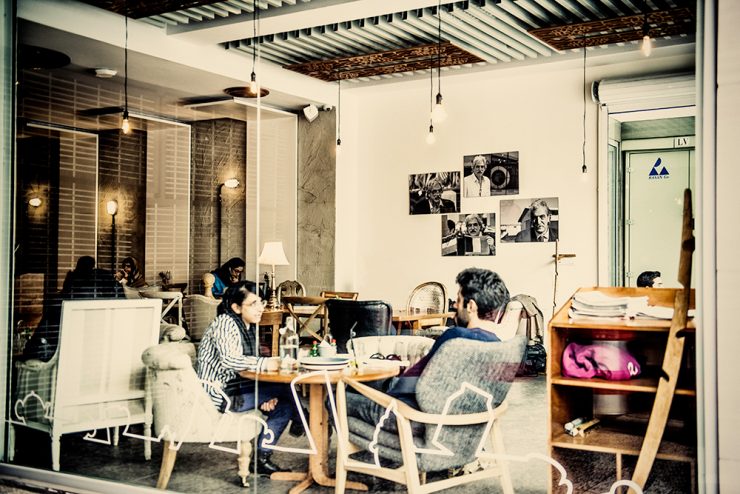 Despite the pandemic and international sanctions co-working has survived in recent years and will begin to flourish again as the economy rights itself. There are several co-working spaces across Tehran including Tivan Entrepreneurship Club, Zavie and others. But as most digital nomads find, the informal spaces of cafés across Tehran is probably more suited to your taste if you fancy a fresh roasted coffee and waffle with strawberries like Sam Café or many of the other new eateries which have opened up in recent years.