Espinas hotels have you covered when visiting Tehran
Hotels, Hotels Hotels!
For those on medium to large budgets, we recommend the Espinas twin hotels in the city. The privately owned hotels are often used by diplomats and foreign dignitaries when visiting Tehran, and for those whose company budgets can afford to splash out on a nice room, these are the ideal locations.
The Espinas Hotel
The original 4-star Espinas Hotel on Kesharvaz Boulevard is a fantastic location for those looking to stay in a luxurious hotel in the centre of the city. The city centre hotel boasts the usual trappings of any 4-star hotel with conference room and amenities, along with fantastically local and foreign food available.
I stayed at the Espinas for two days at the beginning of a tour and two at the end. The room is very comfortable, the room service is excellent and the staff efficient. It is also QUIET, which is very important with time difference. A major head of state was in the hotel during my first stay, which told me it's the best in Tehran
For more information and for user reviews, check out the comments on Trip Advisor.
Espinas Palace Hotel (North Tehran)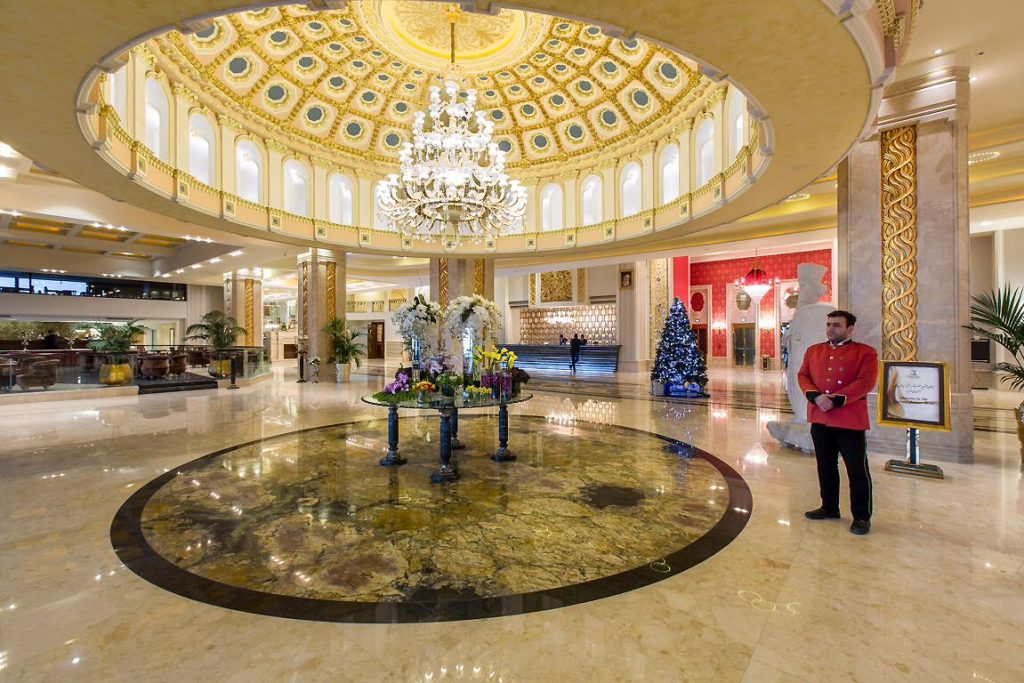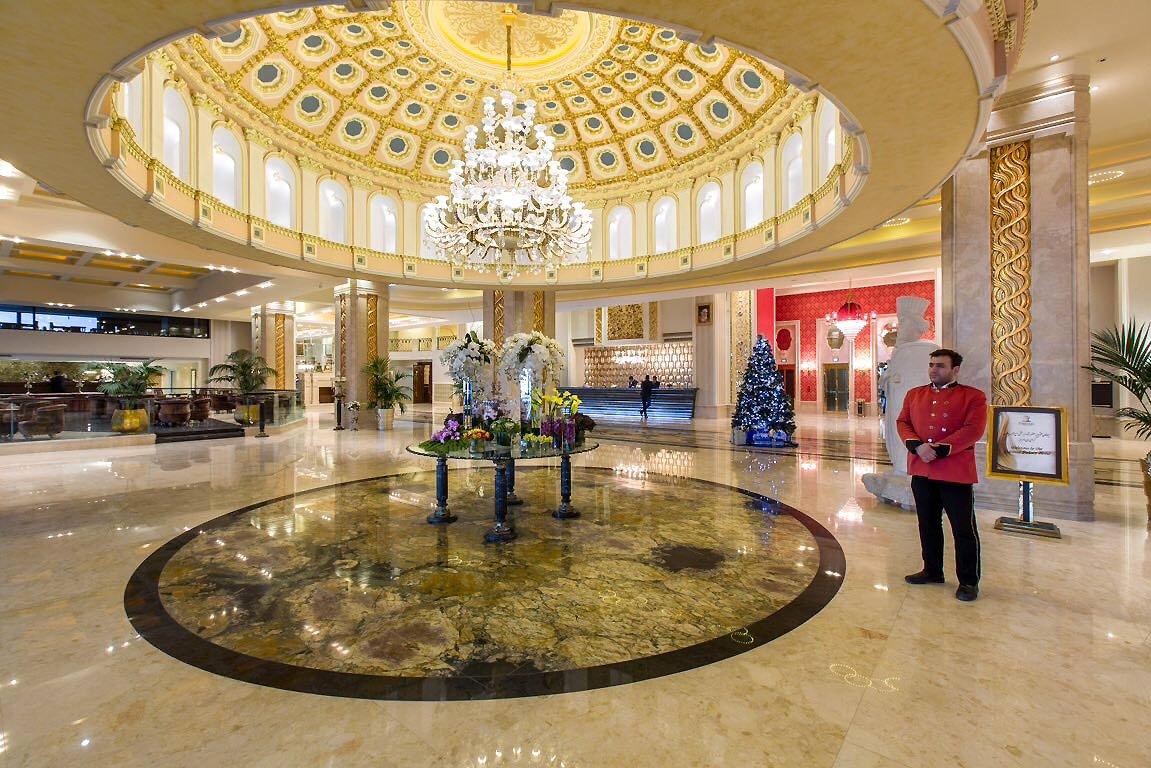 The Espinas Palace Hotel is the latest of the brand to open in the Iranian capital. Located in the northernmost part of the Sa'aadat Abad area of Tehran (literally hugging the mountains), the hotel aims to offer a so-called 5-star experience to guests.
We headed up there recently to look at what's on offer and, without a doubt the hotel is the most luxurious accommodation in the city currently.
One recommendation by a Trip Advisor customer also praised the hip stayover.
Stayed at Espinas for the first time and really liked it. The room and the bathroom were clean and comfortable. Breakfast buffet was absolutely wonderful and especially the bread was amazing (Persian bread!). The staff everywhere (front desk, restaurants, etc.) were all very helpful and attentive . Also loved the artwork throughout the hotel. We would definitely stay at this hotel again and will very much recommend it to all of our friends. One small suggestion is to bring your own hand/body lotion as the air is quite dry in Tehran!
For more information on this hotel, check out the latest reviews on Trip Advisor.
For more on shopping in Tehran, why not read our other recent article!