Iranian Academy of Arts: A Comprehensive Guide
Iranian Academy of Arts
Overview
The Iranian Academy of Arts, located in the heart of Tehran, is a cultural and artistic hub. This magnificent structure, nestled on Valiasr Street, is a testament to Iranian architectural beauty. The Academy regularly hosts film reviews and discussions led by popular and accessible artists. What makes it even more attractive is that most of these sessions are free and open to the public.

The Facility
Built in the Achaemenid and Sassanid architectural styles, the Academy's courtyards are often frequented by young enthusiasts, immersed in film critique or conversation. Besides, the Academy houses a specialized art publishing house and bookstore, a perfect spot for art enthusiasts to find the latest art books.

Programs and Events
Regular art exhibitions in the field of the Seven Arts are held at the Academy, complemented by various seminars and symposiums. Notably, the Academy often calls for submissions for short films, articles, and other works of art, offering awards for top pieces.

Library
The Academy's library provides specialized books in the field of art, accessible to its members.

History of the Academy
The Iranian Academy of Arts was established in late 1377 during the Cultural Revolution Council, with the aim of combating cultural invasion. The council chose Mir Hossein Mousavi as the head of the institution, alongside other notable artists and politicians.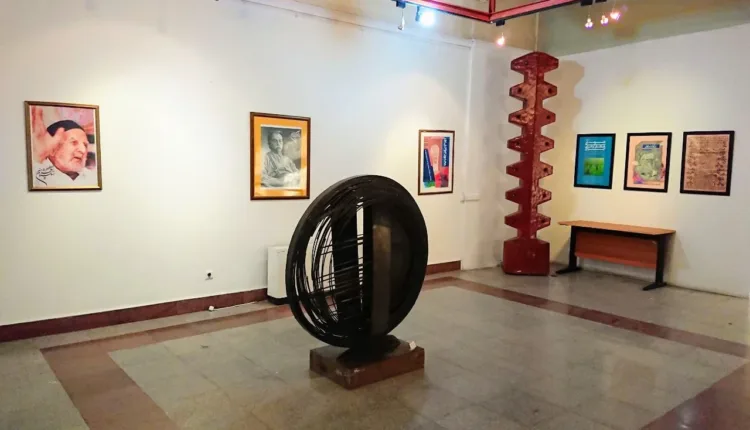 Specialized Groups
The Academy focuses on seven specialized areas:
Cinema
Theatre and Dramatic Literature
Handicrafts and Traditional Arts
Music
Architecture and Urban Planning
Visual Arts
Multimedia
Location
Address: Tehran, Valiasr Street, near Taleghani Street, No. 1552
Visiting Hours
Saturday to Thursday from 8:30 AM to 2:30 PM
Entrance Fee
Entrance is free.
Duration of Visit
Expect to spend between 30 minutes to 1 hour on your visit.
Access
By Personal Vehicle
The Academy is situated in Tehran, on Valiasr Street, just before Taleghani Street, at No. 1552.
By Metro
Take line 3 or 4 and alight at the City Theatre station. Head towards Valiasr Square. The Academy is a 500-meter walk from the City Theatre station.
By Bus
Take buses of Metro Line 1, alight at the Valiasr Intersection, and walk a few minutes towards Valiasr Square to reach the Academy.
Website