Malek National Library & Museum
Malek National Library & Museum: A Historical Treasure in Tehran
Discover the historical splendor of Iran at the Malek National Library & Museum, one of Tehran's hidden gems. This exceptional venue is an ideal destination for history enthusiasts, art lovers, and bibliophiles alike.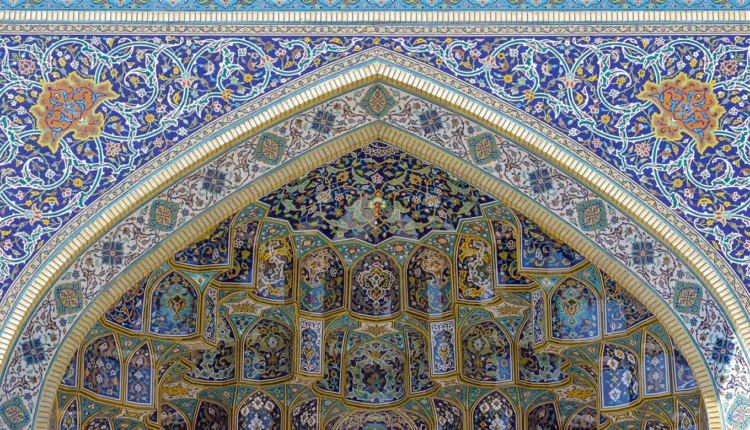 Overview of Malek National Library & Museum
The Malek National Library & Museum is one of Iran's six major libraries specializing in manuscripts. Founded by Hussein Malek in 1937, it was donated, along with its location, to Astan Quds Razavi. Malek originally established this collection at his home, but he needed a larger, separate area for its expansion. Consequently, he bought a plot of land in Tehran's National Garden in 1944 and dedicated it to the library and museum. The construction of the museum took place from 1985 to 1996. The entrance of the museum resembles the entrances of mosques and employs the same tile decorations.
In 1996, the Malek National Library and Museum was moved from Malek's historical house, located in the area of Tehran Grand Bazaar, to its present building in the historical precinct of Bagh-e Melli. The six-story new building has been structured based on the Islamic architecture and arts. MNLM has a unique location, for it is situated in the cultural-historical center of Iran's capital city, next to the Meidan-e Mashq (a place for military activities left since Qajar period) historical portal.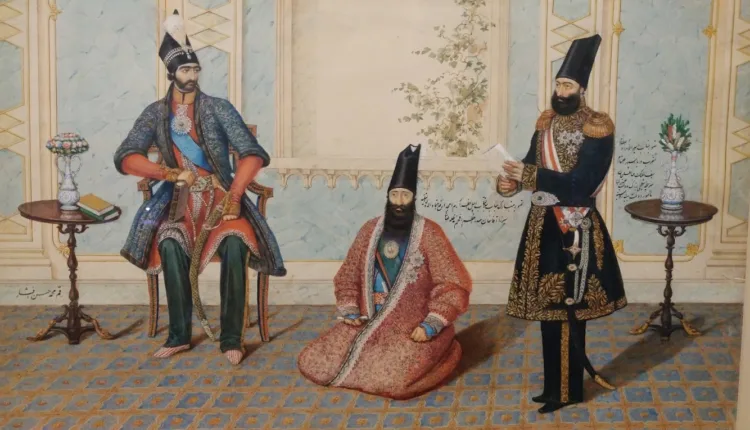 The Malek National Museum
The museum is home to seven valuable collections open for public display:
Iranian Coins and Medals Collection: It showcases coins from 600 BC up to the Pahlavi era, Islamic and Ottoman caliphates, Greece, the Byzantine Empire, and Alexander the Great's successors.
Carpet Collection: It exhibits 34 handwoven carpets crafted by Iranian artists from across the country over the last 200 years.
Collection of Artworks by Mrs. Ezzat Malek: Donated to the museum in 2006 by her son, Haj Hussein Malek, it includes Qajar paintings, manuscripts, pen cases, hookahs, and lacquer works.
Postage Stamp Collection: It houses stamps printed from the inception of Iran's postal service to the present.
Artworks Collection: It displays paintings by famous Iranian and European artists like Hadi Khan Tajvidi, Lotfali Suratgar, and Kamal-ol-Molk Ghaffari.
Calligraphy Collection: It presents works of renowned Iranian calligraphers such as Mirza Gholamreza Isfahani, Ahmad Neirizi, Mir Emad, Dervish Abdul-Majid Taleqani, and Yaqut Mostasmi.
Lacquer Art Collection: It includes 86 pieces of mirror frames, pen cases, and seal boxes adorned with lacquer paintings, some of which are over three centuries old.
Malek National Library
The library comprises of a book repository, reading halls, and workshops for the restoration of manuscripts, photography, microfilming, bookbinding, and publishing for the printing and distribution of manuscripts. Continuously expanding its collection through its earnings, the library becomes richer every year. The collection includes:
70,000 printed copies
3,400 volumes of lithographic books
548 journal titles in 4,000 volumes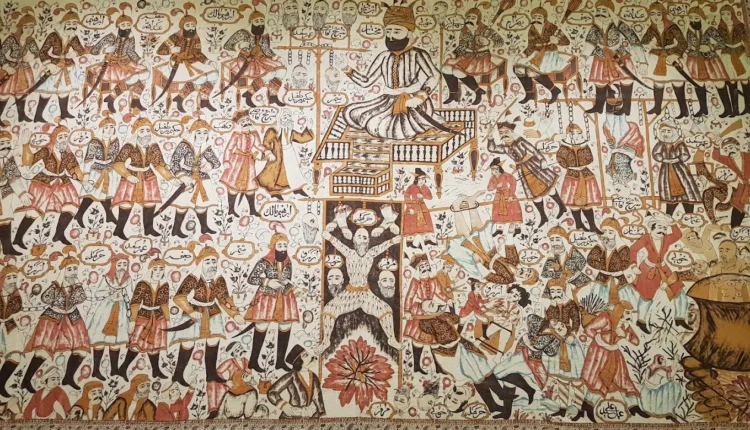 How to reach the Malek Museum
Personal Vehicles:
The Malek National Library & Museum is located at Imam Khomeini Square, National Garden Gate, United Nations Street (Mashq Square).
Metro:
Disembark at Imam Khomeini Square station using Metro Line 1. Walk along Imam Khomeini Street until you reach United Nations Street. The library and museum are situated on the left-hand side of United Nations Street.
Step into the rich historical and cultural heritage of Iran at the Malek National Library & Museum and get ready to be spellbound by its exceptional collections.
More information can be found on their website here.