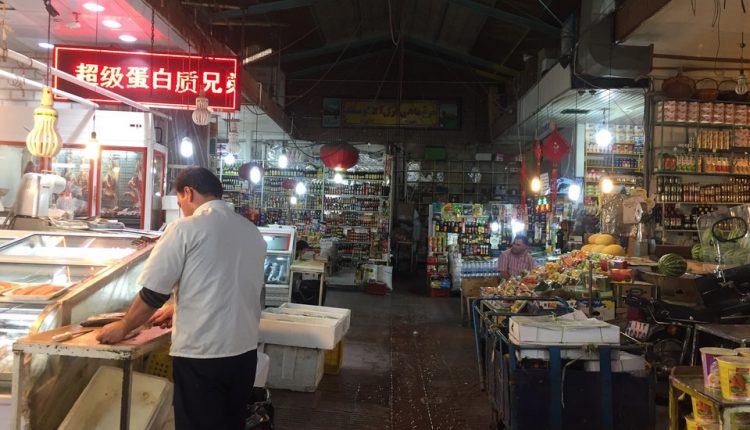 CC Rasoul
Iran's 'Chinatown' Behjat Abad Market in central Tehran
If you are into your Chinese, Japanese or Thai food then Behjat Abad market in Tehran is the ideal location to buy these foodstuffs.
The small rustic indoor market has been home to most international food brands for the best part of 50 years, with the special addition of fresh meat and seafood shops to add to the delicacy of the site.
Where to buy East Asian food in Tehran
Iran doesn't have a 'Chinatown' per se, but Behjat Abad is the best alternative for the growing number of Chinese nationals now calling Tehran home. But it isn't just Chinese food available, there are several sauces and foodstuffs available from several countries available at Behjat Abad.
The grocery retailers act as a wholesaler for expanding Chinese and oriental restaurants opening up across the city, as well as the several thousand Japanese and other East Asian nationals currently working in Tehran.
"If Tehran had a Chinatown, here would surely be the market for it feels like little China. Seafood and groceries variety store for rare items." Nasrin writes
The retailers stock most essentials for making a mean stir-fry as well as other essential, herbs spices, noodles, and sauces. In addition, there are several large bags of Chinese, Thai and Japanese rice available at the market, as well as Taiwanese rice crackers and also Japanese seaweed.
Vegetarian haven
If you are vegetarian then Behjat Abad is also a good place to stop by, with several of the shops selling locally made and foreign tofu.
If fresh fruit and veg is your taste, there are several retailers at Behjat Abad which offer vegetables and fruit not found elsewhere!
But not only that, if you have a taste for other non-Asian foods and soft drinks, there are plenty of items on offer, including Schweppes tonic water, and other items from Europe, the US  and the United Arab Emirates.
Where to find the Behjat Abad market?