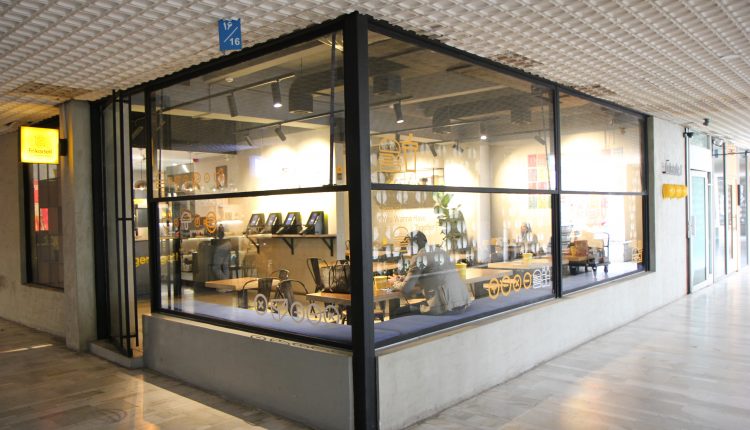 CC: LiT
Eating out: ASP Towers delightful selection of eateries
ASP Towers are one of the oldest set of high-rise skyscrapers in Tehran and have been home to several famous figures over their long history. Today, however, the 1970s complex is getting a new lease of life becoming one of the several hubs where people eat out in Tehran and described as 'Hipster heaven' by others.
Today the ground level of ASP has several different restaurants and cafes to suit most tastes; there are also a growing number of burger joints if you're looking for a quick snack!
Babylon Bistro

Babylon Bistro at the eastern side of the ASP complex has probably some of the best interior design ever seen in contemporary Tehran. The bistro offers a wide selection of warm and cold foods as well as coffee and tea for people looking to have a quiet dinner or even a business lunch. As you head down the steps to ASP, take a right and keep walking along the northern trunk of the complex.
Leon Café

Leon Café is one of the few Leon branches around Tehran with a great feel and outdoor eating area. On the same stretch as Babylon Bistro, the café has a wide variety of tasty dishes to whet your appetite. You can see the other Leon's here!
Pure Vegetarian Cuisine

As the name suggests, this is a vegetarian café based on the Eastern side of the ASP complex. You can find a wide array of healthy options to eat as well as tofu-style meat replacement foods if you're the only carnivore among friends. This is also another great spot for a business lunch in Tehran.
Frikadell
Frikadell sells only burgers. That's right just a burger shop, however, this one comes with a difference. Waiters don't take your order, nope this place is self-service using Samsung tablets to take your order. Best of luck to you non-techie sorts!
Mahtab Café

One of the longest-running cafes at ASP, Mahtab has an eclectic design and a nice mix of local Persian dishes, as well as Mediterranean style dishes if you've eaten one too many potato and meat cutlets.
Vitrine (Chef's Kitchen)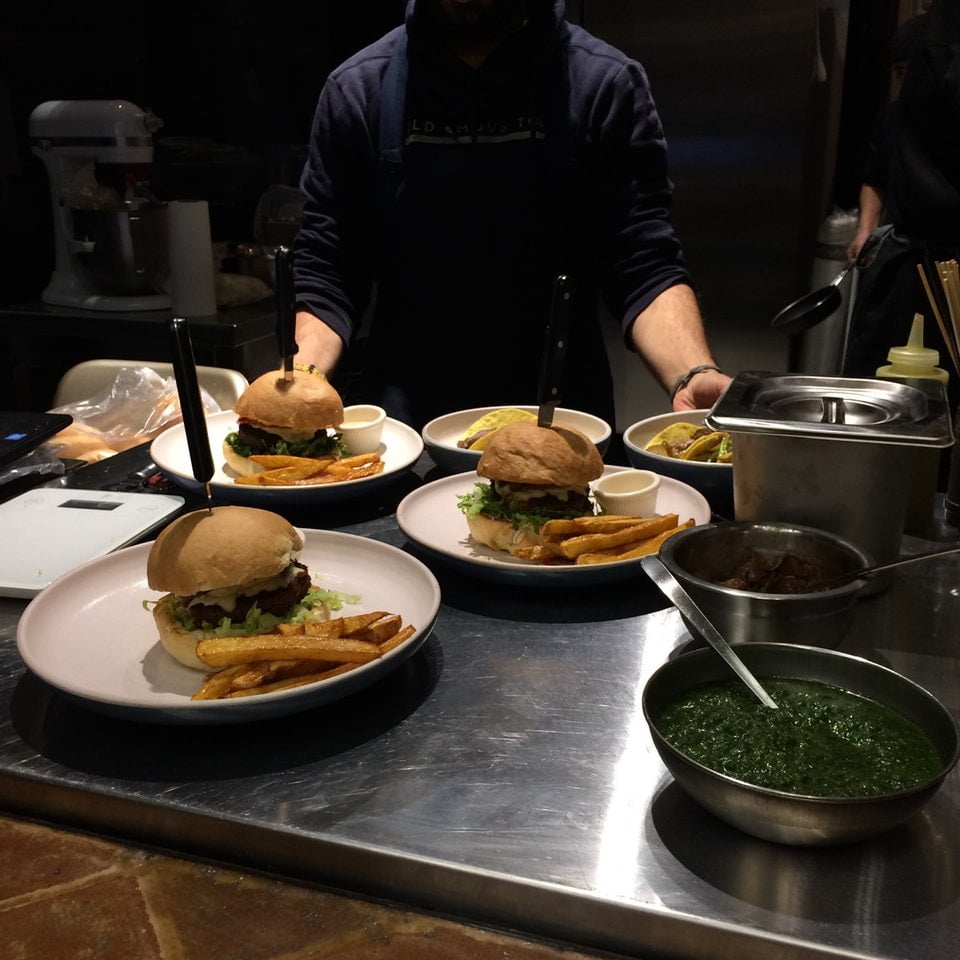 This is another independent eatery based at ASP which offers a wide selection of different foods from burritos, quesadillas to burgers. They even make a mean meatball taco! It punches above its weight this place.
Almond Café & Restaurant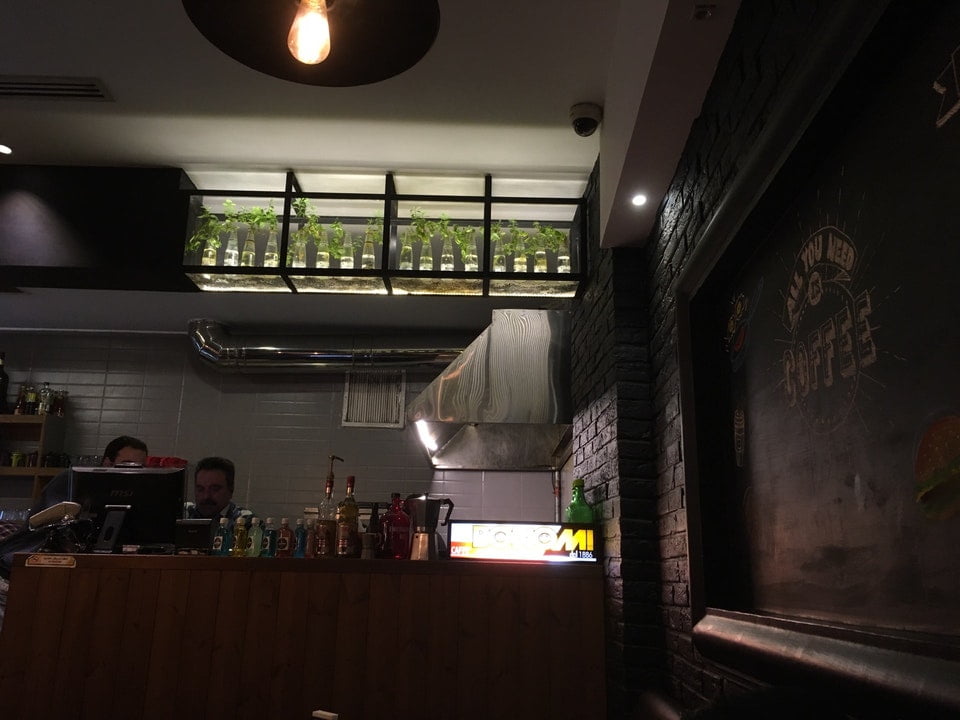 They just keep coming, don't they! Almond Café & Restaurant is one of the newest entrants to the ASP crowd. The place makes a mix of local and international foods like burgers, while also a place to grab some much-needed caffeine.
Home Burger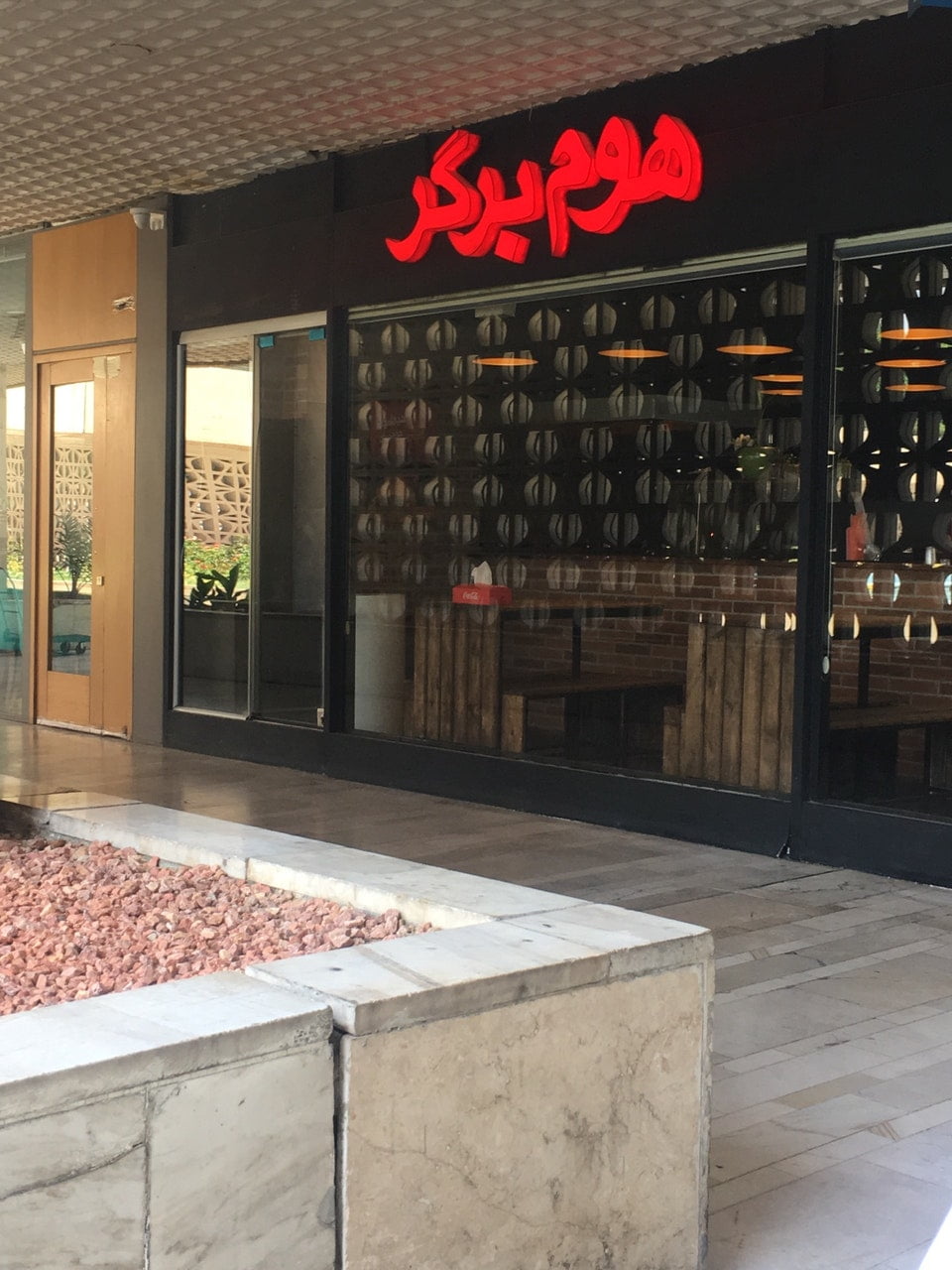 Not tired of hearing about LiT's fascination with burgers? Well ASP has its own Home Burger branch. The place just sells burgers but claims to be an expert in different toppings. So much so they even make a burger with 'Alfredo Sauce' and 'Pesto.' Go try out this no-nonsense place tomorrow!
Mam Mad Steak House

Vegetarians look away now! This is as the name suggests is an international-style steakhouse with a wide array of different meat cuts to take your fancy. Non-alcoholic beers are also delivered in ice buckets to give you that Texan feel. If you're in the mood for ribs, then why not get one of the chefs to chop some up for you at your table?