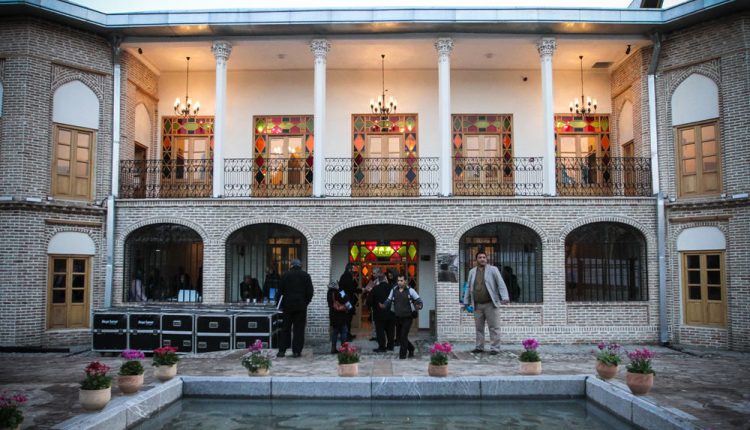 Tehran Municipality Copyright
Tehran Graphic Design Museum in north Tehran
Graphic Design Museum
Tehran Graphic Design Museum is a treasure in the northeast of the capital city, that is something many people often overlook.
Situated in Police Park north of the Tehranpars area of the city, the museum which opened in 2015 is a testament to 20th and 21st-century graphic designers, including giants like Morteza Momayez, Ghobad Shiva, and Farshid Meshghali to name a few.
The beautiful park which was once a pomegranate garden in years gone by was opened in the past few years to local families, who on a summer's evening can be seen picnicking and relaxing in the cool northern breeze.
The Graphic Design Museum is situated in the Arbab Hormoz old villa, which was rebuilt in 2015 by the Tehran Municipality and then handed over to the Iran Cultural Heritage, Handicrafts, and Tourism Organisation (ICHHTO), which is in charge of several old sprawling country estates now inside the city boundaries.
Check out this video!
The collection of the graphic design museum has taken more than 15 years to build by the organisers of the museum, many of which work at Tehran University College of Art & Design.
With more than 100 graphic designers represented in the museum's confines, those with a penchant for the arts will be pleasantly surprised.
What's more in recent years, across from the museum to the northern side of the building, there is also an excellent food court with several international and local cuisines on offer.
So, make time to see the beautiful complex and invite your friends as you will be amazed at the delicate redevelopment of the old park area in the city.
Where is the Graphic Design Museum?
The easiest way to get to the graphic design museum is via several major thoroughfares in the capital including Baqeri Motorway and Babaei Motorway.
Interested in seeing other old complexes in Tehran? Then check out our City Guide section which has a collection of recent reviews and stories.