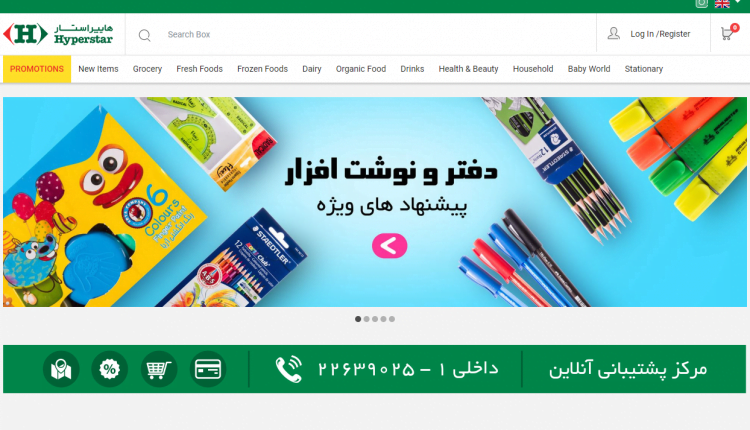 How to do your supermarket shopping online in Tehran
Online supermarkets in Tehran
Looking to do your weekly shop, then check out these great online supermarkets in Tehran!
Hyperstar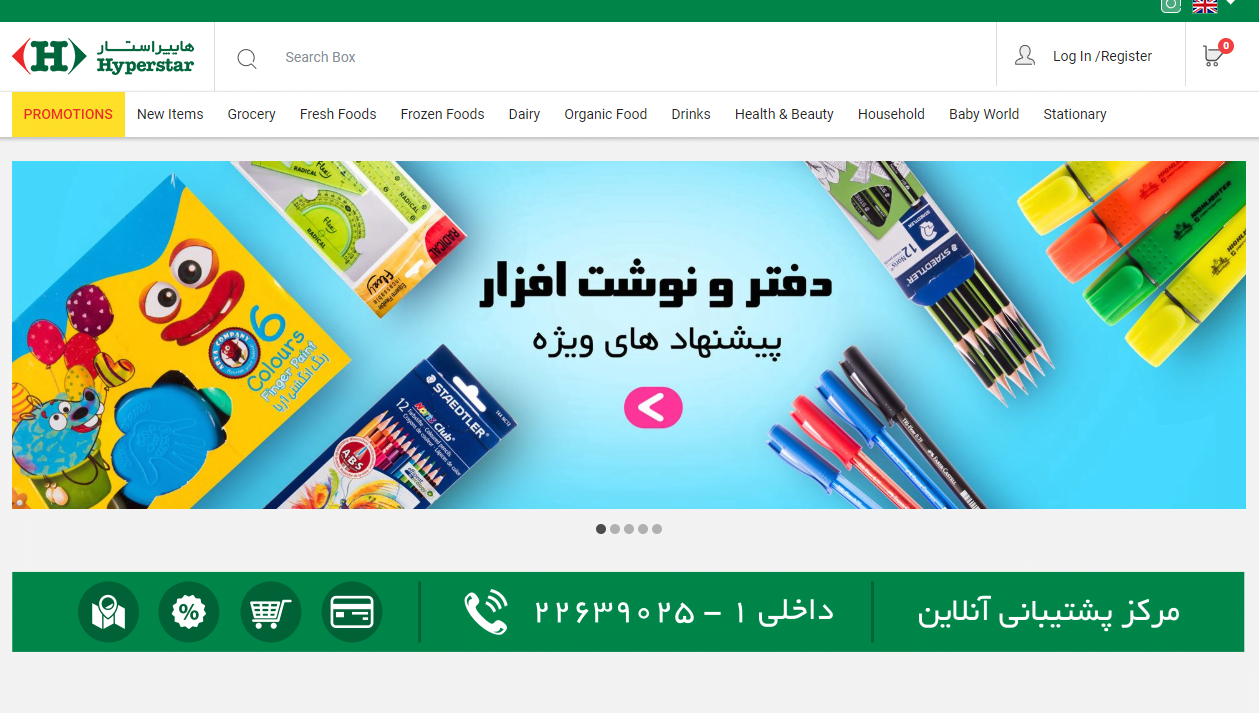 If Persian is not your strong suit, why not try Hyperstar's website here which offers the weekly shop in both English and Persian. The website version is very straightforward, with the language options in the top section on the left-hand side.
The usual local and imported items are available on the website, with special offers of fresh food, meats, and dairy products. One of the benefits if you live near the biggest Hyperstar's in west Tehran is the bakery section. They do make delicious croissants!
Snapp Market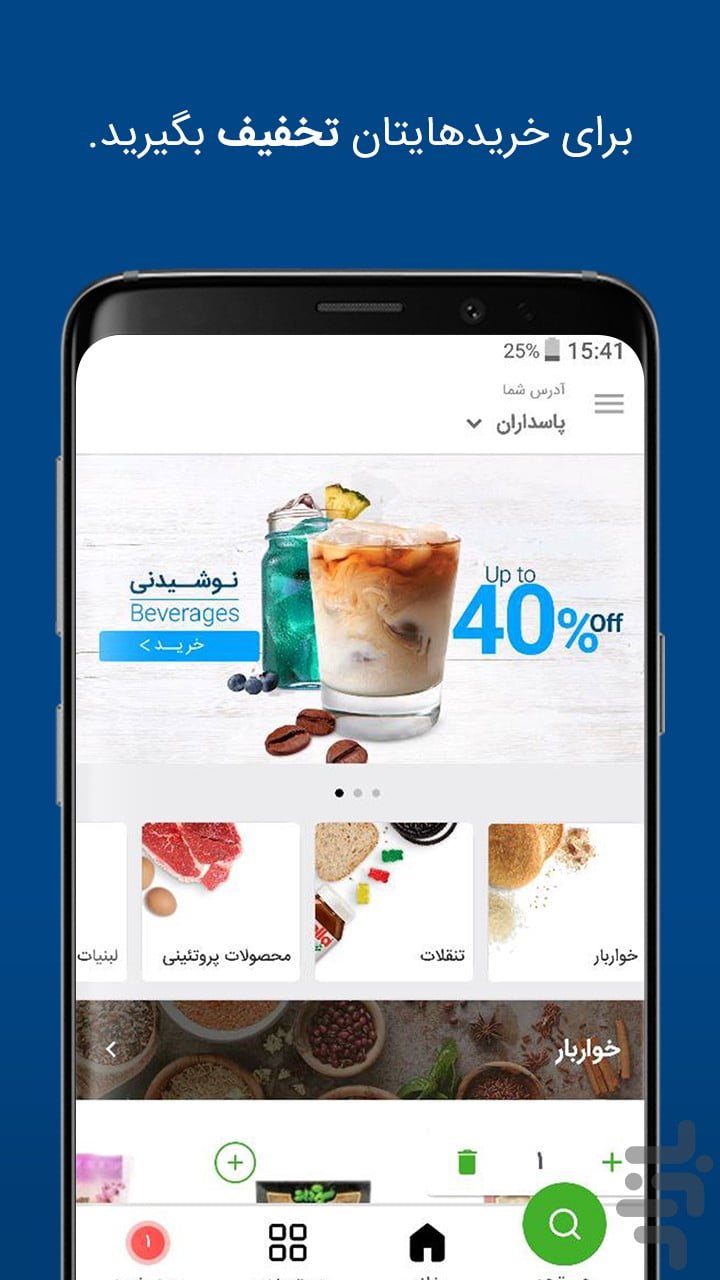 This week we have a new entrant to the online grocery shopping experience in Iran via never-ending expanding ride-hailing application Snapp. The new app, only currently available in Persian for iOS an Android, is the first venture by the brand into grocery delivery.
However, it is not the first company in Iran which offers the ease of ordering everything online. Several companies have tried over the past decade to get you to buy off their website or app, and many have failed.
Like the rest of Snapp's businesses, the brand continues to use the familiar name in a new market – this time grocery deliveries.
Snapp Market has teamed up with France's Carrefour, which operates under its local brand Hyperstar to deliver you weekly shop via its handy application. Currently, the application developers have only made a Persian language version, so if you are new to Tehran, ask a friend to help you with your ordering.
Rocoland

Rocoland has been active in the online grocery delivery service in recent years, with a growing number of people using the service which offers free delivery of all orders anywhere in the city. This is a benefit as many of the other brands only deliver to specific locations in the town near their warehouses.
Unfortunately, the latest version of the website in September 2017 continues only to offer Persian language, so if you are a foreigner in town, ask the help of a friend when typing in your address for delivery.
A benefit to Rocoland is there website version, which unlike Snapp Market offers you the chance to surf through the website looking at a broader range of products.
Ibiar
Ibiar, is another local online supermarket delivery service which offers a wide range of products for the buyer. Again, this website only currently provides Persian support. It has a vast array of different products at affordable prices.
HyperKa
Finally in our list of significant players in the market is HyperKa. Like all the online ordering supermarkets, you can order everything in your own time and book a time and place for it be delivered. Again this website only offers information in Persian.
As with many websites currently, it is best to do your weekly shop online at the beginning of the Persian week (on a Saturday) as ordering via these websites at the weekend will show less overall stock.