How to Take Your Bike to Tehran's Metro?
The managing director of Tehran's Metro Company has announced that passengers can now bring their bicycle with themselves when traveling with metro on weekends and national holidays.
Farnoush Nobakht told reporters that the pilot scheme of allowing bicycles into metro stations was conducted last month and was welcomed by many passengers.
Nobakht added that the initiative is to encourage Tehrani citizens to use bicycles for transportation across the city. Everyone can ride the metro with their bicycles on Fridays and national holidays when there are fewer passengers on the wagons.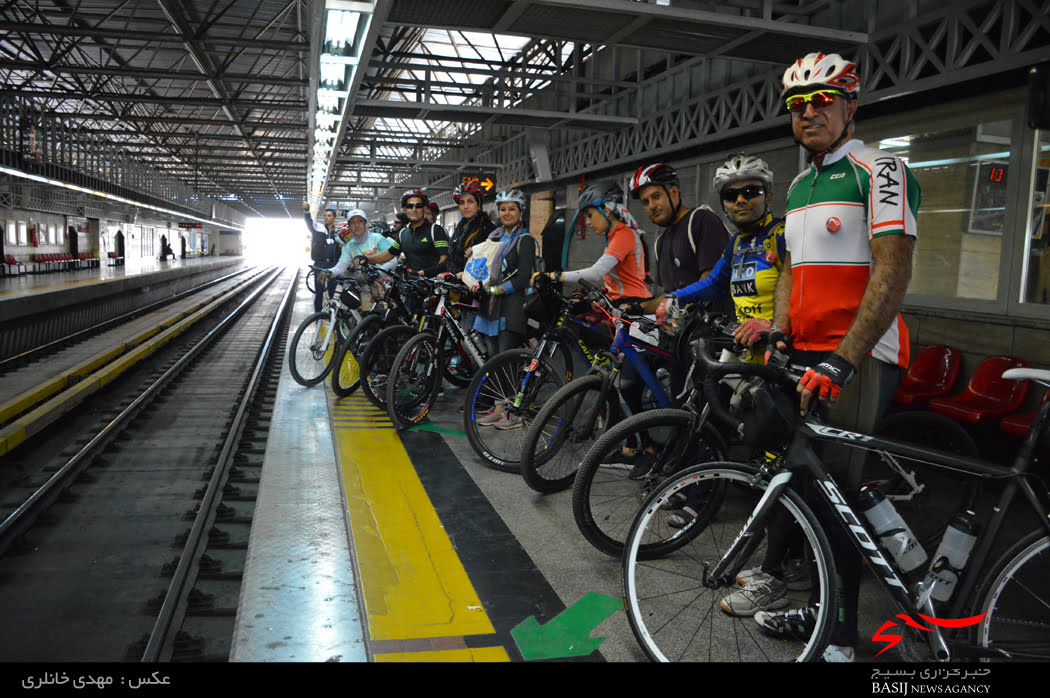 With this initiative, bicycle riders can now enter the metro stations and move to their desired location without any hassle. Prior to this decision, only entrance of folding bicycles were permitted into Tehran metro stations.
According to the latest published figures, over nearly 14.5 million passengers have used Tehran's Metro in the first week of autumn. The figure is 2 percent higher than the same period last year.
According to a report by thoughtco.com in March 2017, Tehran metro ranks 25 among busiest subway systems in the world with 459 million annual ridership.
Tehran's Metro company currently has 6 operational lines (as shown below) which nearly expands across the city.