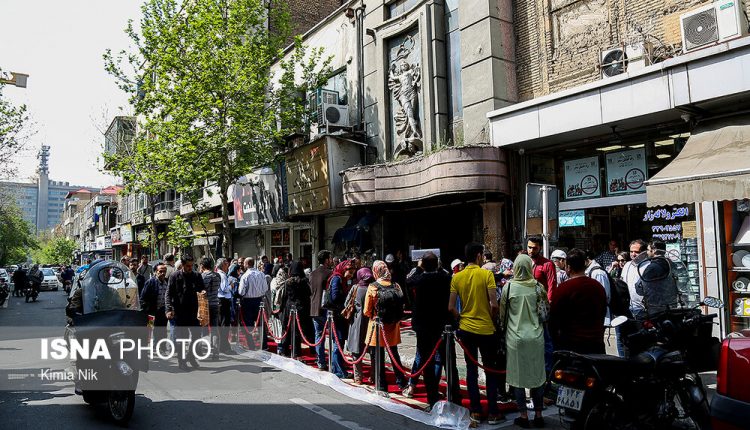 Tehran's old Nasr Theatre opens as a museum – only for a week!
Tehran's shutdown antique Theatre Nasr has reopened for one week only event!
Situated on the once hip Laleh Zar "Tulip Fields" Street in downtown Tehran, the theatre hall has been left neglected since 2002 when the building closed its doors for the last time.
Prior to the Islamic Revolution in 1979, Laleh Zar Street was a bustling party area with theatres, cinemas, and bars. It was also nicknamed Champs-Élysées after the popular street in Paris to many foreign diplomats.
The theatre front fascia dates back to the 1930s with a stunning motif on the front street of a woman – this was once covered to protect modesty. Whereas the theatre's innards are from an earlier time dating back to the Qajar era.
The restoration of the project began in 2017, however, work to open the site to visitors has been slow.
Ezatollah Entezami, a giant of the Iranian cinema was one of the patrons of the project prior to his death in August 2018 and pushed for the doors to be reopened to curious visitors.
With the complete closure of Theatre Nasr in 2002, the remaining remnants of those who performed at the theatre acted to save the site from demolition.
Luckily, the building has now been put on the "Listed building list" created by the local municipality for buildings of exceptional history.
If you are in Tehran this week, then why not take a trip down to another era of Tehran's history. And if word of the local mayor of District 12 is correct, if it is popular with visitors it could remain open for longer.
Interesting fact: the name Laleh Zar comes from an old garden of the same name probably on the site of the street as a resting place for people of nobility.
Where is Theatre Nasr?