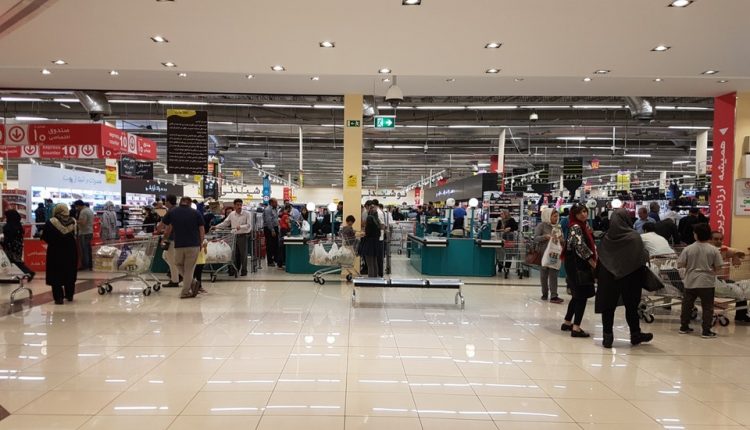 Top supermarkets in Tehran
Supermarkets in Tehran - Comprehensive Guide
Exploring Tehran's rich tapestry of commerce, one cannot overlook the top supermarkets in Tehran. These hubs of trade, dotted throughout the city, offer a diverse selection of goods, ranging from everyday essentials to unique specialty items. Shoppers are enticed by not only the product range, but also by the impressive customer service, modern facilities, and the overall shopping experience these venues provide. Whether you're a long-time resident or a newcomer to the city, navigating Tehran's bustling retail landscape is an experience unto itself.
Shopping at Tehran's Supermarkets and Department Stores – The Perks
Supermarkets and department stores dominate Tehran's retail landscape, particularly due to the city's size and dense population. These stores come with several advantages over smaller shops. For instance, they allow you to buy all your necessities under one roof, saving you time and money. Additionally, they often provide free parking spaces and frequent discounts. Some also conduct lotteries for their shoppers.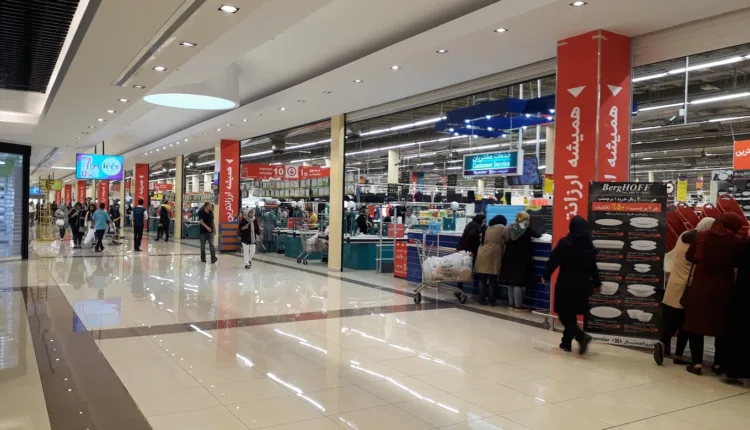 Hyperstar: Your One-Stop-Shop
Hyperstar, one of the largest department stores in Iran, is renowned for its wide selection of products, ranging from clothing and household appliances to food items. Since its inception in 2009, the store has aimed to provide its customers with high-quality, affordable items. The Hyperstar shopping experience extends beyond retail; they believe that shopping should also include elements of entertainment, featuring restaurants and fast food within the premises. Some Hyperstar stores also offer play areas for children and free parking.
Branch Locations:
Shahid Bakeri's East Eram Street
Saadat Abad's Didar Complex
Jamaran Street's Jam Center Complex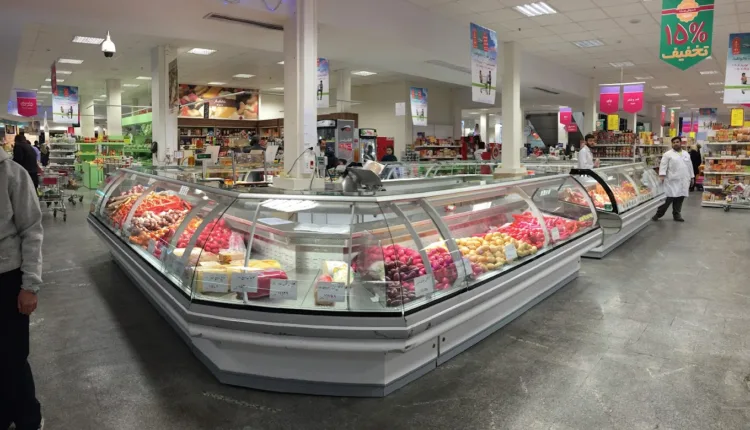 Shahrvand: A Legacy supermarket brand
Established in 1994, and owned by the City Municipality, Shahrvand is among Tehran's oldest supermarkets. It boasts branches across various cities in Iran, offering a range of high-quality products. The store is known for its efficient service and diverse product lineup. The Argentina Square branch is the largest and offers round-the-clock service. However, don't always expect to find parking as it is often very busy during the day.
Branch Locations:
The intersection of Jalal Al Ahmad Highway and Kurdistan highway
Turkmenistan Street, Shariati South
Argentine Square, Abbasabad area
Andrezgoo square, Gheitarieh
North Naft St., Mirdamad St.
Refah: Champion of Iranian Goods
Refah, another of Iran's reputable chain stores, has been serving Iranian families since 1995. This store distinguishes itself by its commitment to promoting local products. With a fair pricing system and speedy delivery, Refah has succeeded in gaining customer satisfaction.
Branch Locations:
Above Vanak Square, Vali Asr Street
After the White Tower, Pasdaran Street
Above Qolhak intersection, Shariati Street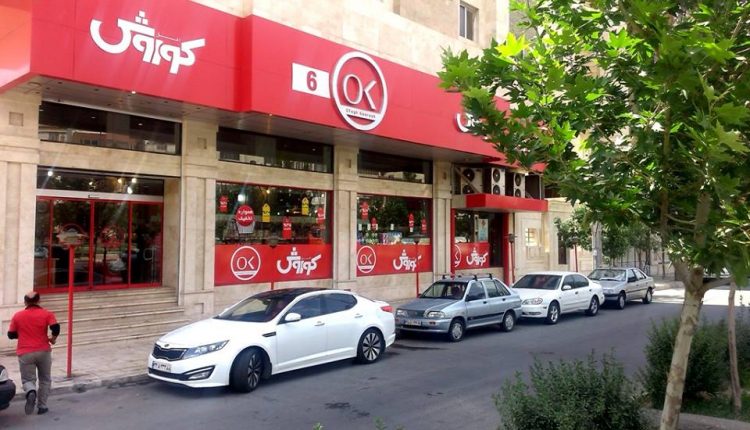 Ofogh Kourosh: Local Support with Convenience
Known for supporting local supermarkets, Ofogh Kourosh offers exciting daily discounts through its mobile application. Its many branches and stringent monthly inspection regimen ensure that all transactions are transparent, adding to customer satisfaction.
Branch Locations:
Mousavi St., Heravi Square
Vafamanesh St., Eftekharian St., Azadi St., Heravi Square
Farahzadi Blvd, corner of Shokoufan St. 2, Abbas Anari Street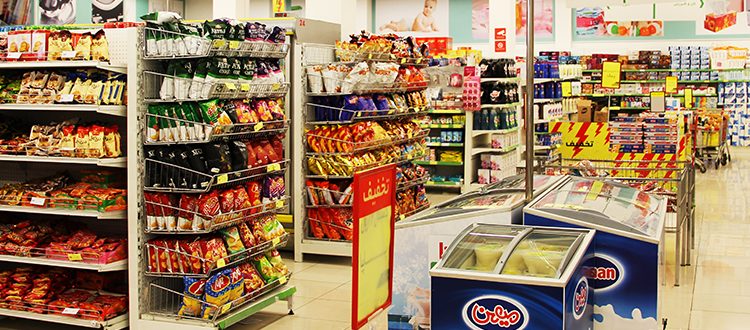 Canbo: Affordable Bulk Purchasing
Canbo, a Turkish-owned discount chain store, was established in 2009. It provides products in bulk at discounted prices and has expanded its product selection from 750 items to 2,000 items.
Branch Locations:
Khajeh Nasir St., Shariati Street
Khorramshahr St., North Sohrvardi Street
North Palestine St., Keshavarz Blvd
Haft Supermarket in Tehran

Carrying on with our discounter theme, Haft (7) is one of the newer arrivals in the city. Despite steady growth, the supermarket has less than its counterparts, Ofogh Koorosh and Canbo. Despite these points, the range of items on offer by the company is roughly the same as the other two discounters.
There are also other brands, like Khooneh be Khooneh, Sepah Cooperatives and Pegah operating in the city, however, their range of products is less known in the market.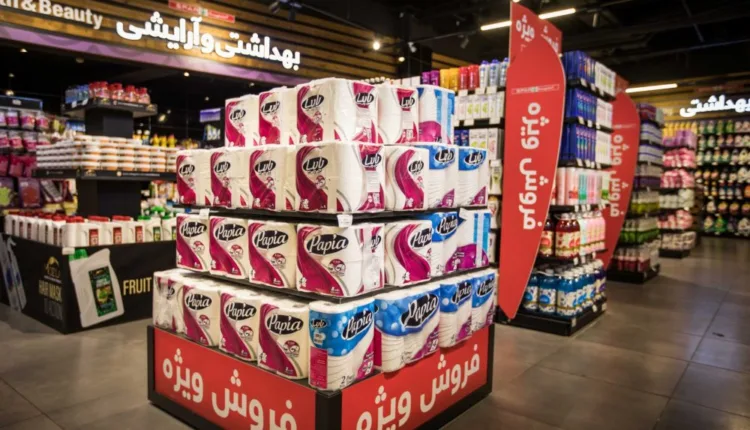 Spar: A Touch of Europe in Iran
Established in the summer of 2018, SPAR Iran
brings a European-style shopping experience to Iran. Spar Iran is a known brand for those who have traveled or lived in Europe and offers customers a high standard of shopping, akin to its global reputation.
Branch Locations:
5th Bostan St, Pasdaran St, Sam Home Complex
Ground Fl., Sierra Complex, Shemshak
13th East St., Velenjak, Galleria Shopping Center
64th West St., Seyed Jamaledin Asad Abadi St., A.S.P Commercial Residential Complex
Discovering the charm and convenience of Tehran's department stores and supermarkets can greatly enhance your experience living in the city. Whether you're shopping for your daily necessities, looking for the latest electronics, or even seeking a quick bite to eat, these establishments cater to all your needs. Not only do these venues offer a wide array of products, but they also provide excellent customer service, clean environments, and other added benefits like free parking and home delivery, making your shopping experience both pleasurable and convenient.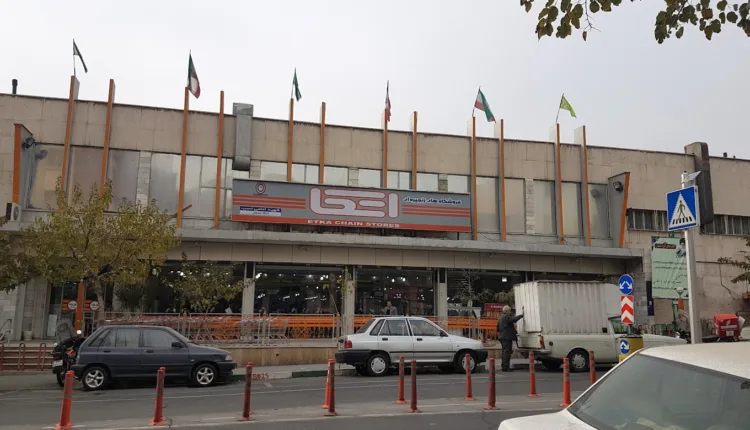 Ekta Supermarkets: A Veteran In The Retail Market
Another big name to look out for while navigating the shopping landscape of Tehran is Ekta. With its origins dating back several decades, Ekta is one of the oldest and most renowned supermarket chains in Iran. Boasting an impressive presence, Ekta owns almost 500 outlets spread across the country, many of which are conveniently located on main streets in Tehran.
One key feature that sets Ekta apart is its stores' substantial size. Shoppers can expect a spacious, well-organized shopping environment that offers an extensive assortment of both food and non-food items. The vastness of their product range means customers can usually find what they need all under one roof. So whether you're shopping for groceries, household essentials, or even specialty items, Ekta provides a convenient one-stop solution. It's the classic choice for those who appreciate a comprehensive shopping experience in a familiar setting.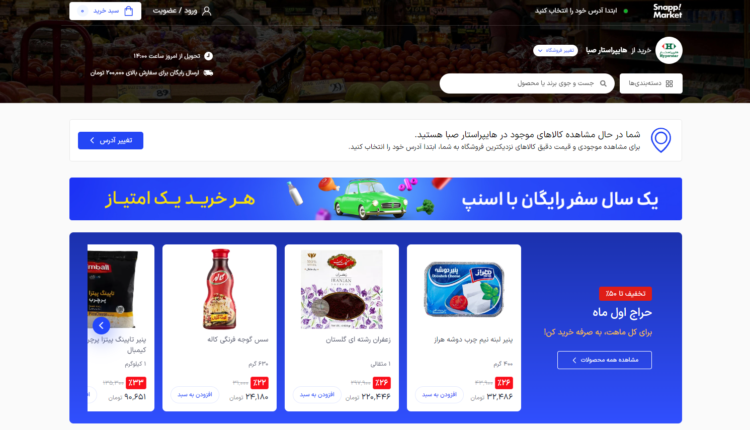 Why not try Top online supermarkets in Tehran?
Living in Tehran recently delved into the expanding universe of online supermarkets in the city in one of their insightful articles. As digital transformation sweeps across every industry, grocery shopping in Tehran is no exception. The piece highlights how these online platforms are revolutionizing the traditional grocery shopping experience, making it more convenient and time-efficient. These services are especially vital in today's fast-paced world where every minute counts. The article goes on to discuss the range of products offered, delivery speed, payment options, and the overall user experience of several online supermarkets. A must-read for those embracing the digital lifestyle in Tehran.