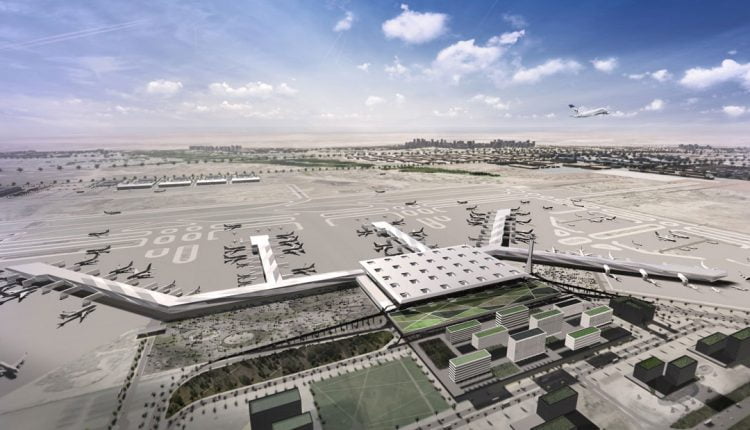 Master planner releases images of new terminal at Tehran airport
Tehran Airport looking to future!
Are you wondering when Tehran airport will get its new international terminal? Well, the Dutch firm NACO jointly charge of the masterplan for the Imam Khomeini Airport City (IKAC) has released images of the new airport terminal and wider airport area project.
"Located around 45km south of Tehran's city centre in the Islamic Republic of Iran, Imam Khomeini International Airport handled 7.2 million passengers and around 64,000 tons of cargo in 2015.
With a second terminal currently under construction and a second runway on the horizon, Imam Khomeini Airport City Company (IKAC) has the ambition for the airport to become a major hub in the region and to develop the first airport city in the country.
In order to achieve this target, IKAC needs to significantly develop and expand Imam Khomeini International Airport and the surrounding 13,700 hectares around the airport. As such, the company appointed NACO and our local partner consortium 3T as Master Consultant to provide specialised services and assist in the planning, development and implementation of Imam Khomeini Airport City."
The company adds, Considering the size of the area to be developed, the main challenge they faced in this project was to ensure effective integration between the airport city and the ongoing development at the airport itself.
Defining the first phase of the airport city whilst ensuring a flexible and easily phasable development plan was our key focus.
"We ensured that all of the different elements of our work were explicitly included in all development proposals, whilst keeping the short term and long term development objectives in mind."
So there you have it folks, big plans! Let's see if it comes to a realisation soon!
If you're interested to see the video of development, check out NACO's website.
Check out more from our city guide section of the website!