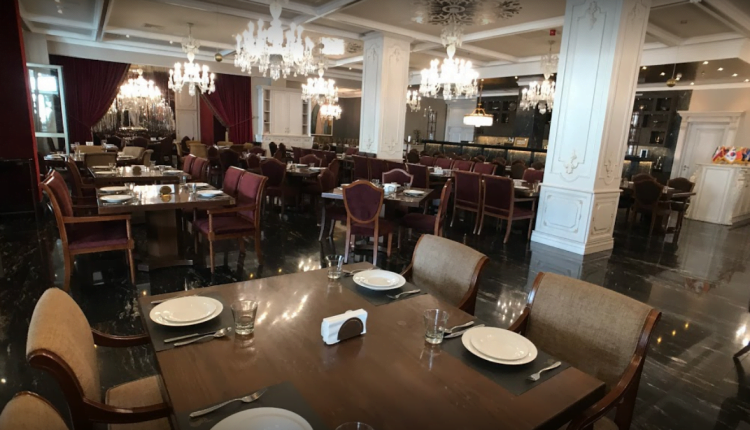 Fine dining: Shandiz Galleria in Tehran
Shandiz Galleria has got you covered for local and international cuisine
Shandiz is a name synonymous with fine dining in Iran, and recently the brand opened a new restaurant with breath-taking views across the capital city in the northern Velanjak area.
According to the company, after years of running its Shandiz and Box Classic restaurants around Iran, the firm decided to merge the two brands to create Shandiz Galleria to create a unique and pleasant environment to eat with friends and families or even a business dinner.
Shandiz Galleria offers a full and combined western and Iranian menu from breakfast to dinner. The restaurant also offers cakes, sweets and coffees for those who haven't filled themselves on shashlik kebabs.
As expected the restaurant offers some of its famous meals, while also covering the full range of Iranian kebabs. This is topped off with international meals.
Interior and exterior wise the restaurant covers you with a formal dining room indoors and a large balcony seating area looking over the city.
In addition, the restaurant offers private dining halls for ceremonies and private events, which are all air-conditioned.
Here's what some commenters had to say…
Great atmosphere. Big balcony. Gorgeous design 👌🏼 the food was great, and they other than kebabs, they have steaks and fishes as well. I think should add one single Khoresht GhormeSabzi as well 😄
Every once in a while you should treat yourself! you would face perfect quality and a little high-. The staff was professional. The vibe was luxurious but pretty laid back not at all uptight.
Where to find Shandiz Galleria?