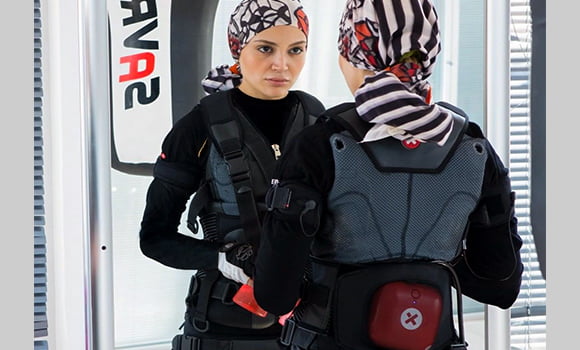 EMS Body Training in Tehran at Inshape Body Studios
Inshape Body Studios offers the best service.
Are you looking to get fit scientifically? Well, Tehran has a new centre that can help you do that with the help of trained professionals.
Inshape Body Studios are open in Tehran and are the first in the city to promote the EMS method with "Active X Body System", a European wireless technology and the latest fitness technique. The fitness studios are backed by sports fitness experts and sports scientists who can help shape and create your top body shape.
The EMS method stimulates the muscular system to tone, improve and strengthen the muscles with a mechanism that is a combination of electric pulses and exercising.
EMS Training
Electrodes are attached to the body to cover and stimulate the main muscle groups. Based on the client personal aim (improve speed and endurance, body shaping, focusing on specific muscle developments) personal trainers apply for the appropriate stimulation program.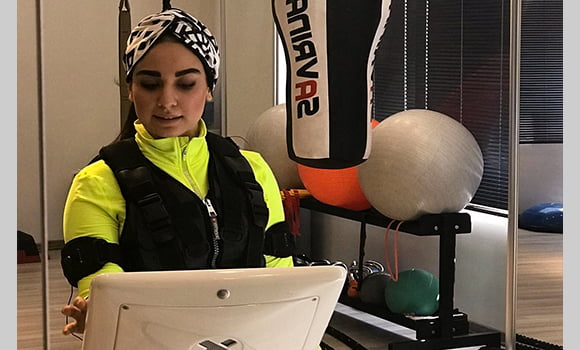 It is safe and extremely efficient because it works 90% of the body, both the surface and the deep muscles. In the short period spent training the only thing you feel are real muscle work without straining the tendons and the joints. This is a new but reliable and scientifically proven technique.
As mentioned above the technique is already used by competitive athletes, medical rehabilitation centres and fitness studios, and it guarantees performance and the achievement of personal targets that would usually take you many years of hard work. The training is a perfect supplemental workout beside traditional training, or it can be used as a substitute for those who do not have hours at a time to spend in a gym. It can be used as a treatment course for rehabilitation purposes, back problems and sufferers of incontinence.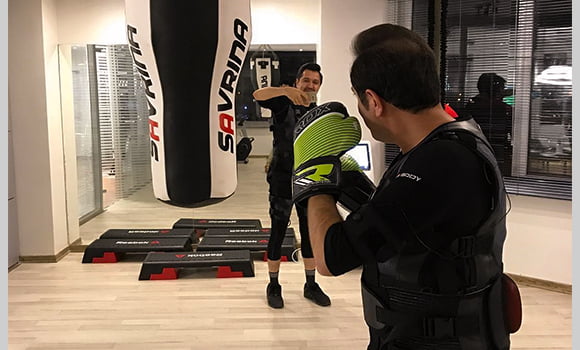 Is this a new technology?
Many would think that electrical muscle stimulation is something new, but in fact, it has been used by physical therapists and athletes for many years for muscle building, training and rehabilitation purposes. They know that they will achieve results faster by using EMS in combination with regular exercise. Many European elite athletes use EMS as a complement to other training and it was just recently introduced to the public.
Check out their locations below or via the Google Maps app.