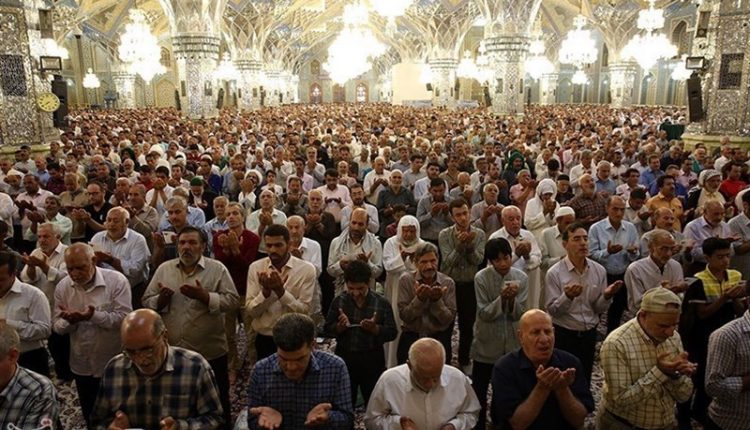 How Iran Is Celebrating Eid al-Adha
Eid al-Adha in Tehran
Eid al-Adha is one of the biggest holidays for Muslims around the world. The holiday is celebrated by over 1.6bn Muslims across the world. Living in Tehran explores how Iranians celebrate the holiday.
What is Eid al-Adha?
Eid al-Adha or Eid e-Ghorban in Persian is celebrated by the majority of pious Muslims in Iran and is a special holiday in the country, being the biggest in the late summer in the Islamic calendar. The name roughly translates to "Feast of the Sacrifice," commemorates what Muslims believe was Prophet Abraham's willingness to sacrifice his son, Isma'il, according to God's wish.
When is Eid al-Adha in Iran?
Eid al-Adha or Eid e-Ghorban is determined by the lunar calendar year, like in several other Muslim majority countries. It begins on the tenth day of the Arabic calendar Dhu al Hijjah, the month of pilgrimage — when Muslims go on Hajj in Mecca.  This year the festival falls on August 12 with the weekend being two days earlier on Friday.  What this means is many people take an extra day of holiday on the day between and go out of Tehran.
How does Iran celebrate Eid al-Adha (Eid e-Ghorban)?
As the holiday has occurred in Iran for more than 1,000 years, eid prayers are said at local mosques across the country, where several events occur across the country.
In Tehran, several local events occur across the city, including in some places a ritual slaughter of goats and sheep in select places. If you are in many of the main squares, you may even see some of the ritual slaughterings of animals occur.
Around Iran and Tehran, you find families, friends and neighbours paying visits to each other, some will also give food to their surrounding area, so if you hear a knock on the door it could be your neighbour giving food.
Eid al-Adha is known by Iranians as the "Salty Eid" as many of the foods on offer are of the savoury variety. Kebabs are popular foods around this time, so don't expect a vegan dinner. Also, other foods including haleem, a type of rich soup made of barley and meat are popular around the time.
Eid e-Ghorban getaway
If you are not into the festivities, the Persian Gulf and the Caspian Sea are also popular getaway destinations where lots of fun can be had while the weather is warm.