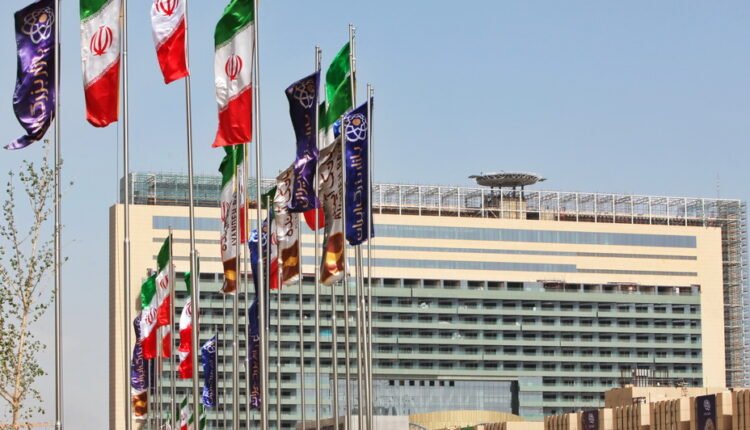 Iran Mall, the Biggest Shopping Center in the World!
Iran Mall, in Tehran
Iran Mall Shopping Center
Discover Iran Mall, the sprawling complex that has redefined the shopping and entertainment experience in Tehran if you're visiting or even living in Tehran.
As the largest mall in the world (in terms of area), Iran Mall offers a cornucopia of attractions, ensuring visitors an unforgettable journey of leisure and indulgence.
This article explores the diverse offerings within the mall, showcasing its vibrant mix of retail outlets, cultural spaces, entertainment options, and recreational facilities.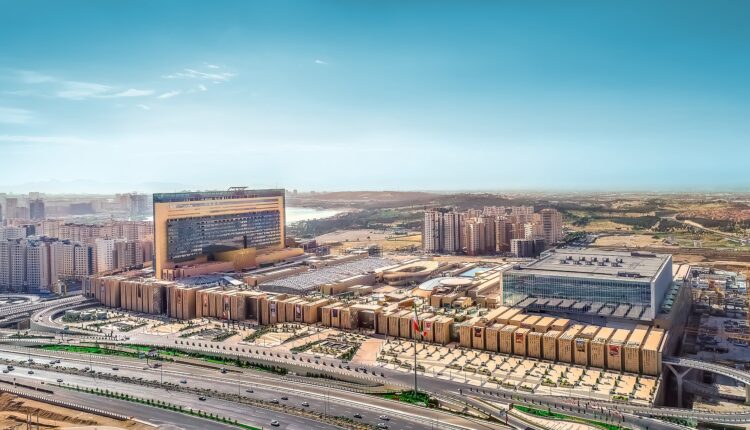 TLDR
The Iran Mall, located in the west of Tehran, is officially the largest mall in the world in terms of area, covering a total floor area of 1,700,000 square meters​.
It houses around 700 retail outlets offering a mix of local and international products and styles​.
The mall features a 'Fashion Avenue,' a 'Diamond Atrium,' a 'Crystal Atrium,' and a 'Book Garden' with several bookstores containing around 67,000 titles​.
It includes an on-site museum, art galleries, and a state-of-the-art 2,000-seat cinema and theatre space​.
The mall offers a host of entertainment options, including 12 IMAX cinemas, an amusement park, a hotel, conference facilities, and a convention center.
For health enthusiasts, there are cycling and hiking routes, swimming pools, rooftop tennis courts, and a large indoor ice rink​.
The 'Meeting Garden' or 'Bagh-Didar,' a serene space inspired by classical Persian gardens, is located at the center of the mall​.
Despite challenges such as sanctions and the COVID-19 pandemic, the mall demonstrated resilience by serving as a large vaccination center for the west of the city​​.
The mall continues to evolve with ongoing development projects, including a new 5-star hotel and sports center​​.
The Iran Mall is conveniently located just off the Kharrazi Expressway, close to Chitgar Lake​​.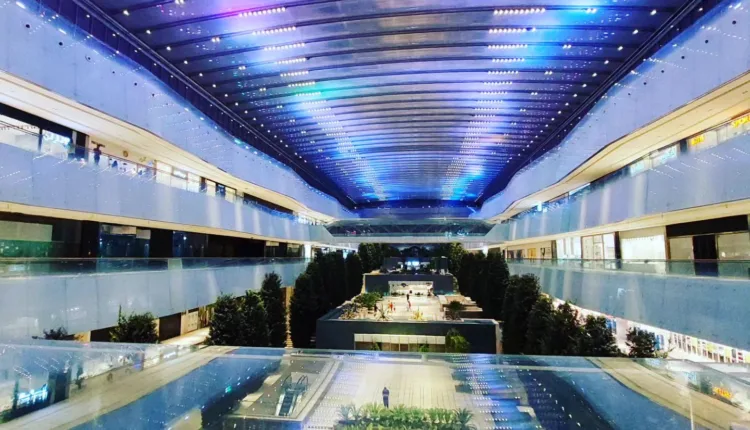 Retail Wonderland
Unveiling a Shopper's Paradise Step into Iran Mall and immerse yourself in a retail wonderland. With approximately 700 stores, the mall features a captivating blend of local and international brands, offering a vast array of products and styles.
From fashion boutiques to tech stores and everything in between, shoppers can indulge in a diverse range of retail therapy. Whether you're seeking the latest fashion trends or searching for unique artisanal crafts, Iran Mall has something to satisfy every shopper's desire.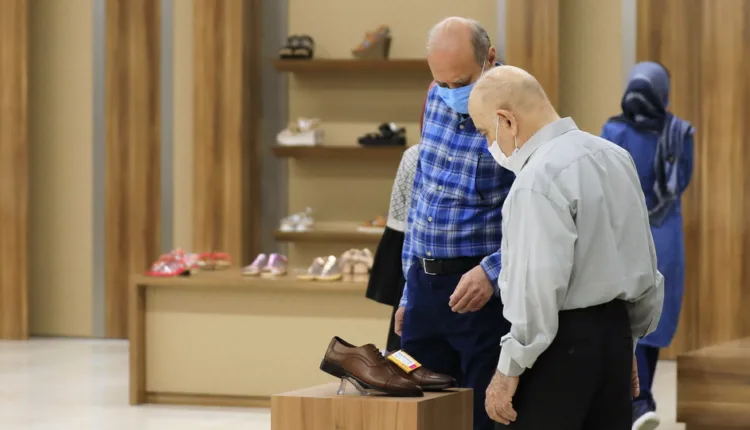 Fashion Avenue
Where Style Meets Elegance, Experience the epitome of style and elegance at Iran Mall's Fashion Avenue. This dedicated area showcases the latest fashion trends from renowned designers, allowing visitors to explore an extensive collection of apparel, accessories, and footwear.
Whether seeking high-end luxury or contemporary fashion, Fashion Avenue caters to every style aficionado. Discover exclusive brands, admire cutting-edge designs, and elevate your fashion game at this chic destination.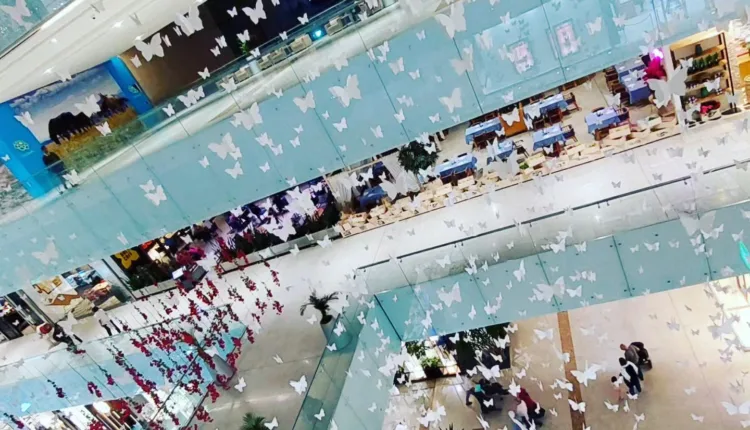 The Diamond Atrium
Exquisite Displays of Brilliance Prepare to be mesmerized by the Diamond Atrium, a showcase of exquisite jewellery and precious gems. Adorned with sparkling displays, this section of the mall offers an opulent selection of diamonds, gold, and other precious stones.
Discover the artistry and craftsmanship behind each piece as you immerse yourself in a world of timeless elegance. Whether you're in search of the perfect engagement ring or a special piece to commemorate an occasion, the Diamond Atrium is a haven for discerning jewelry enthusiasts.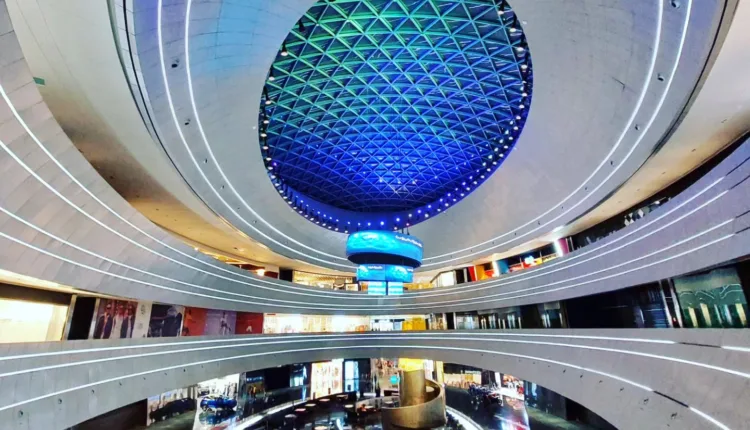 Crystal Atrium
A Symphony of Water and Light Indulge your senses in the captivating ambiance of the Crystal Atrium. Here, a magnificent water feature dances to the rhythm of enchanting music, creating a symphony of water and light.
Relax in this serene oasis and marvel at the captivating spectacle, providing a moment of tranquility amidst the vibrant mall atmosphere. The Crystal Atrium offers a respite from the bustling crowds and a chance to appreciate the beauty of nature's elements.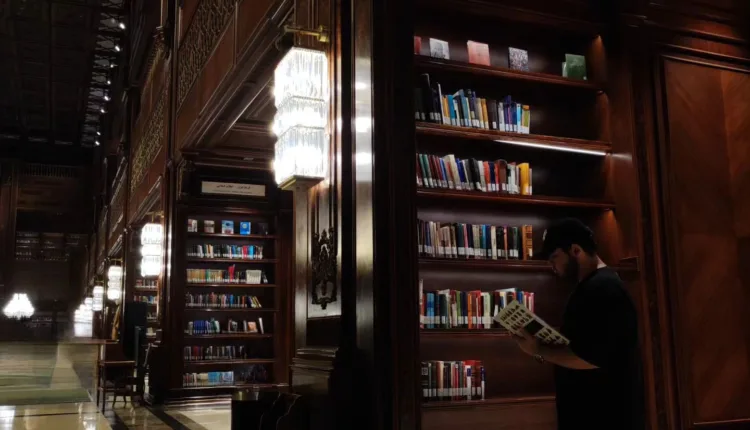 Book Library in Iran Mall
A Haven for Literature Enthusiasts For bibliophiles, the Book Garden offers a serene escape into the world of literature. This space caters to all literary interests with several bookstores boasting a collection of approximately 67,000 titles. Discover various genres, from classic literature to contemporary bestsellers, and lose yourself in the magic of words. Whether seeking a thought-provoking novel, a captivating biography, or a children's storybook, the Book Garden is a haven for literature lovers.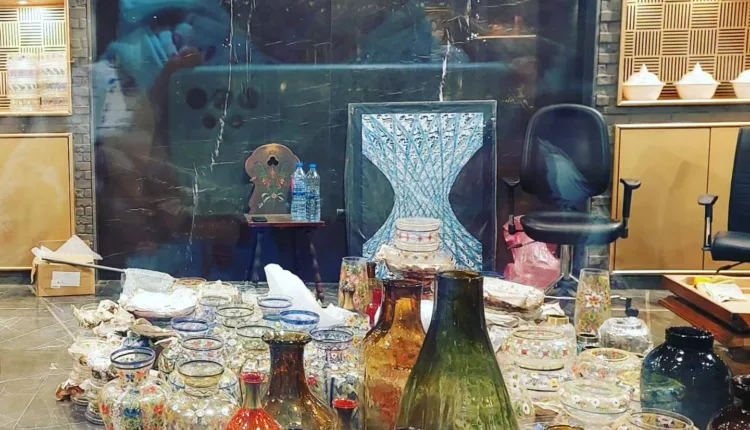 Cultural Delights
Museums, Art Galleries, and Theaters Iran Mall is a hub of cultural attractions, housing museums, art galleries, and state-of-the-art theaters. Delve into Iran's rich history and heritage at the on-site museum, where captivating exhibits showcase the country's past.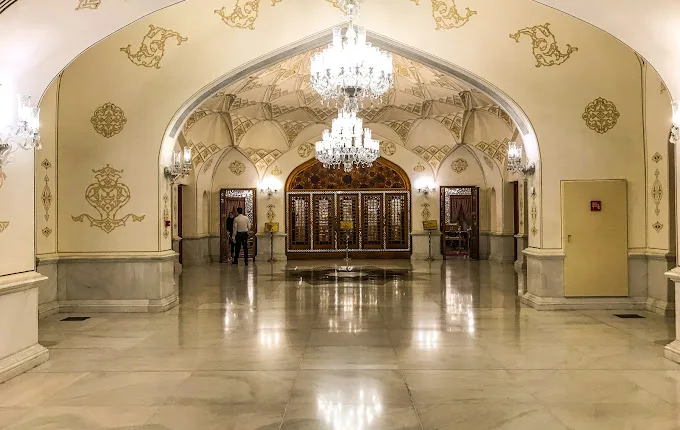 Timcheh Haj Ali Akbar
Explore the art galleries and Timcheh Haj Ali Akbar, featuring works by renowned local and international artists, or immerse yourself in the performing arts world at the theater space equipped with modern facilities. From historical artifacts to contemporary masterpieces, Iran Mall celebrates the nation's cultural diversity and artistic prowess.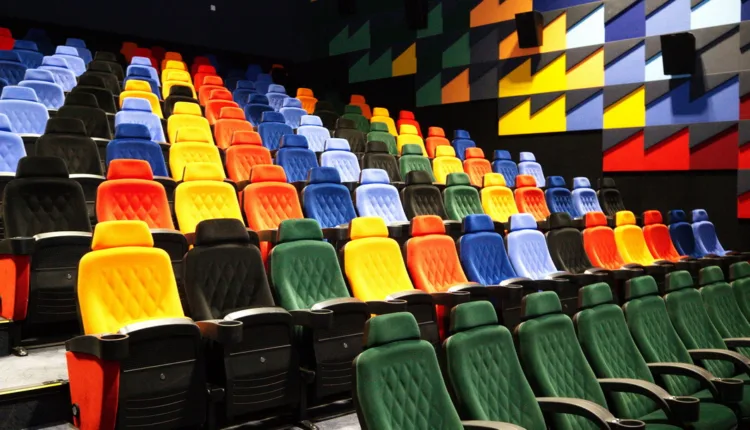 Cinematic Paradise
IMAX Theaters and Entertainment Galore Movie enthusiasts will be delighted by the cinematic offerings at Iran Mall. With 12 IMAX theaters, the mall provides an unparalleled movie-watching experience. Immerse yourself in captivating narratives, stunning visuals, and immersive sound as you enjoy the latest blockbusters and cinematic masterpieces. The cinema complex also offers an amusement park, adding an element of fun and excitement to the overall entertainment experience.

Hyperstar IranMall
With the bounds of IranMall is the largest Hyperstar supermarket open in Iran to date. Packed full of the goodies you would find in foreign supermarkets (it is an offshoot of the Carrefour supermarket chain from France) you will find almost anything you need for your weekly shopping. The supermarket also has a great pastry selection for those looking to buy some fresh sweets!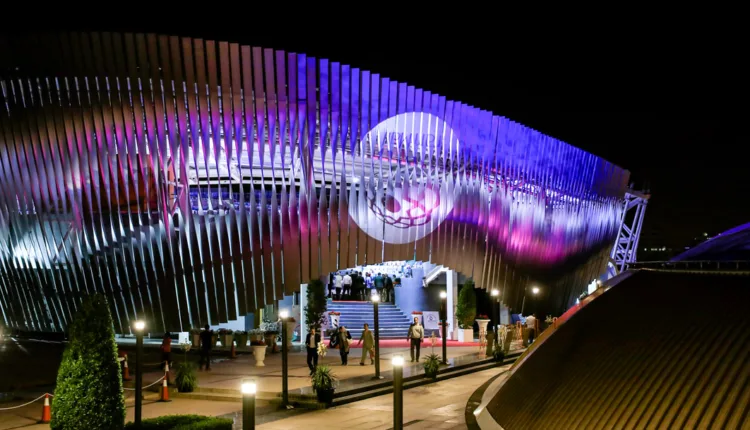 Recreation and Well-being
Sports Facilities and Leisure Activities Iran Mall goes beyond shopping and cultural exploration by offering a wide range of recreational facilities.
Engage in sports and fitness activities at the state-of-the-art sports complex, complete with cycling and hiking routes, swimming pools, rooftop tennis courts, and a large indoor ice rink.
Whether you're a fitness enthusiast, a sports lover, or simply seeking leisurely pursuits, Iran Mall provides ample opportunities to unwind, stay active, and enjoy quality time with family and friends.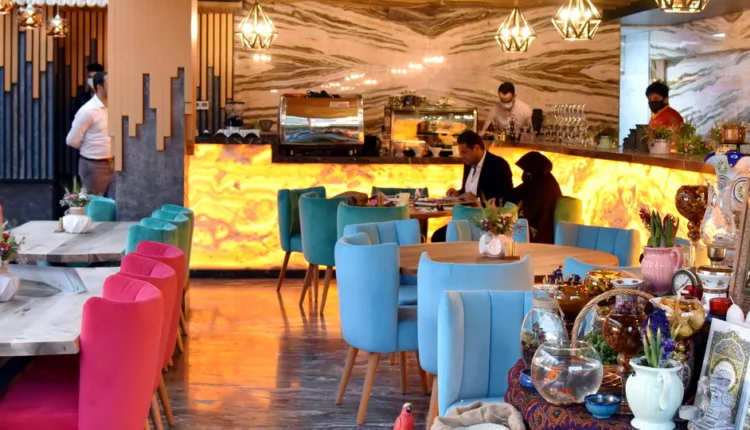 Gastronomic Delights
Culinary Experiences for Every Palate Iran Mall boasts a diverse culinary scene, with a multitude of restaurants and cafes catering to every palate. From local Iranian cuisine to international flavors, visitors can embark on a gastronomic adventure within the mall.
Indulge in delectable dishes prepared by renowned chefs, savor traditional Iranian delicacies, or explore international cuisines from around the world. Whether you're in the mood for a quick bite or a leisurely dining experience, Iran Mall offers an array of options to satisfy your taste buds.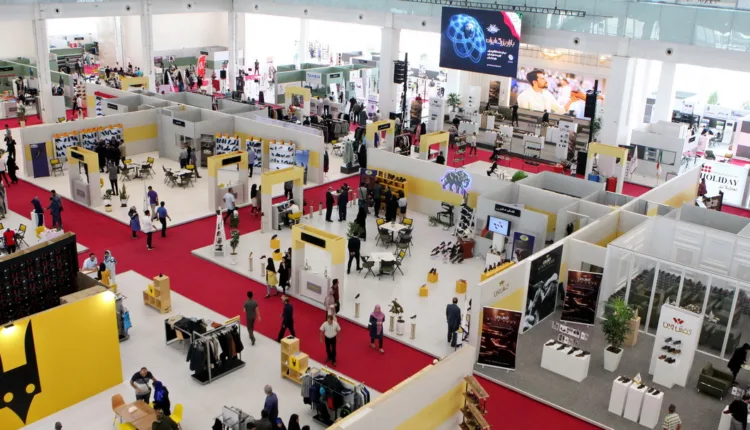 Events and Exhibitions
A Hub for Artistic and Cultural Showcases The expansive exhibition complex within Iran Mall serves as a platform for hosting various events and exhibitions. From art showcases to trade fairs, this versatile space attracts artists, craftsmen, and entrepreneurs from across the globe.
Experience the vibrant energy of live performances, discover innovative products, or admire the works of talented artists. With its state-of-the-art facilities and versatile exhibition spaces, Iran Mall continues to foster artistic and cultural exchange, making it a vibrant hub for creative expression.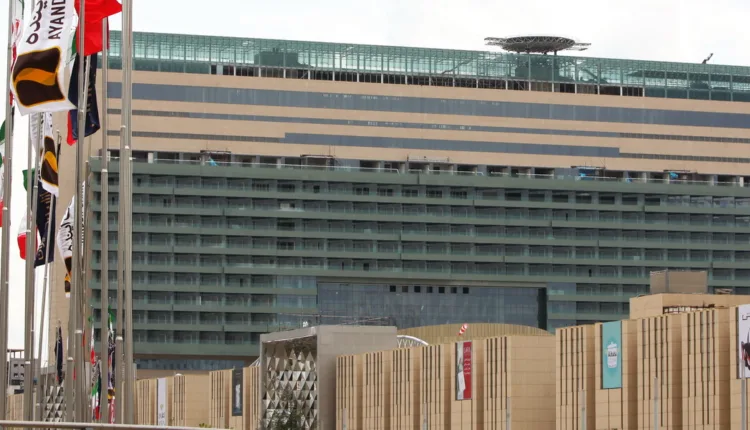 Future Developments
Hotel and International Trade Center Iran Mall's journey of growth and expansion continues with two iconic projects on the horizon.
A five-star luxury hotel is currently under construction, promising a refined and opulent hospitality experience for visitors. Additionally, the forthcoming International Trade Center within the mall aims to attract major national and international companies, solidifying Iran Mall's position as a business hub. With these developments, Iran Mall is poised to elevate its status and offer even more comprehensive services to its visitors.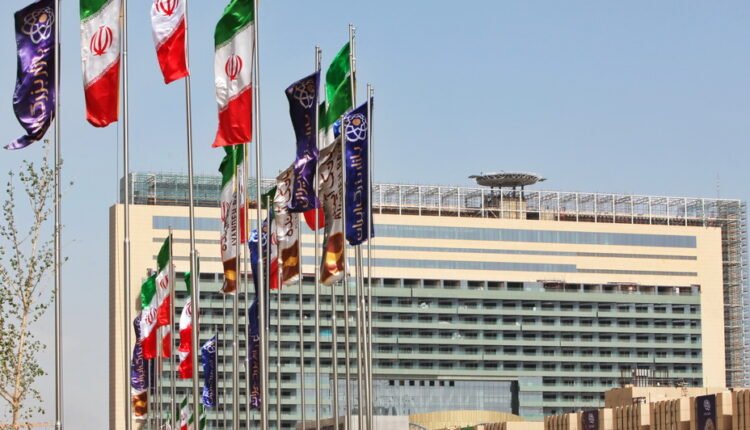 Conclusion
Iran Mall is more than just a shopping destination; it is an immersive experience that encompasses retail therapy, cultural exploration, entertainment, and leisure activities. With its vast array of retail outlets, including the Fashion Avenue and the Diamond Atrium, visitors can indulge in the latest trends and exquisite luxury. The cultural spaces, museums, art galleries, and theaters provide a gateway to Iran's rich heritage and artistic expressions. Additionally, the cinema complex, sports facilities, and recreational amenities cater to the diverse interests of visitors, ensuring there is something for everyone.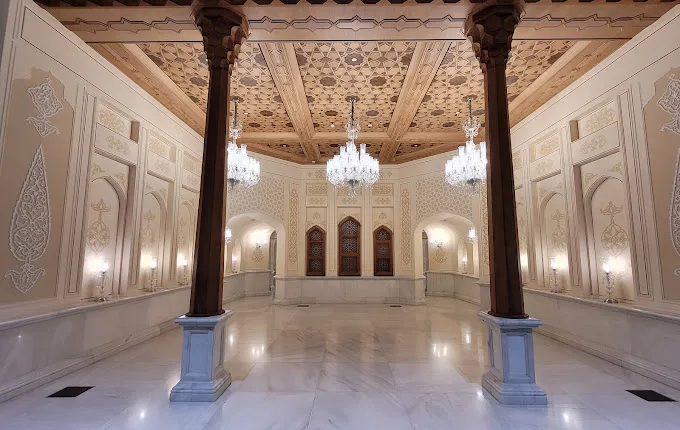 As Iran Mall continues to expand and evolve, with future developments such as the hotel and International Trade Center, it solidifies its position as a global destination for shopping, entertainment, and business. Whether you're a local resident or a tourist, Iran Mall offers a captivating and immersive experience that will leave a lasting impression. So, embark on a journey through this multifaceted complex and discover the wonders that await at Iran Mall in Tehran.
Access to Iran Mall
Currently, public transportation access to this massive complex is not available. To visit different sections of the mall, it is recommended to choose one of the following routes based on your purpose of visit and park your vehicle at the convenient parking area with a capacity of 20,000 cars.
Private Vehicle:
To reach Iran Mall by car, you can use the following routes:
Take Shahid Kharrazi Expressway from west to east until you reach the Chitgar Lake exit. The signs along the route will guide you to Iran Mall.
Take Tehran-Karaj Highway until the end of the expressway, and after passing Chitgar Forest Park, take the right exit. Continue past Bam Land until you reach Iran Mall.
Please note that the directions provided are based on the assumption of accessing Iran Mall by private vehicle.