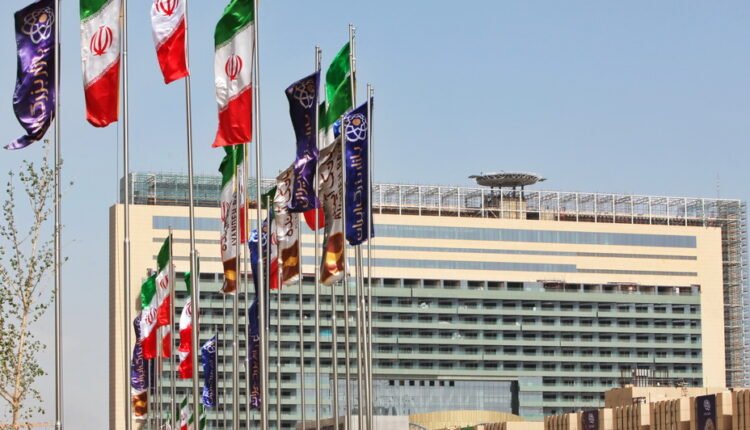 Iran Mall, the biggest shopping centre in the world!
Iran Mall, you're gonna get lost
Iran Mall in the west of Tehran is officially the biggest mall in the world (in terms of area), with its ongoing development including a new 5-star hotel and sports centre development.
Developed originally as Tat Mall, by the bank of the same name, under the Norr Group, the scale of the development left many in disbelief when it was first being constructed. But those critics have now been put in their place as the site is maturing into a wonderful experience, completely blowing the competition out of the water.
The building is located in the west of Chitgar park in Tehran with the total floor area of 1,700,000 square meters. The project took about 5 years to complete.
Overall, 18% of the spaces are allocated to the cultural facilities, 31% to the public and recreational, 24% to the commercial, 19% to the parking and 5% to the hotel, so a good mix indeed.
What's inside?
The first phases of the mall is home to a range of retail outlets that include a mix of local and foreign products and styles, (Tehran is more hip than you think.) There is some 700 stores in total on the site, many are not yet open, but with a new deal on its way, fingers crossed.
Meanwhile, there's a fashion avenue, a diamond atrium, and a "crystal atrium" with a water feature. And for the brainiacs, there's a book garden with several bookstores containing around 67,000 titles.
It doesn't stop there; the mall has as well as an on-site museum, art galleries, and a state-of-the-art 2,000-seat cinema and theatre space.
Cinemas too!
The cinema space is also world class with 12 IMAX cinemas, an amusement park, hotel, conference facilities and a convention centre. And for the health conscious, there is a cycling and hiking route available, swimming pools, rooftop tennis courts and large indoor ice rink.
For you, and you need some downtime, we recommend Bagh-Didar or the (Meeting Garden), based on the classical Persian garden. The space is cool and relaxing at the centre of the mall.
Its opening had been dampened unfortunately by sanctions which were placed on the country by the US in 2018, with hopes of big foreign brand names quickly evaporating with Trump's erratic thought process because of being shown up by Obama. Yeah, we know, what's that got to do with a mall in Tehran?!
Coronavirus (COVID-19) immediately in 2020 also has done its damage to the overall economy effectively turning the huge site into a large vaccination centre for the west of the city, so it has plenty of uses.
Location: Iran Mall is located just off the Kharrazi Expressway close to Chitgar Lake