Top Sports Complexes in Tehran
Top Sports Complexes in Tehran
If you're a fitness enthusiast and sport is an integral part of your life, choosing a place to live near top-notch sports complexes can be a significant factor. In Tehran, real estate specialists prioritize their clients' lifestyles, which include proximity to top sporting facilities. Particularly for our international clients who value high-quality sports facilities, we're introducing some of the most well-regarded sports complexes in North Tehran that meet the highest standards.
List of Sports Complexes in Tehran
| | | |
| --- | --- | --- |
| Club Title | Area | Website |
| Enghelab Sport Complex | North of Tehran | Link |
| Palladium fitness club | North of Tehran | Link |
| Zendegi health & spa complex | Center of Tehran | Link |
| Oxygen royal | North of Tehran | Link |
| R8 fitness | North of Tehran | Link |
| Paad fitness & wellness club | North of Tehran | Link |
| Raspina sport & wellness center | North of Tehran | N/A |
| Arikeh Iranian Sport Complex | North of Tehran | Link |
| Chamran Sports Complex | North of Tehran | Link |
| Jannat Abad Paragliding club | West/North of Tehran | N/A |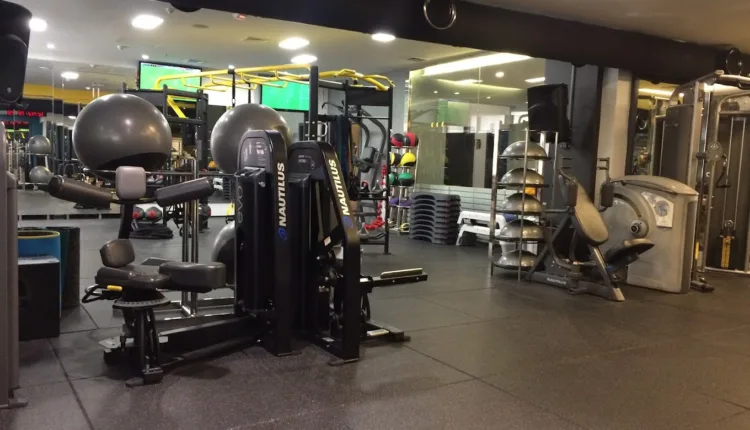 ---
Sports Complexes in Tehran: The Best of the Best
Here's a list of professional and renowned sports complexes in North Tehran. All of them offer high-quality services and adhere to the highest standards of sporting excellence.
Enghelab Sport Complex
Located in North Tehran, the Enghelab Sport Complex offers a variety of sports and fitness services.
Palladium Fitness Club
Another North Tehran favorite, the Palladium Fitness Club is a top-rated sports complex offering a wide range of fitness services.
Zendegi Health & Spa Complex
Based in the center of Tehran, the Zendegi Health & Spa Complex offers both fitness services and spa facilities for those who love to relax after a good workout.
Oxygen Royal
In North Tehran, Oxygen Royal offers a selection of top-tier fitness services.
R8 Fitness
Another North Tehran complex, R8 Fitness provides a variety of fitness and wellness services.
Paad Fitness & Wellness Club
Also in North Tehran, the Paad Fitness & Wellness Club offers a comprehensive array of fitness and wellness services.
Raspina Sport & Wellness Center
Situated in North Tehran, the Raspina Sport & Wellness Center is a well-regarded sports complex, although it does not currently have a website.
Arikeh Iranian Sport Complex
A North Tehran favorite, the Arikeh Iranian Sport Complex is a professional sports facility offering a wide range of sports services.
Chamran Sports Complex
Another North Tehran facility, the Chamran Sports Complex offers a wide variety of fitness services.
Jannat Abad Paragliding Flight Club
Located in West Tehran, the Jannat Abad Paragliding Flight Club is a favorite among adventure sports enthusiasts, although it does not currently have a website.
Abbas Abad Horse Riding Club
The Abbas Abad Horse Riding Club in North Tehran is a must-visit for equestrian lovers, although it does not currently have a website.
Koohak Horse Riding Club
Situated in West Tehran, the Koohak Horse Riding Club is another favorite for those who love equestrian sports. It does not currently have a website.
Hero Sports Complex
Located in North Tehran, the Hero Sports Complex is a well-regarded sports complex, although it does not currently have a website.
Tehran's Enghelab Sport Complex
Established in 2000, the Enghelab Sport Complex in Tehran, formerly known as Enghelab Sports Complex, has evolved significantly over the years. Starting with a humble 130 hectares featuring horse riding, tennis, and golf facilities, it has transformed into an all-encompassing 60-hectare indoor and outdoor sports haven that caters to every fitness enthusiast's needs.
A Rich History of the Enghelab Sport Complex
Originally exclusive, the complex's facilities were not open to the public. However, today, it has blossomed into an accessible and vibrant hub that serves as a separate cultural space, complete with a family complex offering the best of sports entertainment.
---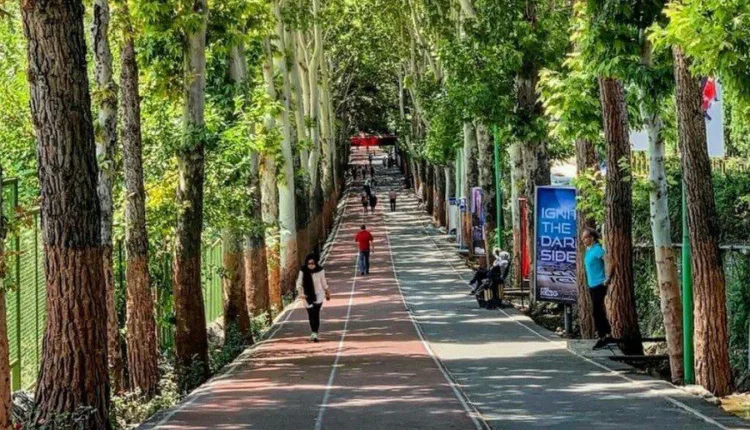 Enghelab Sport Complex: A Gem in Tehran's North
Located in the north of Tehran, the Enghelab Sport Complex is known for its excellent geographical location. Its health road is a popular part, offering a spectacular view of a green tunnel, towering trees, a creek, waterfront, and golf courses. Let's dive deeper into the complex's different sections:
The Pools: A Swimmer's Delight
The complex houses indoor and outdoor pools for both men and women, equipped with facilities like a Jacuzzi, gym, traditional bath, and massage. The gentleman's pool also includes a buffet, a basketball court, a cold water pool, and a sports shop.
Enghelab's Tennis Court: Serving up Fun
Home to 30 outdoor red clay tennis courts and 7 indoor courts, the Enghelab Sports Complex is the best place to practice and learn tennis. Boasting 6 stadiums with 1530 seats and a central stadium with 1430 seats, it's known as the largest tennis club in the Middle East.
Paintball: Unleash Your Competitive Spirit
Introduced in 2009, Enghelab Sports Complex's Paintball is Iran's first indoor paintball club. It features a cave, hiding places, a suspension bridge, and a river to enhance the thrill of the game.
Football Fields: A Haven for Football Fans
The complex offers natural and artificial grass fields with amenities such as showers and restrooms, along with training courses for all ages. The artificial Grass field even includes a cloakroom and a projector for night games.
Basketball and Volleyball Clubs: For All-round Athletes
Established in 1983, the complex has volleyball and basketball halls like Yadegar Imam Hall, Si Negin Hall, Hall No. 13, and Family Hall.
The Squash Field: For Fast-paced Action
Built in 1994, the Squash field at Enghelab Sports Complex has 5 salons, a sports shop, spectator rows, and bathrooms with a cloakroom.
The Gym: Fitness All the Way
With the highest standard of bodybuilding equipment, the gym at the complex is among the country's best clubs, catering to both men and women.
Bowling Club: Strikes and Spares
Operational since 2006, the Bowling Club at the complex has 24 automatic bowling lines and an automatic scoring system, matching up to modern global standards.
Billiard Lounge: Cue in for Fun
The Billiard lounge at the complex provides a 500-meter space dedicated to the game, with 20 eight ball and snooker tables for men and four for women.
Golf and Mini-golf: Fairways and Greens
Considered the best golf course in the country, the Enghelab Sport Complex golf course spans 44 hectares. The mini-golf course features a beautiful green area and a four-seasonal restaurant.
Skating Rink: Slide into Fun
The professional skating rink at the complex is a delight, especially for kids. It features a salon for hockey, show, speed, and open-air rinks with 5 ramps.
Rock Climbing Club: Climb Your Way to Fitness
The Rock Climbing Club offers specialized facilities and trained instructors for all adrenaline enthusiasts.
Shooting Club: For Precision and Focus
The Shooting Club caters to men and women of all ages, featuring 6 Falling Target Machines, Electric Targets, and 9 Fixed Target Lines.
Futsal Club: Where Skills Meet Speed
The 800m long salon for futsal boasts features like green space, shops, parking, heating, water cooler, and a cloakroom.
The Fishing Pool: For Serene Outdoors
Surrounded by greenery, the fishing pool at the complex is a haven for fishing enthusiasts. It includes carp and salmon, and visitors can even prepare their caught fish at the pool's buffet.
A Special Hall for Women
The specialized hall for women has a spa, massage, beauty salon, water treatment, a large gym, and more.
Badminton Club and Ping Pong Club: Fun with Rackets
The Badminton Club and the Ping Pong Club at the Enghelab Sports Complex have facilities for both learning and playing.
Bubble Football Club and Paddle Club: Emerging Sports Hub
The complex hosts emerging sports like Bubble Football and Paddle. Introduced to Iran in 2005, Paddle sport found its first field in the complex, providing a comfortable environment for visitors.
To make the most of your fitness journey, visit the Enghelab Sport Complex at Niyayesh Hwy. (Valiasr Ave.), Tehran, Tehran, Iran. Contact them at +98 21 2621 6152, visit their website www.enghelabsportcomplex.ir or Instagram: https://www.instagram.com/enghelab.sportscomplex/.
---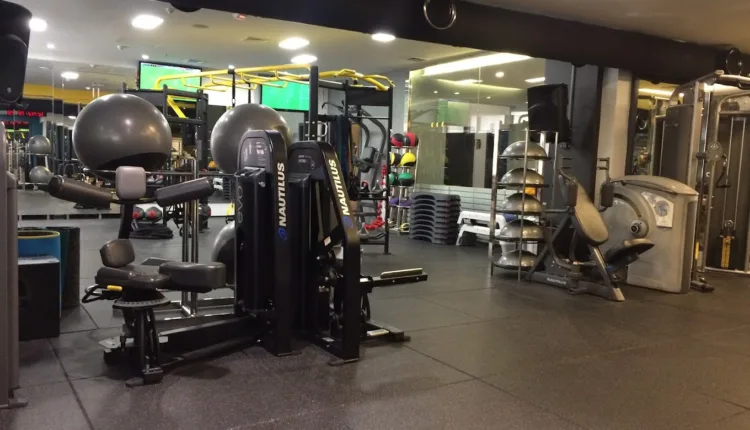 Palladium Fitness Club, Tehran
Immerse yourself in the premium fitness experience at Palladium Fitness Club, Tehran. Since 2014, we have been committed to providing professional services in a luxurious, relaxing environment over a vast 2000 square meter space.
Where Excellence Meets Fitness
Whether you're a fitness novice or a seasoned athlete, enjoy our state-of-the-art facilities under the expert guidance of our trained coaches while soaking in the breathtaking views of the great city of Tehran.
Wide Array of Facilities
Group Exercise Studio
Achieve your fitness goals in a lively, social setting with our group exercise classes. Not only will you burn calories and enhance your cardiovascular health, but you'll also enjoy the camaraderie and friendly competition.
Spinning Studio
Join the spinning revolution at our world-class spinning studio. This high-energy workout is a surefire way to tone muscles and burn calories quickly, all under the guidance of experienced instructors.
Fitness Gym
Experience the luxury of exercising in a spacious environment with a unique view of Tehran. Our fitness gym offers personal training sessions with professional trainers and features the latest in fitness equipment.
Aquatic Centre
Dive into fitness at our Aquatic Centre. Enjoy a refreshing swim on top of Tehran's roof in clean, clear water, and indulge in our jacuzzi, dry and steam sauna, and cold waterfall.
Vacumed Room
Recover faster with our cutting-edge Vacumed technology. This modern sports medicine equipment relaxes your body by creating vacuum and negative pressure in the tissues, reducing cramps and post-exercise discomfort.
Spa & Massage Centre
Relax and rejuvenate at our exclusive spa and massage centre. Offering over 200 types of massages, including Thai, Swedish, and hot stone massages, our professional masseurs will ensure you leave feeling restored and revitalized.
Sports Medicine Centre
At our Sports Medicine Centre, a specialist will assess your physical fitness and health parameters, helping to customize a personalized training program that addresses your unique strengths and weaknesses.
Exceptional Features
Experience the pleasure of exercising in a club perched atop Tehran, offering stunning city views. Our facilities are equipped with the most modern sports equipment, all supervised by well-trained coaches. Enjoy a quiet and pleasant environment to ease the tensions of a busy day while availing professional services from our experienced and welcoming staff.
Indulge in a variety of massages by professional masseurs, enjoy time with friends in a warm and intimate setting, and partake of our unique menu of drinks and healthy food, made with organic ingredients. Our members also enjoy private parking spaces and complimentary Wi-Fi.
Contact Information
Address: Sixth Floor, Palladium Mall, Moghadas Ardebili St, Zaferaniyeh
Telephone: (+9821) 22 66 77 08, 22 66 77 10
At Palladium Fitness Club, we believe in delivering an unparalleled fitness experience that is as unique as you are. Come join us today and elevate your fitness journey to new heights.
---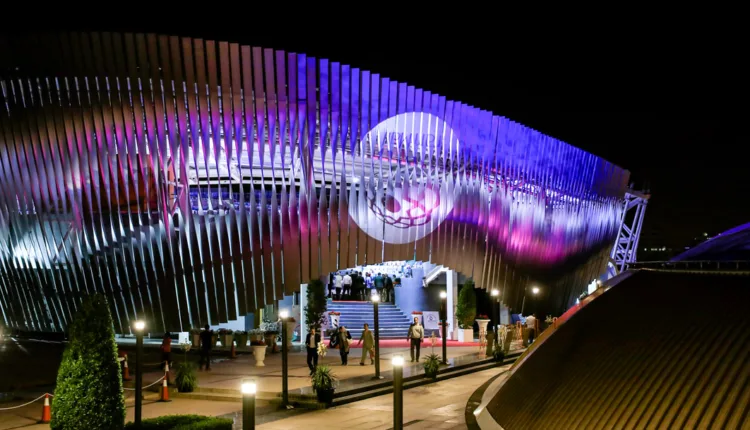 Iran Mall Sports Complex
In the far west of Tehran's District 22, is the brand new Iran Mall, allegedly the largest mall in the world by size. And with that in mind, there is also a sports complex for those living near the location.
Camp 24: A High-End Fitness Club
Camp 24, one of Iran's finest fitness clubs, graces the expansive layout of Iran Mall. This modern gym spreads across a remarkable 3000 square meters and boasts top-tier fitness equipment from brands like Technogym and Life Fitness. With dedicated areas for group classes, crossfit and functional training, and a children's section, Camp 24 stands as a testament to advanced fitness solutions. The gym also houses a sports equipment store for fitness enthusiasts' shopping needs.
The Multipurpose Sports Complex: Encouraging Diverse Athletic Interests
Iran Mall houses an enticing multipurpose sports complex designed for an extensive range of athletic activities. This stunning complex, nestled amidst greenery on the mall's rooftop, is outfitted with premium facilities for sports like wrestling, tennis, volleyball, basketball, and more. Alongside the main sports field, two additional practice areas cater to professional teams' training needs. This sports haven is soon opening its doors to the public.
The Ice Rink: An Ice-Skating Wonderland
One of Iran Mall's crowd-pleasers is undoubtedly the country's only world-class ice hockey rink. This technologically advanced ice arena magnetizes spectators eager to witness the national ice hockey team in action. The rink also opens its doors for public ice-skating sessions, providing a unique recreational experience.
Health Road: A Breathing Space amidst Urban Hustle
The Health Road on the mall's rooftop offers a serene atmosphere for hikers and joggers. With a specially designed trail and high-quality, ergonomic surface materials, this health path ensures a refreshing outdoor experience in Tehran's 22nd district, known for its cleaner air.
Bowling Alley: The Perfect Blend of Sport and Leisure
Bowl your way to an enjoyable evening at Iran Mall's state-of-the-art bowling lounge. With sixteen lanes equipped with the latest bowling systems, this club caters to professional bowlers and casual players alike. A cafeteria lounge serving a variety of snacks and drinks enhances the leisurely experience.
Swimming Pool and Spa: Upcoming Luxury Wellness Retreat
Iran Mall is poised to reveal its ambitious project—a swimming pool and spa complex—that promises to redefine luxury wellness. Upon completion, the complex will feature separate indoor swimming pools for men and women, an outdoor pool, a rooftop gym, a Turkish bath, and both wet and dry saunas.
IFMARC: The Leading Sports Medicine Clinic
The Iran Football Medical Assessment and Rehabilitation Center (IFMARC) is a prestigious medical facility catering to elite athletes from Iran and the region. The clinic provides a comprehensive range of services, from pre-competition preparation to medical treatments. While IFMARC primarily serves professional athletes, it also extends its services to the general public, ensuring high-quality care for all its patrons.
---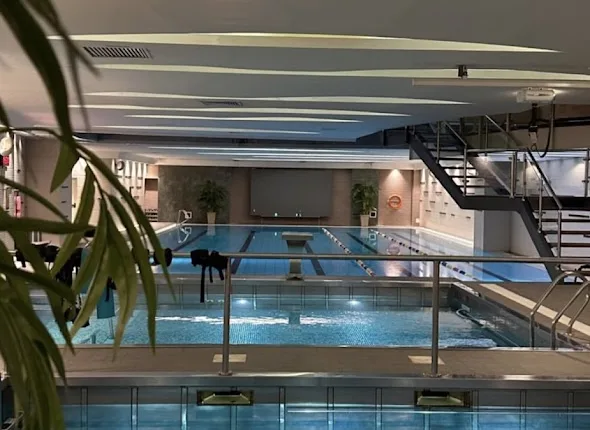 Zendegi Health & Spa Complex, Tehran
Nestled in the pulsating business district of Tehran, the Zendegi Health and Spa Complex sets the bar high for luxury wellness and rejuvenation. Step into an unparalleled environment, exuding extraordinary serenity and well-being.
Personalized Wellness Journey
Here, experience a wealth of resources that aim to rejuvenate both body and soul through natural methods. Our knowledgeable health experts and attentive staff are dedicated to expanding your wellness boundaries, revitalizing your spirit, and bringing balance to your life.
Unrivaled Features
With the highest score among Tehran's top fitness centers, Zendegi Health & Spa Complex has made a name for itself as one of Iran's leading luxury brands and services. We offer members access to over 1,000 prestigious sports complexes in fifty countries, along with 50 to 100% rebates during travel.
Our complex stands out for its meticulous maintenance, health standards, and the quality of air conditioning. High transparency of swimming pools and jacuzzis, a variety of membership packages, and an environment designed for relaxation and luxury are just some of the features that make us a preferred wellness destination.
An Array of State-of-the-art Facilities
Medical Monitoring Clinic
Experience the best of health care with our medical monitoring clinic, where your well-being is our top priority.
Women's Gym & Group Exercise Studio
Our exclusive women's gym and group exercise studio provide a comfortable and empowering space for women to achieve their fitness goals.
Fitness Room & Spa
Our fitness room is equipped with the latest workout equipment, and our spa offers a range of services from massages to skin care treatments like facials, foot and hand care.
Traditional Hammam, Saunas & Snow Room
Experience wellness traditions from around the world, from our traditional Hammam to four different types of saunas, and an invigorating snow room.
Swimming Pool & Hydrotherapy Pools
Enjoy our high-quality swimming pool and hydrotherapy pools (static & dynamic) that provide therapeutic benefits.
Whirlpool & Cold Water Cascade
Our whirlpool features 50 water jets for a unique relaxation experience, and our cold water cascade uses color light therapy technology for an enhanced wellness experience.
Café, Restaurant & Barber Shop
Indulge in a diverse menu of food and drinks at our café and restaurant, or freshen up your look at our in-house barber shop.
Additional Amenities
Our complex also provides valet parking, car wash services, private lockers, and gift cards for your convenience and satisfaction.
Contact Information
Address: #8, West 10th St, Beyhaqi Blvd, Argentina Sq.
Telephone: (+9821) 88 50 70 80
Website: www.zendegicomplex.com
Instagram & Telegram: zendegicomplex
At Zendegi Health and Spa Complex, we believe wellness is a journey best experienced in an environment that exudes luxury and relaxation. Join us to discover a personalized path to rejuvenation and balance.
---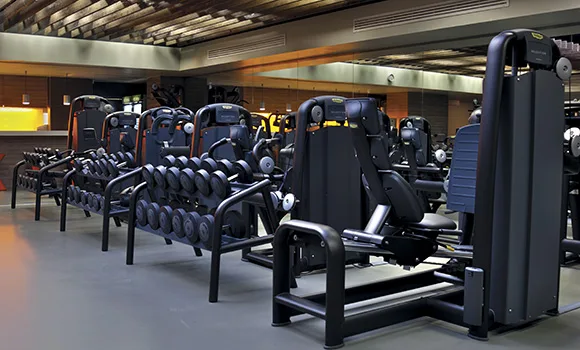 The Royal Oxygen Health and Fitness Center, Tehran
In the heart of Tehran, you'll find the Oxygen Health and Fitness Center – a hub of wellness, sport, and relaxation that has been making waves since its inception in 2003. Through our commitment to quality, we've earned notable recognition, including the title of "the best health & fitness club," along with the ISO 9001:2008 Quality Management and 5S certificates.
Exclusive Features and Advanced Amenities
Designed to offer both intensive workout experiences and state-of-the-art relaxation facilities, Oxygen Royal is a unique complex that caters to all tastes. Our modern equipment, highly educated trainers, and cultured staff provide an upscale setting that's tailored to satisfy your fitness and wellness needs.
Comprehensive Health Support
Oxygen Royal's inclusive services encompass health advisory, professional trainers, and nutritionist services, providing a holistic approach to health and wellness.
Oxygen Royal Buffet & Cocktails
Enjoy our special menu and an array of refreshing cocktails at the Oxygen Royal Buffet, designed to nourish your body while you delight your palate.
Locker System & Wi-Fi Coverage
We provide a secure locker system for your belongings and full Wi-Fi coverage throughout the complex for your convenience.
Relaxing Spa & Thai Massage Services
Rejuvenate your body and mind with our relaxing spa and professional Thai massage services.
LPG Services
Experience the benefits of LPG endermologie, a non-surgical treatment for skin tightening and cellulite reduction.
Swimming Pool, Sauna, Jacuzzi
Our specially designed swimming pool, sauna, and jacuzzi offer a luxurious environment for relaxation and exercise.
Barber & Beauty Services
Take advantage of our barber and beauty services to pamper yourself and enhance your appearance.
VIP & Business Room
Enjoy privacy and premium services in our VIP & Business Room, designed for your comfort and convenience.
Life Fitness Smart Fitness Instruments & Wellness Software
Stay on top of your fitness game with our Life Fitness smart fitness instruments and wellness software, helping you to monitor and optimize your workout regimen.
Online Shopping Services
Shop for sports goods conveniently from our online platform, bringing your fitness needs to your doorstep.
Oxygen Home: Wellness at Your Doorstep
Oxygen Home extends our health and fitness services from the gym to your home. Our offerings include health and fitness packages, medical and nutritional consulting, massage, swimming lessons, yoga, and meditation. Available for both men and women, Oxygen Home ensures that quality wellness care is never out of your reach.
Contact Information
Address: #1, Banafsheh Alley, Sarallah St., Moghadas Ardebili St., Zaferaniyeh Ave.
Telephone: (+9821) 22 40 85 00
Central phone number: 021 75021
Website: www.oxygen.ir
Instagram: oxygenfamily
---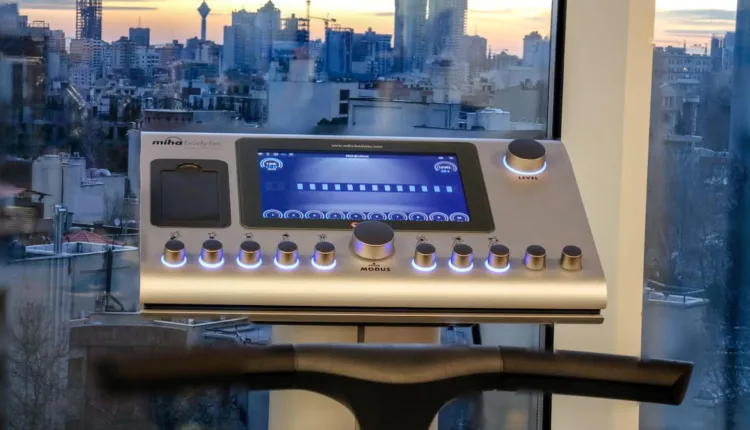 R8 Health & Fitness Club
In the scenic Niavaran region of Tehran lies R8 Health & Fitness Club, a modern sporting complex committed to providing gentlemen the ultimate fitness and health services. Established in 2016, our club serves as a beacon of modern sports culture, boasting state-of-the-art architecture and equipment that provide an unparalleled workout experience.
A Fitness Haven in the Sky
Spread across a sprawling area of 1400m2, R8 Fitness Club is nestled on the 8th floor of the plush Rosha Complex. As our guests, athletes can savor the magnificent view of Tehran while working up a sweat. With a myriad of advanced facilities, diverse classes, and trained coaches, we strive to simplify your fitness journey and help you meet your goals efficiently.
Experience & Expertise
Our trained and experienced coaches, all boasting championship records, are committed to guiding you through the latest fitness methods and techniques. With their guidance, you'll learn to maximize your potential and reach new heights in your fitness journey.
Cutting-Edge Fitness Equipment
At R8 Fitness Club, we firmly believe in investing in the best. We equip our gym with the most modern and versatile fitness tools, ensuring you have everything you need to challenge yourself and keep your workouts exciting.
Tailored Fitness Classes
Our professional and special fitness classes are designed to accelerate your progress towards your fitness goals. One of our standout offerings is the Queenax class, supervised by our master coach. Introduced for the first time in Tehran, Queenax is a game-changer in functional training, allowing for a highly versatile, full-body workout.
Connect with R8 Health & Fitness Club
Embark on your ultimate fitness journey at R8 Health & Fitness Club. For more details or to schedule a visit:
Address: 8th Floor, Rosha Complex, Corner of Ammar St, Niavaran
Telephone: 021 22 75 99 51
Website: www.r8fitness.com
Instagram: r8fitness
At R8 Health & Fitness Club, we empower you to take your fitness experience to a new level. Come and embrace the R8 way of life.
---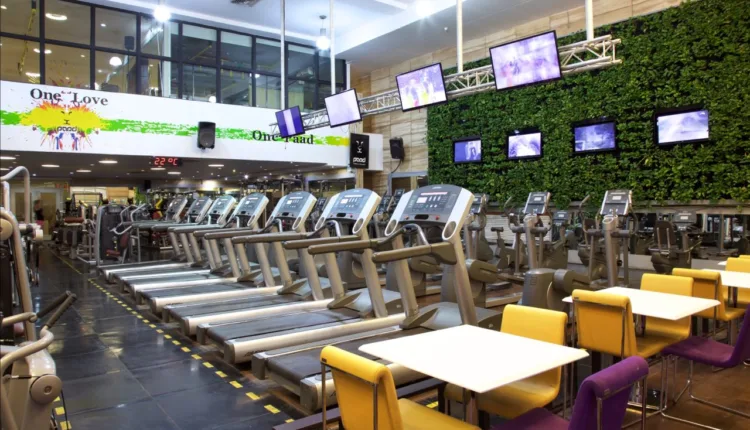 Paad Fitness & Wellness Club
Situated in the vibrant Dezashib sports complex, Paad Fitness & Wellness Club boasts a rich history of excellence in health and fitness services since 2009. Infused with European and Iranian cultural knowledge and standards, our club provides a vibrant environment outfitted with modern sports equipment to engage fitness enthusiasts.
An Exhilarating Journey Towards Fitness
At Paad Club, we believe in the power of diversity and personal choice when it comes to fitness. Hence, we offer a wide variety of fitness classes, both in-person and virtual, to cater to your unique needs and lifestyle. Train from any location and situation with our versatile class offerings and experienced staff.
An Array of Sports Activities
Apart from a well-equipped gym, we also host a variety of sports classes, including Zumba, Pilates, functional training, aerial silk, rock climbing, ballet, kickboxing, gymnastics, and much more. We provide options for private and semi-private sports classes for personalized attention and progress.
Additional Features
Certified Professionals and Personalized Plans
Our club houses certified trainers, nutritionists, and consultants; each dedicated to delivering a personalized fitness experience. Benefit from unique food plans tailored to your needs and guidance from our health coaches to reach your fitness goals.
Wellness Services
In addition to physical fitness, we understand the significance of mental well-being. With our in-house mental health professionals, we offer holistic fitness solutions. Unwind after a fulfilling workout at our spa or grab a healthy bite at our cafe restaurant.
Contact Paad Fitness & Wellness Club
We maintain flexible working hours to accommodate your schedule:
Saturday to Thursday: Ladies – 7:00 to 15:00 / Gentlemen – 16:00 to 23:00
Fridays and Holidays: Ladies – 10:00 to 15:30 / Gentlemen – 16:00 to 19:30
For more details or to schedule a visit:
Address: Dezashib Sport Complex, Mehr Alley, Ammar Alley, Niavaran Street, Tehran, Iran
Contact Number: 02122800468
Website: www.ladypaad.com
Instagram: ladypaad , paad_gents
---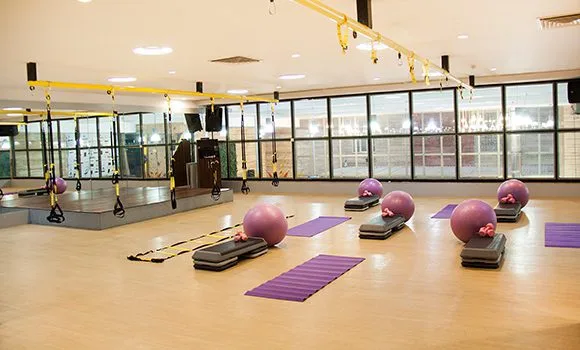 Raspina Sport & Wellness Center
Embark on a unique journey towards health and wellness at the Raspina Sport & Wellness Center. Initiated in 2000, we've been unwavering in our commitment to offer distinguished services that meet international standards. With our trained coaches and sports medicine specialists, we strive to deliver superior services to our guests and athletes.
A Perfect Blend of Modern Architecture and Comfort
Designed in sync with modern architectural patterns and standards, Raspina offers a luxurious and comfortable environment for guests. From professional sports programs to luxurious spa services, our center is committed to enriching your health-oriented activities.
Sport and Wellness Services
At Raspina, we've taken care to ensure the presence of top-notch facilities and services that cater to various fitness needs:
Medical Sports Clinic: For sport-specific health evaluations and care.
Fitness Hall: Equipped with state-of-the-art workout equipment.
Group Classes: Experience the camaraderie of group workouts.
Wall Climbing & Martial Arts Classes: Expand your fitness regimen with these dynamic activities.
Indoor Cycling Hall: Challenge yourself with high-intensity indoor cycling.
Personal Training: Customized workout plans and one-on-one training.
Spa Services & Massage Rooms: Relax and rejuvenate with our professional spa and massage services.
Physiotherapy Clinic: Avail specialized treatment for injuries and ailments.
Additional Amenities
To complement your wellness journey, we offer:
Convenient parking and car wash services
A health buffet and restaurant for balanced, nutritious meals
A sports shop for all your workout essentials
Our working hours are tailored to provide ample flexibility: Ladies can avail our services from 8:30 to 15:30, while Gentlemen can join us from 16:00 to 24:00.
Reach Out to Us
For further information or to plan your visit:
Address: Koohestan Complex, Sadeghi Ghomi St, Niavaran
Telephone: 021 26 10 36 93, 021 26 10 33 90
Instagram: raspina_wellness
Telegram: @raspina
Join us at Raspina Sport & Wellness Center, where your health and wellness journey is our priority. Experience our array of sports and wellness facilities designed to promote a healthy, fulfilling lifestyle.
---
Arikeh Iranian Sport Complex
Immerse yourself in a world of sport and leisure at the Arikeh Iranian Sport Complex. Nestled in the bustling neighborhood of Saadat Abad in northwest Tehran, this expansive eight-story complex houses a multitude of recreational facilities for your enjoyment.
The Arikeh Bowling Salon: A Blend of Fun and Competition
Established in 2006 as part of the Arikeh Iranian Complex, our bowling salon holds the distinction of being one of the oldest bowling clubs in the capital. With a vibrant and captivating ambiance, the club offers 12 standard lanes complete with advanced automatic scoring systems.
Adding to the club's dynamic energy is the rhythmic music playing throughout the salon. To motivate and encourage higher scores, we proudly display the highest scores at the top of each lane. This adds a dash of healthy competition, inspiring players to aim for better and higher points.
Other Amenities at Arikeh Iranian Complex
Apart from the bowling salon, the Arikeh Iranian Complex provides several other amenities to ensure a complete leisure experience:
Billiards and Snooker: Perfect your cueing skills at our well-equipped billiards and snooker room.
Cinema: Catch up on the latest movies at our in-house cinema.
Swimming Pool: Cool off and enjoy a refreshing swim in our pool.
Dormitory: Rest and recharge at our comfortable dormitory facilities.
These facilities provide a well-rounded experience, enabling you to relax and unwind after a session of bowling.
Contact Information
To explore our range of services or plan your visit, you can reach us at:
Join us at the Arikeh Iranian Sport Complex, where the perfect balance of sport, fun, and relaxation awaits you.
---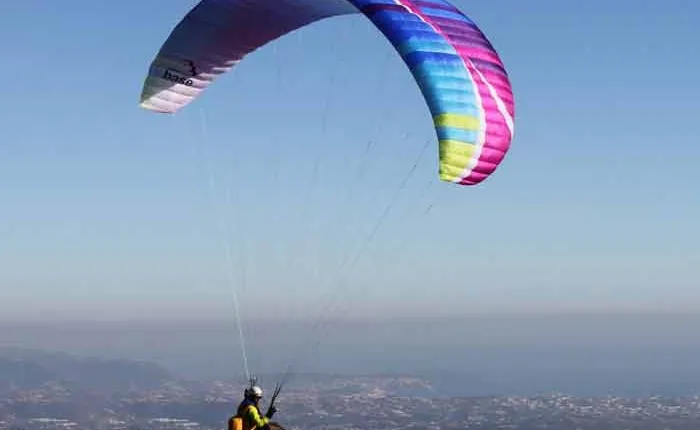 Jannat Abad Paragliding Flight Club
Unleash your adventurous spirit and embrace the thrill of soaring in the sky at the Jannat Abad Paragliding Flight Club. Our skilled pilots and state-of-the-art equipment offer you a unique opportunity to experience the liberating feeling of flying.
The Paragliding Experience
At Jannat Abad, we offer tandem paragliding flights, which allows you to share the excitement with an expert pilot. Our two-seater paragliders are designed to handle a weight range of at least 140 kg and up to 220 kg, ensuring a safe and comfortable journey for everyone.
Soar Like a Bird
Embrace the thrill of being immersed in the sky, flying with no cabin around you. Our paragliding flights give you a chance to experience the exhilarating sensation of being a bird. Enjoy the breathtaking views and the unparalleled fun of flying, an experience that's hard to describe in words.
Duration of the Flight
Your leisure flight can last from a quarter of an hour to a maximum of half an hour. Weather conditions permitting, the duration of the flight can even be extended. The exact duration of your flight depends on the specific weather conditions at the time of the flight, with safety as our top priority.
Location
Our flight site, Blue Sky, is conveniently located at the end of North Jannat Abad, next to the Simon Bolivar. It provides the perfect setting for your paragliding adventure.
Take the plunge and embrace the adventure that awaits you at the Jannat Abad Paragliding Flight Club. The sky is not the limit; it's your playground. Experience the thrill of paragliding and create memories that will last a lifetime.
---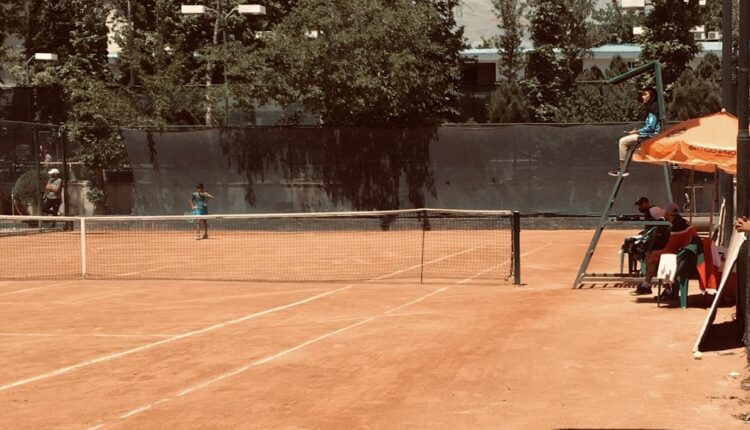 Esteghlal Tennis Club
Tennis is home to several great tennis clubs, including Esteghlal Tennis club. You can find
Experience Competitive Tennis at Esteghlal Tennis Club
Not just a place for training, the Tehran Tennis Club is also a vibrant competition scene. The club organizes various tennis tournaments featuring professional tennis players and champions of the sport. Whether you're a seasoned player or an enthusiastic spectator, these events offer a thrilling experience.
Premier Facilities for Members
Esteghlal Tennis Club prides itself on its world-class facilities. The complex boasts 12 outdoor clay courts and 3 indoor courts, enabling members to play regardless of the weather. Additionally, the club provides other amenities like an on-site café and restaurant, a tennis equipment store, and ample parking facilities.
A Tradition of Excellence
With a strong reputation and many years of experience in tennis training, Esteghlal Tennis Club has made a significant impact on the tennis scene in Tehran. The club is committed to fostering talent and creating an environment where members can learn, improve, and excel in the sport.
Esteghlal Tennis Club is located in Tehran Province, Tehran, Najafi St, Iran, and features ten hard outdoor courts. For more information, please call +98 21 8877 5887. Be a part of this vibrant tennis community and experience the best of tennis in Tehran.