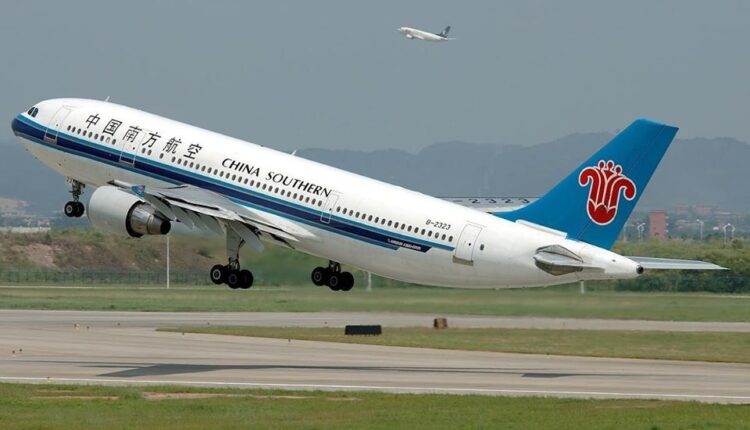 China Southern Airlines to resume flights to Tehran
中国重新开放飞往德黑兰的航班
China Southern Airlines issued a statement on Monday announcing the resumption of flights to Tehran from Urumqi (western most Chinese city), the airline announced on September 5.
The resumption in flights between the two countries comes after a hiatus of two years when the airline halted all flights to the Islamic Republic in part due to the pandemic and China's zero-Covid-19 (coronavirus) policy. Flights to IKAC (Imam Khomeini Airport City), to the south of Tehran have been severely restricted in recent years as numbers of passengers between the countries collapsed due to restrictions.
Flights to China from Iran are set to resume on Sunday October 9 with one flight per week, the return will come back later that day.
In order to prevent the spread of Corona, all passengers are required to be quarantined five days before boarding the plane.
Coronavirus killed off flights to China
Since the outbreak of Corona, flights between Iran and China have been reduced to a minimum. During the peak of the pandemic, only Mahan Airlines had one flight between Iran and China per week.
Citizens of Iran and China, especially businessmen and students, have repeatedly demanded an increase in flights between the two countries, and the launch of this new flight line is good news for the citizens of both countries.
The resumption of flights between Iran and China comes as the revived nuclear deal is set to relaunched in the coming weeks with a potential of further trade between the two countries.
China is the second foreign nation in as many weeks to relaunch travel corridors with Iran. Earlier last week, Qatar announced that Tehran would be the 13th city on the planet to recieve an official Qatar Tourism office ahead of the 2022 World Cup.