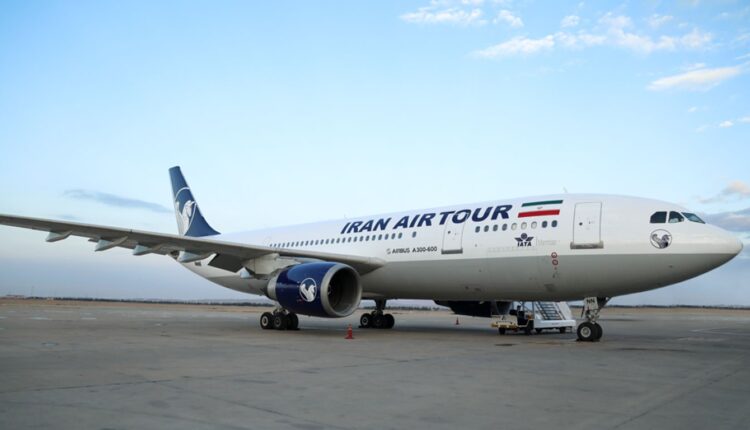 A Comprehensive Guide to Domestic Flights in Iran: Schedules and Airlines
Your Comprehensive Guide to Domestic Flights in Iran: From Tehran Airports to Popular Destinations and Reliable Airlines
When traveling to Iran, domestic flights are a convenient and affordable means of transportation. With over 52 domestic airports in the country, it's easy to reach major and medium-sized cities. In addition, flight tickets in Iran are comparatively cheaper than those in Europe. Here are some helpful tips to plan and organize your transportation when traveling by air in Iran.
Advantages of Domestic Flights in Iran
Air travel saves time, particularly when crossing Iran from north to south or east to west. For instance, a 1,300-kilometer trip from Tehran to Qeshm Island takes approximately 20 hours by car and 24 hours by train, while a flight takes less than two hours. Moreover, flight tickets in Iran are affordable, with the cost of a one-way ticket ranging from 30 to 50 euros per person depending on the distance.
How to Book Domestic Flights in Iran
Booking a domestic flight in Iran requires planning. It's best to book your tickets at least one month before your travel date. Some airlines allow booking up to three months in advance. It's not possible to book an Iranian flight online without a local credit card, so seek assistance from local travel agencies. Avoid relying on unreliable websites like Google Trips or Skyscanner for accurate flight information.
Taking Domestic Flights in Iran
Air travel is prevalent in Iran, and the check-in process is generally hassle-free. Passengers are advised to arrive at the airport two hours before local flights, although an hour and a half is often sufficient. Passengers need to show their passport and visa (and visa extension, if applicable) to check-in. Each passenger can check-in up to 30 kilos of luggage and carry a handbag. The cost of the ticket usually includes a meal if the flight is near lunch or dinner time.
In summary, domestic flights in Iran are an efficient and affordable means of transportation. Plan and book your flights in advance, seek assistance from local travel agencies, and enjoy your trip to Iran with time-saving air travel.
Popular Domestic Flight Destinations in Iran
With over 52 domestic airports in Iran, many cities are accessible by flight. The frequency of flights varies depending on the season and popularity of each destination. During peak seasons, the number of flights to popular destinations may increase. The most popular destinations from Tehran are Shiraz, Mashhad, Tabriz, Kerman, Kish, Qeshm, and Yazd, with daily flights to and from the capital city.
Most Reliable Iranian Airlines
When choosing a domestic flight in Iran, it's essential to consider safety and reliability. Flight delays and cancellations are common, so it's advisable to book tickets with a reputable airline. Based on safety records and reliability, we recommend the following airlines:
Baggage Restrictions: It's important to note that domestic airlines in Iran have baggage restrictions. The maximum weight limit for checked baggage is usually 30kg per person, while the carry-on limit is usually 7kg per person. Some airlines may have different restrictions, so it's best to check with the airline before packing.
In-flight Services: Most Iranian airlines offer in-flight services such as meals and beverages, as well as entertainment like movies and music. However, the availability of these services may depend on the duration of the flight and the airline you are traveling with.
Visa Requirements: Travelers to Iran must obtain a visa before arrival, and it's important to ensure that your visa is valid for the duration of your stay. Some airlines may require passengers to present a copy of their visa or visa extension at check-in.
Safety Record: While air travel in Iran is generally safe, it's important to note that some airlines may have a better safety record than others. It's advisable to research the safety records of the airline you plan to fly with before booking your tickets.
Travel Insurance: It's highly recommended to purchase travel insurance when traveling to Iran, especially if you plan to fly domestically. Travel insurance can cover unexpected events such as flight cancellations, delays, lost luggage, and medical emergencies.
Mehrabad International Airport
Mehrabad International Airport is located in the western part of Tehran and operates domestic flights to many Iranian cities, including Mashhad, Shiraz, Isfahan, Kish Island, and Yazd. The airport has three terminals: Terminal 1, Terminal 2, and Terminal 4.
Imam Khomeini International Airport
Imam Khomeini International Airport serves both domestic and international flights and is the largest airport in Iran. The airport has two terminals: Terminal 1 and Terminal 2. Domestic airlines operating at Imam Khomeini Airport include Iran Air, Mahan Air, Qeshm Air, and Taban Air, among others.
Other Airports in the Surrounding Areas
In addition to Mehrabad and Imam Khomeini airports, there are other airports in the surrounding areas of Tehran that offer domestic flights. These include Alborz Airport, located in the city of Karaj, about 40 km west of Tehran, and Payam International Airport, located in the city of Karaj, about 20 km west of Tehran. Both airports serve a limited number of domestic flights.
Convenience of Access to Domestic Flights
With the availability of multiple airports in and around Tehran, travelers have easy access to a variety of domestic flight options, making it convenient to explore different parts of Iran.
Living in Tehran is an online resource for everything related to life in Tehran, from local events to cultural activities, and useful information for residents and travelers alike. The website features a comprehensive guide to Tehran's airports, including the different airlines, schedules, and destinations available for domestic flights in Iran. Whether you are a resident or a traveler, Living in Tehran is the best place to find up-to-date and accurate information about Tehran and its surrounding areas.