Tehran Museum of Fine Arts
Tehran Museum of Fine Arts
Exploring the Tehran Museum of Fine Arts: A Jewel of Iranian Heritage
Tehran, the bustling capital of Iran, is home to the Tehran Museum of Fine Arts, an essential destination for all art and history enthusiasts. Housed in the historic Sa'dabad Palace Complex, the museum offers a rich blend of local and international art.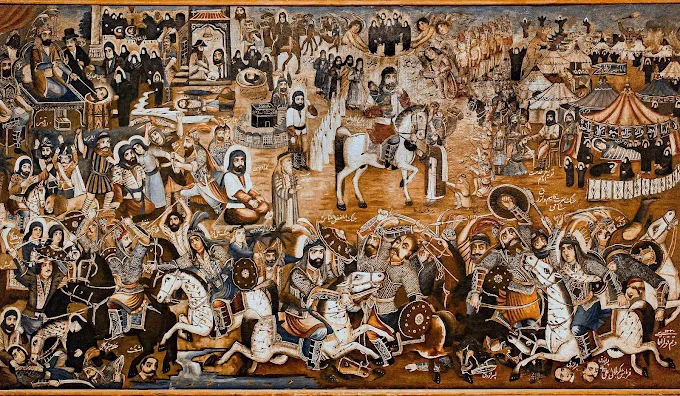 Location and History of the Tehran Museum of Fine Arts
Situated in Tehran's northern region, specifically in the areas of Zafaraniyeh and Darband, the museum rests within the elegant Sa'dabad Palace Complex. Its rich history is deeply entwined with Iran's past, with the palace being a significant landmark from the time of Reza Shah Pahlavi.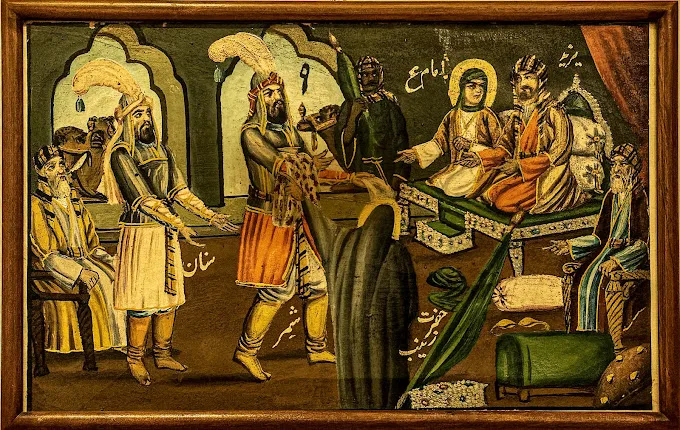 Showcasing Artistic Mastery from Iran and Beyond
The Tehran Museum of Fine Arts, established in 1982, has since captivated visitors with its extensive collection of artworks spread across three floors. The museum presents the creative endeavours of Iranian artists such as Kamal-ol-Molk, Sohrab Sepehri, Hossein Mahjoubi, and Parvaneh Etemadi.
Additionally, the first floor is dedicated to international art, boasting an impressive collection from England, France, Russia, and Germany. These works span from the 17th to 20th centuries, illustrating the evolution of artistic styles throughout the eras.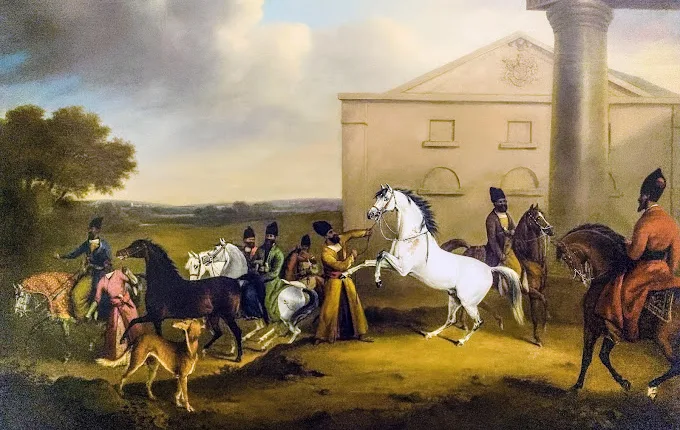 A Glimpse into Iran's Past through Art
On the second floor, visitors can journey back to Iran's historic eras, from the Safavid to the Qajar periods. Masterpieces created by renowned Iranian painters, portraying scenes of royal courts, musicians, and dancers, decorate this floor.
One of the highlights of this collection includes a painting from the lunar Hijri year of 1189, depicting Nader Shah Afshar's coronation by the Indian king Muhammad Gurkani. Other notable works hail from the Zand period, featuring portraits of Imams painted by the period's celebrated artists.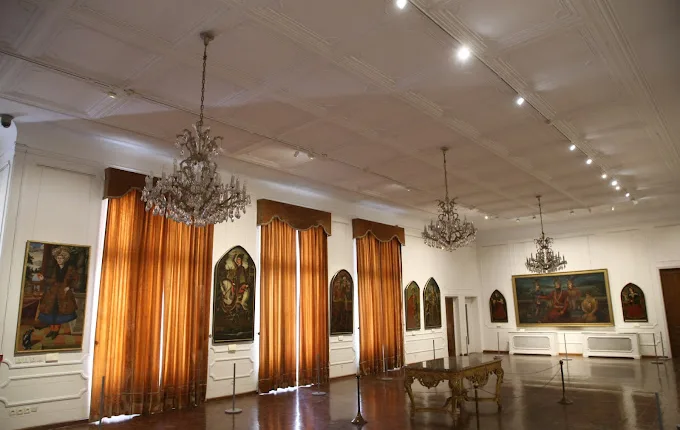 Accessibility and Visitor Information
Whether you're commuting via personal vehicle or public transportation, reaching the Tehran Museum of Fine Arts is convenient. For metro users, the Line 1 is the most suitable, with the nearest station being Tajrish. A pleasant walk through the city streets will lead you straight to the museum's doors.
The museum operates from Sunday to Friday, 9:00 AM to 5:00 PM. The standard ticket price is a modest 4,000 Tomans, though for foreign tourists, the price stands at 30,000 Tomans.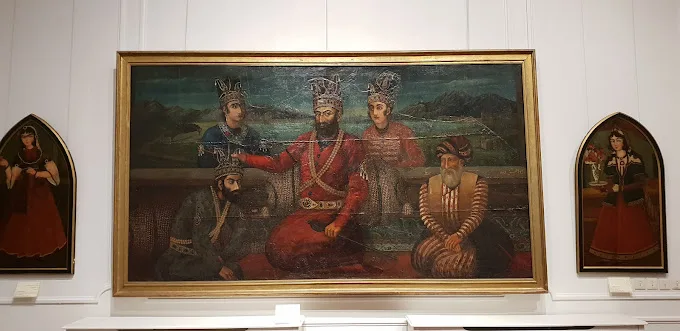 So, why not visit?!
A visit to the Tehran Museum of Fine Arts is an unforgettable journey through Iran's rich artistic history. This attraction is a testament to Iran's creative spirit and historic resilience, making it an essential stop for anyone visiting Tehran. The museum presents an opportunity to not only learn about Iran's past but also appreciate the country's artistic mastery.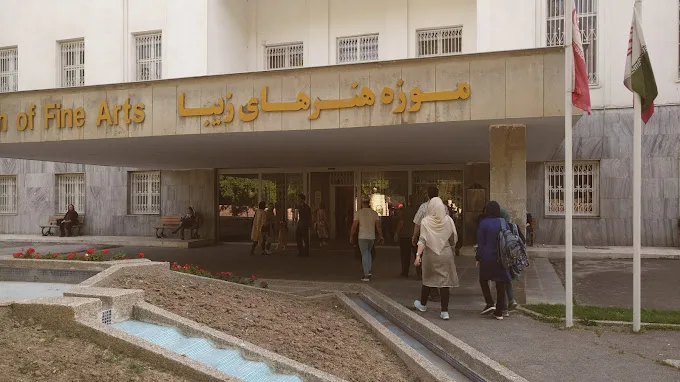 Are you interested in visiting several other galleries and museums across Tehran, why not check out our Museums page.
Where is the Museum in Tehran?