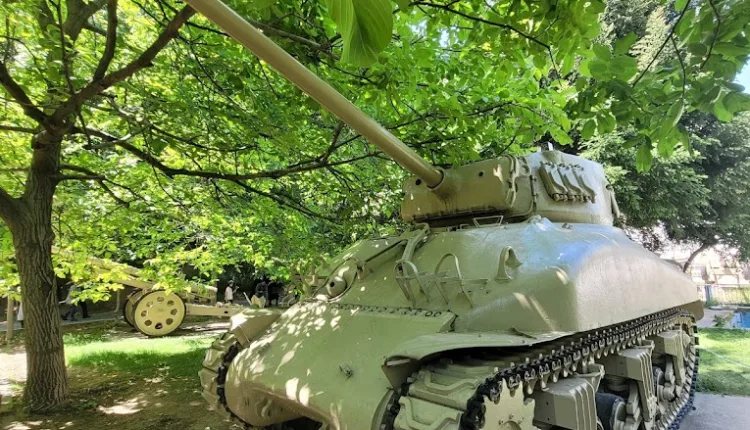 Iran Military Museum in Tehran
Iran Military Museum: A Must-Visit Attraction in Tehran
Introduction: Iran's Military History Comes Alive
The Iran Military Museum, situated in the north of Tehran, offers an extraordinary window into Iran's rich military history. As a top-rated tourist attraction, it provides a fascinating journey through centuries of military progression and advancements in Iran.

Detailed Guide to the Iran Military Museum
Set against the backdrop of the stunning Zaferanieh and Darband districts in the north of Tehran, the Iran Military Museum is a treasure trove of historical artifacts and exhibits. Open from 9:00 AM to 5:00 PM, from Sunday to Friday, it is the perfect place to spend a few intriguing hours delving into Iran's past.

Ticket Pricing: Affordable and Accessible
The museum is notable for its affordable entrance fee, with the average ticket price for locals standing at 4,000 Tomans. For foreign tourists, the entry fee is slightly higher at 30,000 Tomans, but the rich experience it offers is certainly worth the price.

Exhibits: From Ancient Artifacts to Modern War Machines
Inaugurated in 1983 during the Holy Defense Week, the exhibition is home to a wide range of military equipment. Here you can find everything from ancient war carriages to modern tanks and single-seater aircraft used during the Iraq war. The museum also houses a significant collection of weapons donated by the Qajar kings, offering a unique glimpse into this historical period.

Getting There: Easy Accessibility to the Iran Military Museum
Also, the Military Museum, nestled within the expansive Sa'dabad Palace Museum in Zaferanieh, is easily accessible. For those opting for public transportation, the Tajrish metro station on Line 1 leads straight to the museum's vicinity. The walk from the station, through the bustling streets of Valiasr, Afraz, and Kamali, is a cultural experience in itself.

Iran Military Museum: A Must-Visit Attraction for History Buffs
The Military Museum is a must-visit attraction for anyone interested in military history or simply looking to enrich their understanding of Iran's past. It serves as a sobering reminder of the human cost of conflict and the transient nature of power. This well-preserved repository of military relics provides a truly memorable experience for locals and tourists alike visiting Tehran.
Keywords: Iran Military Museum, Tehran Tourist Attraction, Iranian Military History, Sa'dabad Palace Museum, Tehran Museums, Tehran Tourism, Qajar Kings, Iranian History, Museum Tickets, Military Equipment, Museum Visit, Iran Travel Guide.