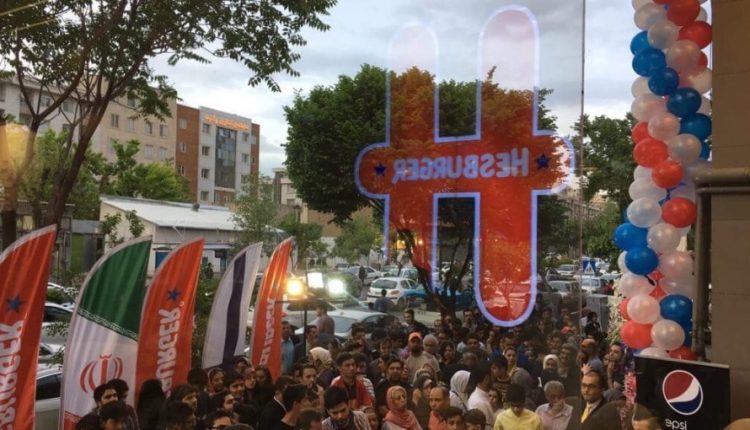 Finland's Hesburger opens first branch in Tehran
Hesburger, a Finnish burger chain, has opened its first branch in Tehranpars area of Tehran, according to the Finnish ambassador to the country Keijo Norvanto Tweet this week.
"The restaurant's opening ceremony attracted plenty of customers on Friday, and the reception was very positive. The opening ceremony was also attended by Finnish Ambassador to Iran, Keijo Norvanto, "said Hesburger's founder Heikki Salmela on the company's website.
"Iran is a market of 80 million customers, which does not yet have Western burger restaurants. We see it as an opportunity. Our goal is to open 1-2 restaurants in Iran a year" Kari Salmela, company CEO said to Finnish media.
What's more interesting is that some of the local branch's food ingredients are being imported from Finland! Not sure what the difference between Iranian and Finnish mayonnaise is but ok.
The CEO of the firm also said after Iran it would expand around the Persian Gulf region with restaurants in the United Arab Emirates.
About the newcomer
Hesburger is an institution in the Nordic nation and it has a cult following according to social media.
The chain's history reaches back to 1966 when 20-year old Heikki Salmela opened a street food kiosk in Naantali. He later opened the first Hesburger in 1980 on Kristiinankatu in Turku, which became the first element of the first fast-food restaurant chain in Finland. In the 1980s the chain grew fast. Salmela sold the chain and several hotels in 1988 for almost 200 million Finnish markkaa. Three years later, during the early 1990s recession, he bought it back for 25 million markkaa.
Also, Tehran also has a Spanish pizza chain called Telepizza, if you don't already know.