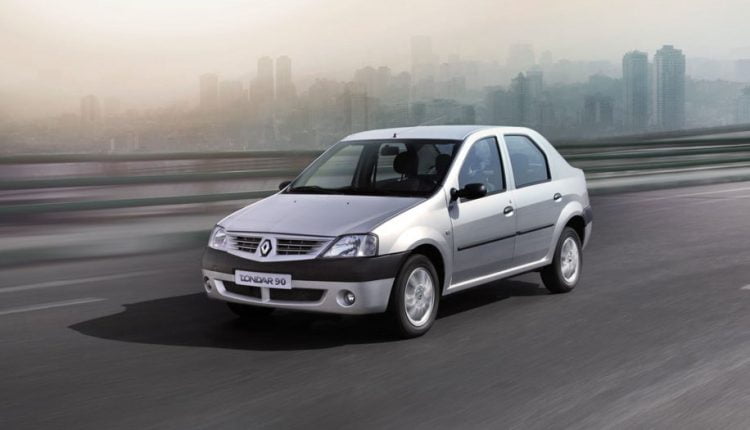 Renault Pars ©
Best 'rent a car' companies operating in Tehran
There are several options for getting around Tehran in a car, from private drivers to ride-hailing companies like Tap30 and Snapp, but for those of you looking to drive yourselves local and international firms offer plenty of rent a car deals.
Unfortunately, due to the high rate of car accidents in Iran renting a car is more expensive than in Europe and East Asia. However, there are a few options to choose from, if you are willing to brave the local asphalt.
Saadat Rent
Saadat Rent is a local Iranian car rental agency which prides itself on being one of the cheapest offers for those arriving at Imam Khomeini International Airport and in Tehran metropolitan area.
Cars on offer include locally made Peugeot Pars, 206, 405, IKCO Samand LX. The company also offers more mid-level models including the Renault Logan L90, Mazda 3, Peugeot 207.  If you're looking for more premium vehicles, the company also has a range of Kia Ceratos, Optimas and Elantras. However, those models are at the more expensive end even by international standards.
According to our calculations, Saadat Rent is one of the cheapest rental car companies in Iran currently, with prices ranging from €35 per day. However, you will be expected to give a cash deposit on renting a vehicle as the company cannot take foreign credit cards currently.
Europcar Iran
Europcar is a brand everyone knows and also is operating out of IKA airport on the ground floor. Europcar is more expensive as the range of vehicles they have to rent are also more expensive.
The firm offers Renault Logan L90, Kia Cerato, Hyundai Accent, Renault Symbol, Toyota Corolla, Renault Duster, Kia Sportage, Hyundai Tuscan all the way to Toyota Land Cruiser.
As opposed to Saadat Rent, this international firm is slightly more expensive according to their site. We're also not sure how much you can haggle with them to reduce the overall price.
Ejareh Khodro
Ejareh Khodro is another local firm which offers a broad range of vehicles to rent by the day or by the month. Much like Saadat Rent, the firm rents cars as cheap as $33 a day for a Peugeot 206 all the way up to a Maserati GranTurismo which would set you back $1,625 a day!
Local agency taxies
If you think driving in Iran is a daunting task, then there is also another option. Tehran has plenty of taxi agencies which offer various daily rates and peace of mind of not having to get behind the wheel. We recommend you ask a local for help on negotiating a rate as all companies charge different prices.
Book online and save a wad of cash!
If you are savvy with your money, you can always book a car online through one of the several online travel websites like Skyscanner.net. We found their prices to be reasonably lower for the same car booked by the main Europcar website. According to the website Economy Bookings, you could save one-third of the daily cost of renting a car in Iran this way.