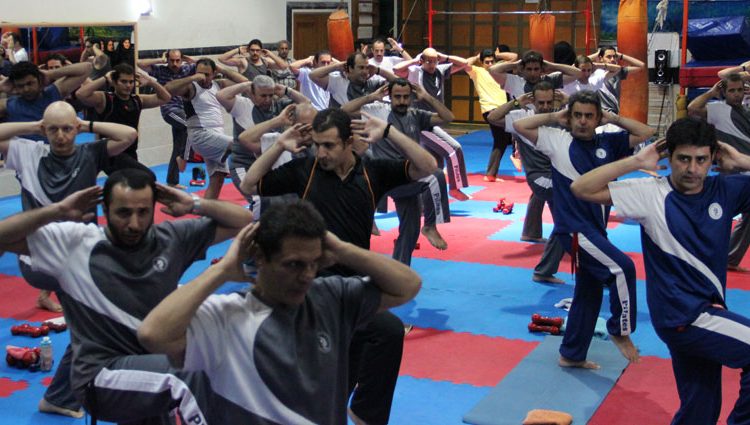 Pilates in Tehran: Pilates Association of Iran
6 reasons to practice Pilates: Pilates in Tehran
Pilates in Tehran for beginners
Pilates is a workout for everyone, men and women, and helps strengthen the core in a series of controlled movements alongside breathing patterns. Here are some of the benefits Pilates can bring. There are now more than 750 certified instructors working in 24 provinces across Iran, so there is no shortage of places to exercise.
1: Exercise for all
Pilates can be done on your living room floor with or without the use of a mat. Beginner or expert alike, the movements are there to help you limber up and help with your general wellbeing. Pilates can be practised by anyone regardless of fitness abilities, age, gender or daily work patterns. That's because your chosen instructor can change the exercises to suit each client's specific skills and needs. Also, it is a popular choice for prenatal and postnatal fitness, as it helps and strengthens the pelvic floor helping the body prepare for the delivery of a child and aid in recovery.
2: Helps posture and body alignment
Posture is important, and as we spend most of our lives these days sitting down, it can help with our spines health. It also helps with everyday activities and can remove many of the aches and pains from a sedentary lifestyle. Pilates helps with body awareness, which in turn, helps your body function throughout the day.
4: Learn to breathe right
Part of Pilates is about the breathing and benefits with your overall oxygen intake. Focused breaking used in pilates helps optimise abdominal contractions that are involved.
5: Tones and strengthens your physique
Pilate exercises use many small muscles around the abdomen, so you work on your core area while also enhancing your muscles through your lower spine area. Abdominal contractions with each exercise improve core strength and help toning of the abdominal area.
6: Increase bone density
As we age, our bone mass begins to lessen, even worse, if you don't keep fit your bone quality becomes worse at a faster pace. Using Pilates for body workouts helps stave off the worse effects of bone degeneration, plus helps with your overall skeletal strength.
Want to know about more ways to keep fit? Then why not check out our new health section.