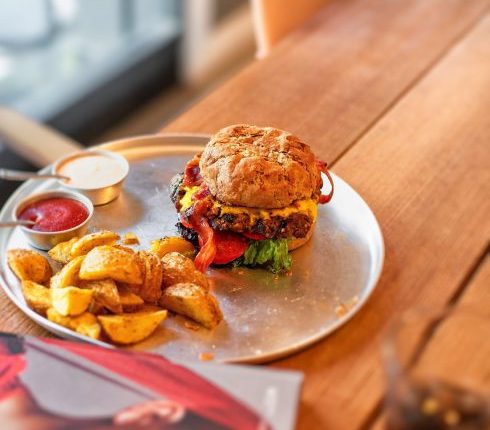 Pasta Factory in Tehran, the best place to try fresh Italian food
Pasta Factory in Tehran
Are you in Tehran and planning to stay there for some time? We can then suggest some beautiful places to eat if you're feeling a bit "kebabbed-out." Case in point would be the relaxing Pasta Factory just north of the Seyyed Khandan area of the city.
A well-established restaurant, open for more than ten years, The Pasta Factory is one of those places where you can expect excellent service and delicious food.
In addition, apart from the usual array of salads and other starters, you can also try the soup of the day, cheesy garlic bread, bruschetta or the beef carpaccio.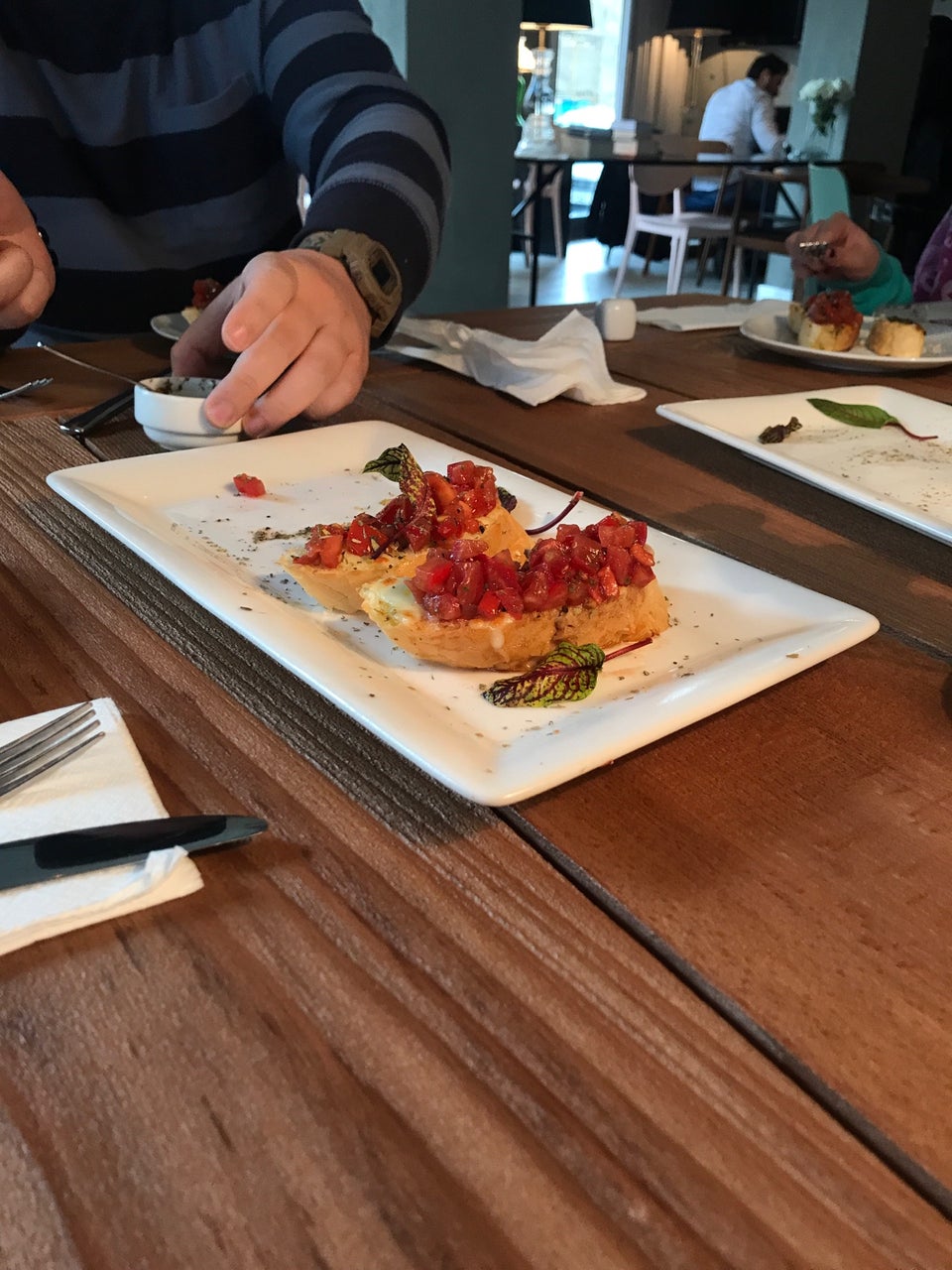 So, apart from the usual pasta dishes, you would expect at an Italian restaurant, you also have the choice of several salads and pizza dishes. There are also vegetarian and meat-lover options among the mix of dishes on offer.
Drinks are in the form of cans or freshly prepared mocktails, including the now-infamous virgin mojito. Don't just take our word for the place, why not see what a couple of reviewers wrote of their recent visits to the restaurant.
In the pasta section, the true British classic of Spaghetti Bolognaise makes an appearance, while other dishes including, baked penne, fettuccine or penne with several sauces.
Adam Karminski wrote:
We spent 16 days in Iran. I wouldn't have imagined that the best food we have is an Italian restaurant in Tehran. It was all amazing – the starters, the cannelloni, the lasagne AND THE MILKSHAKES. It was such a feast… Thank you Pasta Factory, you made us really happy!
Meanwhile, Ali Kani wrote:
Well if for some reason you miss pasta and you decided to try it in Tehran here is the place. It has good decoration with an awesome quality and a very tasty variety of different type of pasta.  It is in a quiet area north of Tehran which is accessible from Shariati St. with a walking distance.
Check out the full menu below.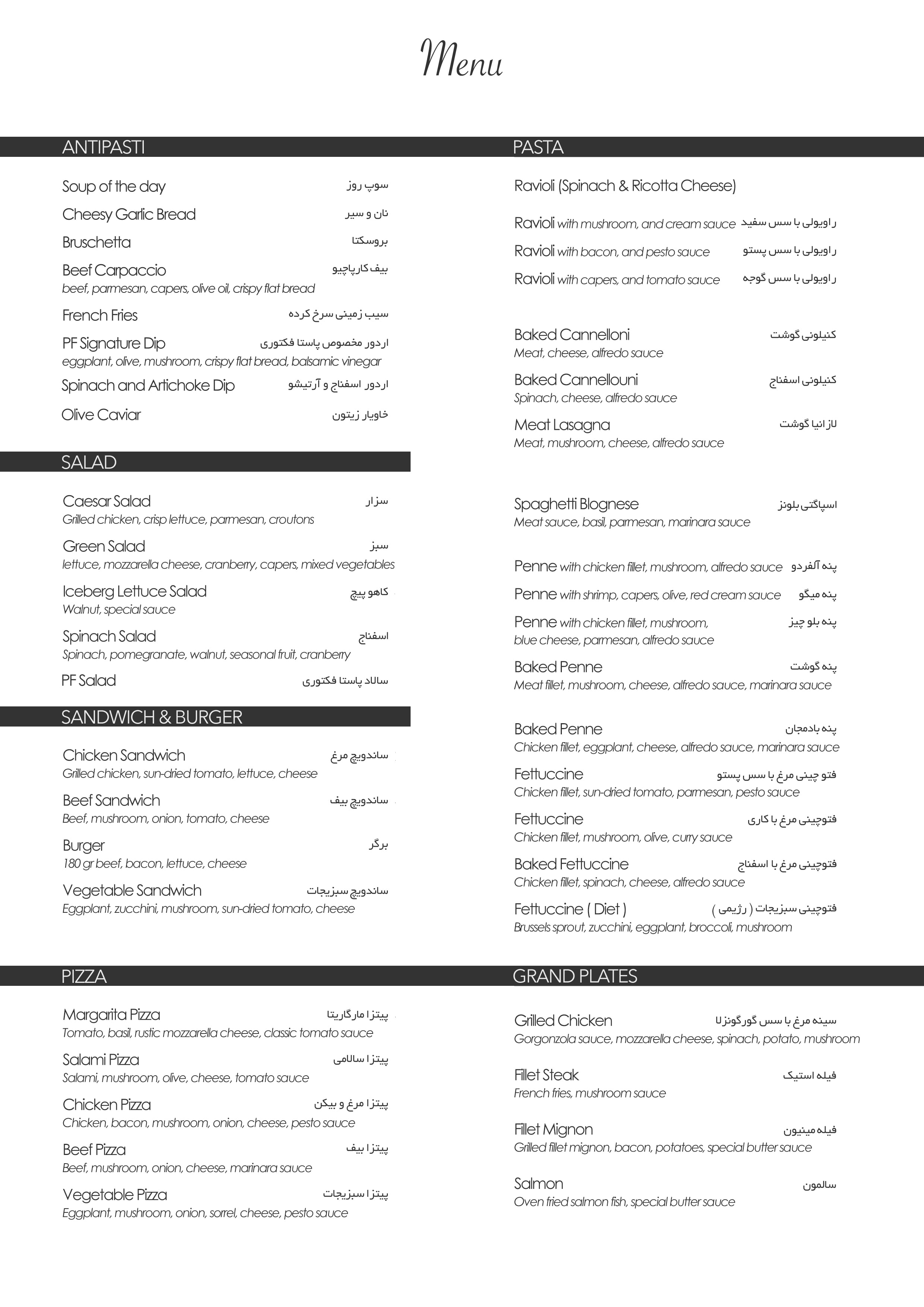 Where to find Pasta Factory?
Are you located somewhere else in Tehran? Then why not check out our other great reviews of restaurants around Tehran.