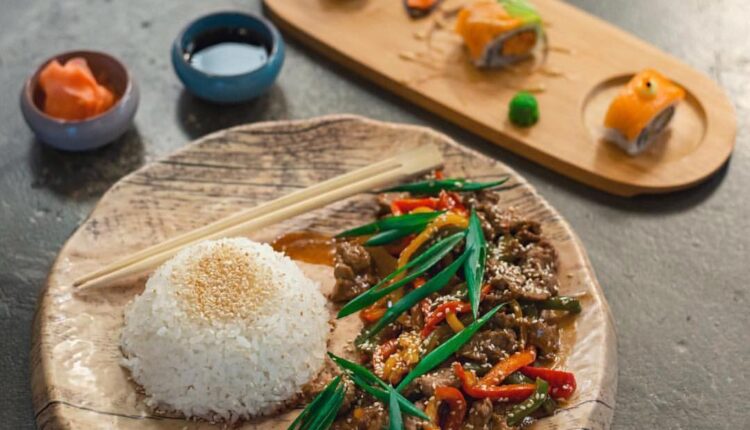 Wok House at Sam Centre in Tehran
Taste of East Asia at Wok House
Joining the list of the ever-increasing number of eating places in Iran is another one we've been told about.
The dining out experience in Tehran has taken a bit of hit of late, with the impact of the coronavirus (COVID-19) pandemic on the city, but as more are vaccinated and time passes places are starting to return to life again.
Wok House at Tehran's Sam Food Court offers an array of foods from East Asia, including Noodles, Sushi and other inspired creations.
If you haven't tried their food in the relaxed eating environment which is the Sam Centre, then give it a try!
You will not find international brands in Tehran, but the range on offer at the Sam Food Court including the usual staples including pizza, burgers, classic Iranian dishes and Mexican food are all available.
As one of the most unique and fascinating food halls of Tehran, Sam Food Hall creates a modern and exciting setting and environment with its  decoration and design.
Also, Sam food hall has a beautiful terrace, with a picturesque view of Tehran, which provides an ideal space
for friendly and family gatherings.
There are several big shopping malls across Tehran, with several more in recent years opening up including the absolutely massive Iran Mall in the west of the city.
One of my favourite Asian restaurants! It's affordable and sushi was amaazing! Try dragon sushi with a crab salad, noodle is also worth a try.
Parmis
Location of Wok House Tehran