Free Attractions in Tehran: A City Guide
Uncovering Budget-Friendly Wonders in Tehran: Explore the City's Rich Culture and Attractions for Free
Free Attractions in Tehran, Valiasr Street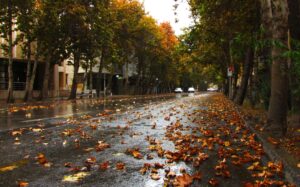 Stroll Along Valiasr Street: The Middle East's Longest Street Valiasr Street, the Middle East's longest street, is a great place for a walk with its wide sidewalks and a length of 19 kilometers. As you stroll, explore sights such as Saei Park, Mellat Park, Shahr Theater, and Ferdows Garden. Each of these locations offers unique experiences, from lush greenery and recreational spaces in the parks to live performances and cultural events at the Shahr Theater. While walking down Valiasr Street, you'll also come across various shops, cafes, and street vendors, allowing you to immerse yourself in the local culture and savor the bustling atmosphere and one of many free attractions in Tehran.
Nature Bridge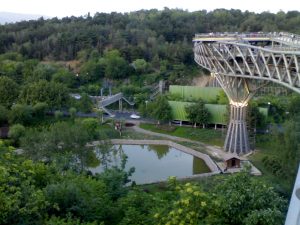 Bridge, also known as Tabiat Bridge, is a popular free recreational spot in Tehran. Begin your tour at the water and fire park, where locals come for walking, picnicking, and even playing badminton. The park features fountains, green spaces, and playful sculptures that create a lively environment for families and friends to enjoy.
The Nature Bridge itself is an architectural marvel, designed to connect two parks separated by a highway. The bridge has multiple levels, each offering a different perspective of the surrounding cityscape. Enjoy the stunning beauty of the bridge at night, when its unique lighting design creates a mesmerizing sight, encouraging visitors to wander its floors until late.
Roof of Tehran
Stand on the Roof of Tehran for Breathtaking Views of Bam-e-Tehran, also known as the Roof of Tehran, is located in the Alborz mountain range to the north of the city. To reach the viewpoint, you can either climb the winding road at the foot of the mountain or take electric buses. At the top, you'll be rewarded with a breathtaking panoramic view of Tehran, stretching out before you in a tapestry of urban sprawl and natural beauty.
Shops, restaurants, and cafes are available in the area for your convenience. You can enjoy a warm cup of tea or indulge in a delicious meal as you take in the mesmerizing view of the city below.
Artists' Park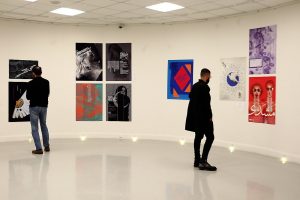 Connect with the Art Scene at the Artists' House The House of Iranian Artists, situated in an elegant historic building, is a must-visit free attraction, even for those not particularly interested in art. The venue hosts various galleries and exhibitions, showcasing the works of both established and emerging Iranian artists across diverse mediums, including painting, sculpture, and photography.
Visitors have the opportunity to chat with young Tehran artists, attend art workshops, and participate in cultural events regularly held at the Artists' House. This experience provides a unique insight into the local creative scene and allows for a deeper understanding of Iran's contemporary art movement.
If you are a vegan or vegetarian visiting Tehran then the park is the home to the city's oldest dedicated vegetarian and vegan restaurant in Tehran.
Darband, Our Favourite of Free Attractions in Tehran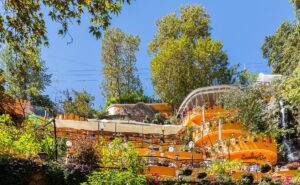 Enjoy Mountaineering and Nature Walks in Darband Explore Darband, one of Tehran's oldest villages, now a popular recreational area located at the foot of Mount Tochal. Whether you're an experienced mountaineer aiming to conquer the peak or simply looking for a leisurely nature walk, Darband has something for everyone. The area features a picturesque stream and a trail that winds through lush forests and rocky terrain, offering stunning views of the surrounding landscape.
At the foot of the mountain, numerous cafes and restaurants serve traditional Iranian dishes, such as delectable kebabs, ash reshteh, and faloodeh, making it a popular destination for locals and tourists alike. The vibrant atmosphere, complete with live music and the soothing sounds of flowing water, creates a memorable experience for all who visit.
Explore Tehran's Historical Palaces
Tehran is home to several magnificent palaces that showcase Iran's rich architectural heritage. Golestan Palace, a UNESCO World Heritage Site, is a complex of royal buildings featuring intricate tilework, mirrored halls, and lush gardens. Sa'dabad Complex, a collection of 18 palaces and museums, offers a glimpse into the luxurious lifestyle of Iran's former royal families. Niavaran Palace Complex, another historical site, houses the former residence of the last Shah of Iran, Mohammad Reza Pahlavi, and several other museums.
Discover Tehran's Colorful Bazaars
No visit to Tehran would be complete without exploring its bustling bazaars. The Grand Bazaar of Tehran is a sprawling market where you can find everything from Persian carpets and spices to jewelry and antiques. As you navigate the labyrinth of narrow alleyways, you'll be captivated by the sights, sounds, and smells that make this market a sensory experience like no other. Tajrish Bazaar, located in the northern part of the city, offers a more relaxed shopping experience, with a variety of fresh produce, handicrafts, and traditional Iranian sweets.

Unwind in Tehran's Green Spaces
Despite being a bustling metropolis, Tehran offers numerous parks and green spaces for visitors to relax and unwind. Laleh Park, situated in the city center, is a popular spot and one of our top free attractions in Tehran listings.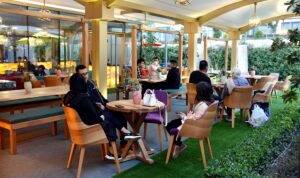 for picnics, jogging, and leisurely strolls. Jamshidieh Park, nestled in the foothills of the Alborz mountains, offers a serene escape from the city's hustle and bustle, complete with picturesque ponds, rocky outcrops, and a variety of flora and fauna.
Experience Tehran's Vibrant Nightlife
Although Iran is an Islamic Republic with strict alcohol laws, Tehran's nightlife is lively and diverse. Enjoy an evening at a traditional teahouse, where you can sip on hot tea, smoke a water pipe, and listen to live Persian music. Alternatively, head to one of the city's many cafes, where you can sample local dishes, indulge in delicious desserts, and socialize with Tehran's young and trendy crowd.
With a plethora of free activities and attractions to explore, Tehran offers a unique and exciting experience for travelers on a budget. From historical sites and cultural landmarks to breathtaking natural beauty, there is no shortage of things to do and see in this captivating city.