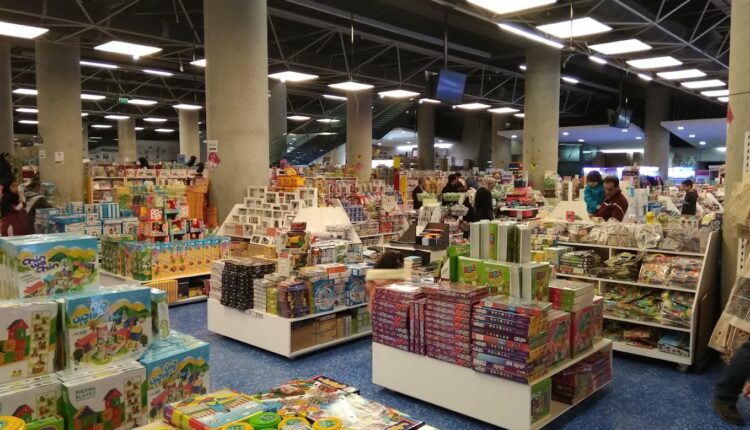 Tehran Book Garden: More than books
Immerse Yourself in a World of Books and Cultural Activities in Tehran Book Garden
Introduction: Exploring the Tehran Book Garden
Explore the expansive world of literature, arts, and entertainment at the Tehran Book Garden, a landmark of culture in the heart of Iran. With a vast collection of books, interactive scientific amusement centers, and a host of recreational facilities, it offers an enriching experience for visitors of all ages.
Welcome to the Tehran Book Garden, Iran's grandest scientific, amusement center, and bookstore. Situated in Tehran's Abbas Abad region, this massive 37-acre site is conveniently located near key landmarks such as the Iranian National Library, the Iranian Academies Complex, the Holy Defense Museum, and Tabiaat Bridge.
The Concept and Design of the Tehran Book Garden
The Tehran Book Garden (Persian: باغ کتاب تهران, [Baqe-e Ketab]) is a unique and dynamic urban space, tailor-made for Tehran's millions of residents and students. As a cultural epicenter, it provides a window into the world of knowledge and serves as an identity symbol for Tehran. The Book Garden has garnered international acclaim and offers something for everyone. Whether you're a bibliophile, a student, a parent, or just looking for a unique leisurely experience, the Book Garden has it all.
The Book Garden: More Than Just a Bookstore
Breaking away from the temporary nature of the Tehran International Book Fair, the Book Garden has been designed to satisfy the capital's residents' constant thirst for cultural products, especially books. This multi-year project, nestled in the hills of Abbasabad and adjacent to the National Library of Iran, represents the creation of a dynamic urban space for the denizens of Tehran.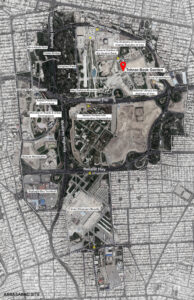 The Layout of the Book Garden: A Detailed Overview
The Tehran Book Garden is a colossal collection of books and scientific entertainment facilities, spread over two floors and covering an area of 65,000 square meters. Newsweek magazine has recognized it as one of the world's largest bookstores. The complex is neatly divided into four main sections, each offering unique experiences.
Baharestan (Block A): This block is dedicated to children, featuring a bookstore for children and teenagers. Inside and outside the store, there are sculptures of over 30 memorable cartoon characters. Other attractions include a children's café and a robotics club located on the upper floor of the bookstore.
Khyalestan (Block B): This 60-meter-long passage connects blocks A and C. Here, pedestrians are treated to imaginative and attractive pictures and videos displayed by powerful projectors on both sides of the passageway.
Negarestan (Block C): This block hosts eleven cinemas and theaters, an art shop, a cinema café, and a children's science garden designed for 7 to 12-year-olds. This block also houses the main entrance to the Tehran Book Garden.
Sarvestan (Block D): This section includes a bookstore and a store for adult cultural products. There's also a Teen Science Garden for children aged 12 and above. The basement of this block houses a vast gallery and café gallery, which is one of the largest in Tehran.
The Roof of the Book Garden
The 25,000-square-meter roof garden is an oasis of green spaces and cafés, accessible via elevators or stairs on the Book Garden's east side. A summer cinema with a capacity of 500 people is also located on this roof.
Additional Services and Facilities
The Book Garden also offers a variety of services and facilities, including a mother and child room, a shared workspace, a baby carrier, a printing center, research desks for youth and teenagers, several cafés in various sections, an interactive amusement park for kids, and a cultural products store.
Where is Tehran Book Garden?
The Tehran Book Garden is easily accessible via multiple routes, including Haqqani Highway and Shahid Hemmat Highway. For inquiries, call (009821)96045500 for IVR or (009821)96045750 for public relations and international affairs.
Postal Code: 1536613114 Fax: (009821)88657191
Step into the Tehran Book Garden, and immerse yourself in a world where culture, knowledge, and recreation intertwine.