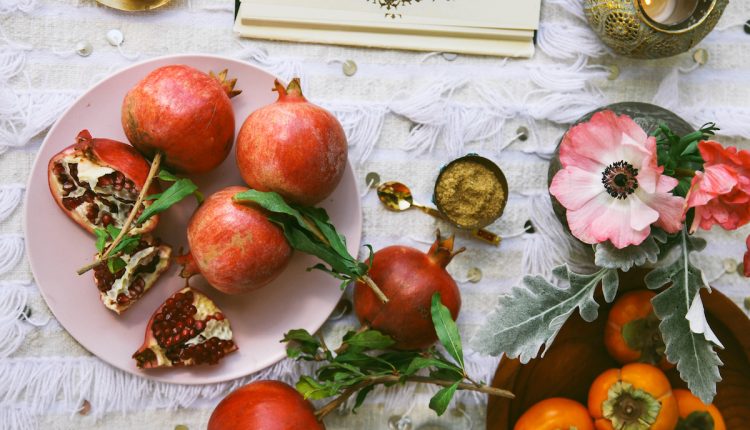 Did you know Iran has its own special wintertime festival going back thousands of years called Yalda? Yes, that's right there is one festival which occurs on the winter solstice each year where families and friends come together to celebrate the official beginning of winter.
Known in Persian as Shab e-Yalda (Yalda Night) or Shab e-Chelleh (40th Night), the night is usually on December 20 or 21 depending on the calendar.
The origins of Shab e-Yalda date back centuries all the way back to the pre-Islamic times in Iran, Azerbaijan, Tajikistan, Uzbekistan and Afghanistan according to most sources.
How do Iranians celebrate Yalda?
For more than 1,000 years, Iranian peoples across Central Asia and the Near East have celebrated this night with very specific rituals, including attempting to stay awake through the night and reading poetry, these days usually Hafez and enjoy each other's company. But don't forget about the food, I hear the locals saying. Yes, that's right, expect to be stuffed with food and drink (non-alcoholic of course) to your heart's content.
There are some that believe that if you eat summer fruit on Yalda Night you are unlikely to fall sick throughout the rest of the cold season, but that is probably an old wives' tale.
There is one fruit which takes precedence over all others and that is humble pomegranate which is native to the country. And also don't forget buying a juicy watermelon, which is a must-have part of the night's celebration!
Public events open on Yalda in 2018
If you're new to Tehran you probably won't have much clue about what to do on Yalda, but you may be invited to people's homes to experience the ancient tradition.
If you are not then LiT has scoured the city for something to do!
Restaurants
Mamounia Restaurant in northern Tehran will be hosting a Yalda themed event, according to their social media channel, so feast on all the pomegranate you can imagine.
Concert by Expatriate Conductor
Tehran Symphony Orchestra, conducted by the Iranian-American composer,
conductor, violinist and pianist Shahrdad Rouhani, 62, will celebrate Yalda, one night prior to the annual festivity on December 20. Tickets for that event are available on local ticketing websites.
Starting at 9 pm, the event will be held at the Ministry of Interior Auditorium.
Walking Tour of Lalehzar (Tehran's Champs-Élysées)
This is a unique event! A walking tour of Tehran's downtown Lalehzar street home to much of Tehran's cultural history organised by the Jivar Institute. The tour is hosted by a local tour guide who will be speaking Persian – so best to take a local mate along – and will show the place of old theatres and cafes from years gone by.
The programme for this event starts at 19:15 from Imam Khomeini Subway station at the Bob Homayoun exit (next to the multistory concrete telecoms building) of the metro.
If you're interested in other events coming up, why not sign up for our email?