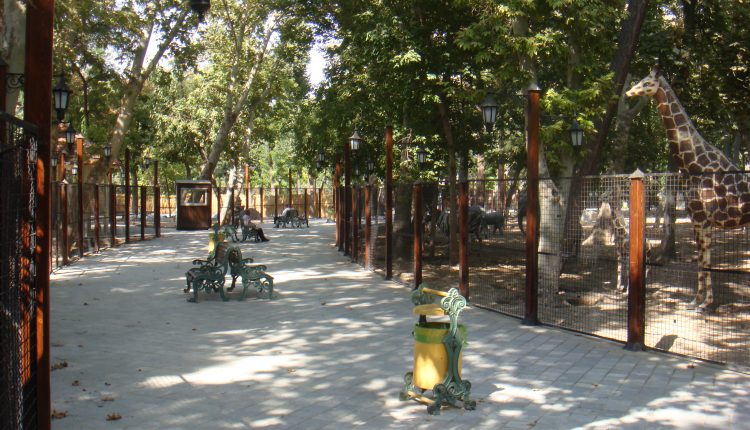 Cheap family fun day out at Tehran's Park-e Shahr
Our contributing editor Samson Seez gives you the best tips when visiting Tehran's oldest public park including the best family fun days activities. Iranian parks a jam-packed with several features and amenities, they're also a great place to escape during the hot winter months.
If you fancy a day out at the park in the Iranian capital, why not visit the oldest one, Park-e Shahr inaugurated in 1947. Park-e Shahr may look pretty, but it is not just turn-of-the-century European looks, it has many novel sites and experiences.
The beautiful City Park is made up of 26 hectares of land. It originally existed as a private garden to government officials back in the 19th century during the royal Qajar dynasty in the late 1800s.  Thanks to the Tehran Municipality, the modern incarnation of the large park offers all a variety of venues as well as a break away from the surrounding urban hustle and bustle.
Plant Clinic
This section of the park gets even greener. Inside the centre are a professional plant clinic and a class free of charge where people can attend and learn about plants.  Aside from that, there's also plant pathology with plenty of top-notch equipment. So, if you're in the area and have a sick plant, now you know where to bring it. People who have gardens, patios, balconies or just enjoy being around plants, should definitely pay a visit to the gorgeous greenhouse above the plant clinic.  Behind it, there is a special yard that looks after fruit trees, so there's plenty of fresh vitamin C here to be had.
Peace Museum
Now, many of you may know, Iran was a victim of weapons of mass destruction back in the 20th century.  Eight years ago, this Peace Museum inside City Park was established to enlighten us and raise awareness about the terrible effects that chemical warfare has.  The Museum has the role of being an interactive peace centre as well as displaying galleries of how chemical weapons affect people.  The museum manages a peace education program that holds workshops and meetings on the culture of peace, resolution, international humanitarian law and disarmament.  The museum's peace library provides a range of topics from international law, to the realization of peace, to the history of veterans and victims of war.
Mock Meetings
Inside Park-e Shahr, a nearby dome-shaped building, believe it or not, hosts role-play political meetings where even English speakers can simulate a United Nations assembly regarding global political matters (who wants to play Nikki Haley?) So, if you fancy a challenge, getting involved in political discussions why not pop in and make an argument!
Other stuff to do!
If you're a fan of nature, Park-e Shahr offers a bird garden that you'll come across as you go for a stroll. The zoo-like area offers families a great place to teach kids about the many birds that exist in the local region. They even have some talking parrots.
If you're into some light exercise, for a few IRR you can rent pedalos and go the lake or even rent a bicycle around the park if you fancy a bit of a workout.
Moreover, if you've got little ones, the park authorities recently overhauled the kids play area on the southern side of the park with some of the latest playing equipment available on the market. The adjoining theme park is also great with a Ferris wheel and teacups for little kiddies.
How to get there?
The park is definitely accessible by car with parking available on the northern and southern sides of the park. You can also reach the park by Tehran's Metropolitan Railway (Metro) from Imam Khomeini Square Station or Hassanabad, each is about a five-minute walk to the park's entrances.
Image credit: CC Orijentolog