Tehran Bus Timetables: Your Comprehensive Guide
Tehran Bus Timetables, need to know
Introduction: Discovering the departure times of Tehran buses in Iran is essential for planning your travels efficiently. In this guide, we will explore the best methods to inquire about Iran bus timetables, providing you with accurate information and useful tips. Whether you're a solo traveler or an adventurous group, understanding the bus system in Iran will help you navigate the country with ease.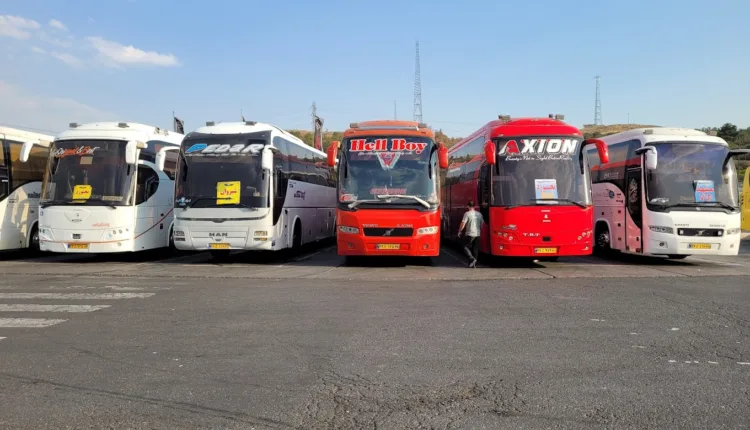 Contacting Bus Offices: To obtain precise departure information, it is recommended to directly contact the bus offices. Although some office personnel may speak English, having a Persian speaker assist you in making inquiries can be beneficial. By calling the offices, you can obtain up-to-date details on bus schedules and departure times.


Online booking not easy for foreigners

Online Resources: While checking the websites of bus companies might seem like a convenient option, it's important to note that most websites in Iran do not offer English interfaces. With the added advantage of online booking and secure payment options, you can ensure a smooth travel experience, but be sure to check with a friend who speak Persian.


No Need to reserve seats

Simplicity of Iran Bus Rides: In general, reserving a seat on an Iranian bus is not mandatory, except during peak travel seasons such as the Nowruz holidays. To board a bus, simply show up at the bus company's office in the terminal or purchase your ticket directly from the driver. The prices are fixed and relatively inexpensive, with longer routes being slightly more costly. For example, a 1000-kilometer journey from Shiraz to Tehran costs approximately 970,000 Rials (around 8 EUR). It's worth noting that most towns have only one bus terminal, which can be helpful for seeking directions or arranging a taxi ride.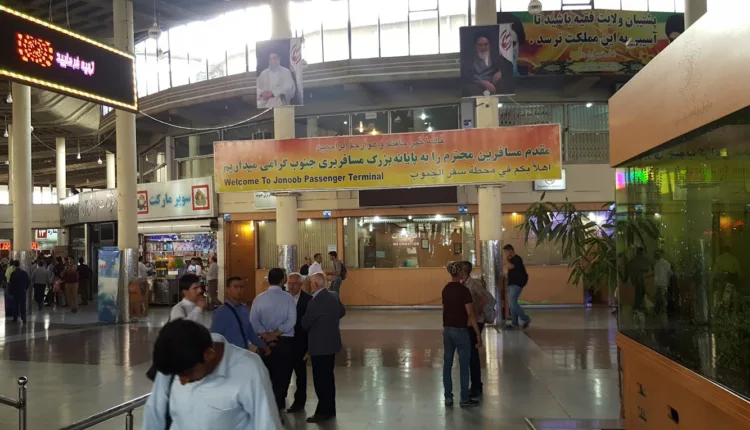 Tehran Bus Terminals
During your travels, you are likely to pass through Tehran, where the city boasts four bus terminals. Each terminal serves different regions and destinations, making it important to familiarize yourself with their locations:
South Tehran Bus Terminal:
Serving destinations primarily located south of Tehran, this terminal offers connections to cities like Bandar Abbas, Kerman, Shiraz, and Yazd. It also serves as a transfer point for travelers heading to Mashhad. Accessing Terminal Jonoub is easily done through the metro station with the same name.
Beihaghi Tehran Bus Terminal


(Argentine Square next to Shahrvand supermarket): Situated in the north of Tehran, this terminal provides connections to major cities and also serves as a departure point for Mashhad. Although not directly adjacent to the metro, reaching Mossala Metro Station (Line 1) can be accomplished through a short taxi ride or by utilizing the BRT line.

East Bus Terminal :

The Tehran East Bus Terminal, established in 1981 and covering an expansive area of 5.3 hectares, is poised to become the largest bus terminal in the Middle East. With construction operations commencing in February 2011, the terminal's first phase is projected to be completed by 2013. Presently, the terminal facilitates the transfer of approximately 15,000 passengers daily, a number set to soar to 120,000 passengers per day once fully operational. Strategically located in the Tehran Pars district along Damavand Street, the terminal's approximate location can be visualized on the accompanying map.

Gharb Tehran Bus Terminal

(The West Terminal): If you enter Iran from Armenia or Turkey, your bus will likely drop you off at this terminal upon arrival in Tehran. It also caters to travelers interested in exploring Alamut or Kurdistan regions. The terminal is conveniently located next to Meydan-e Azadi, a well-known square with various public transport connections. The terminal is also close to Mehrabad airport in Tehran, so you can jump on a plane.


Learn more here about Tehran Busses!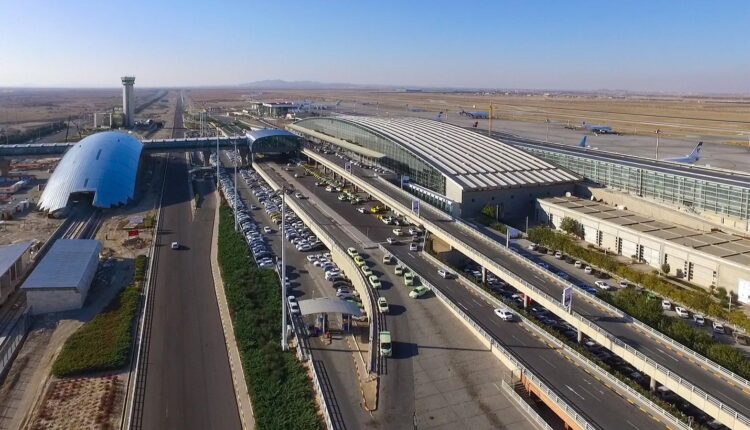 Airport Transfers in Tehran Busses
Transportation from Imam Khomeini International Airport: If you arrive at Tehran's Imam Khomeini International Airport (IKA), there are several transportation options to reach the city:
Airport Taxi: The most convenient mode of transport is an airport taxi, despite the distance of approximately 35 kilometers from Tehran. Expect a flat-rate fare of around 18 EUR (20 USD). Traffic conditions should be considered, especially during peak hours.
Green Vans and Metro: For a more budget-friendly alternative, look for green vans that operate from Shahed Metro Station or Azadi Square.