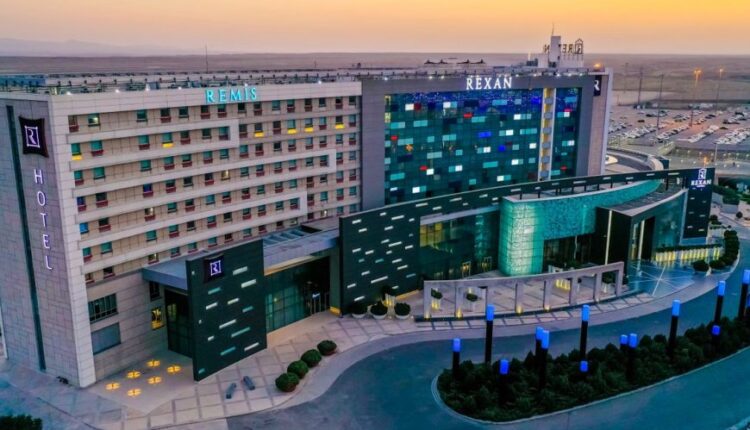 Tehran Hotel Guide: Hotels at IKIA Airport
Hotels at IKIA Airport
When transiting through Tehran's Imam Khomeini International Airport (IKIA), find comfort and convenience at our two premier hotels. Previously operated by Ibis Group and unbranded due to new sanctions in 2018, these hotels have adopted local names but continue to uphold international standards.
Ideal for Short Stays and Stopovers
Designed with the modern traveler in mind, these hotels, established in 2016, serve as perfect stopover points for international and domestic travelers. The hotels' proximity to the terminal allows you to freshen up or rest before your connecting flights. Situated only five minutes away via a sky bridge, the hotels are easily accessible without the need for a taxi.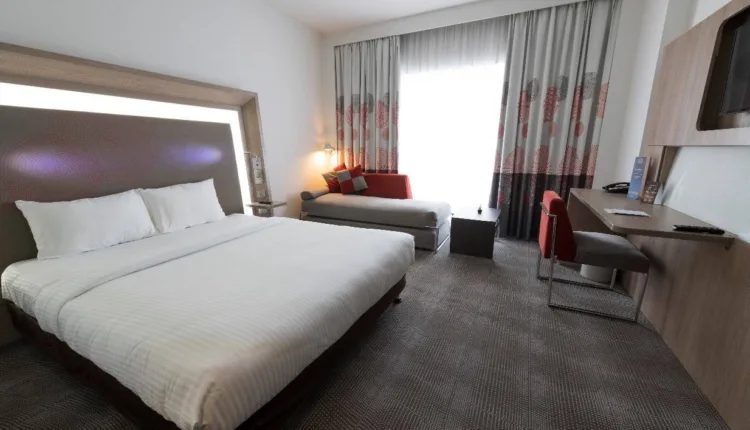 Luxury and Comfort at 5-Star Rexan Hotel
Experience Iranian hospitality at its best at Rexan Tehran, a five-star hotel just a brisk walk from the airport terminal. Nestled a 45-minute drive from downtown Tehran via the Persian Gulf Highway, Rexan caters to business and leisure travelers alike, offering a modern restaurant, a swimming pool, a massage parlor, and separate gyms for men and women.
Read our full guide here: Rexan Hotel IKA Airport
Experience comfort in the standard rooms, equipped with double or twin beds, a work desk, air conditioning, a bathroom with a shower, and an LCD television with satellite connection. For shorter stays, take advantage of our 6-hour rooms, perfect for those connecting to other Iranian cities. Catering to families and travelers with special needs, Rexan offers larger rooms with cots and accessible rooms for guests with disabilities.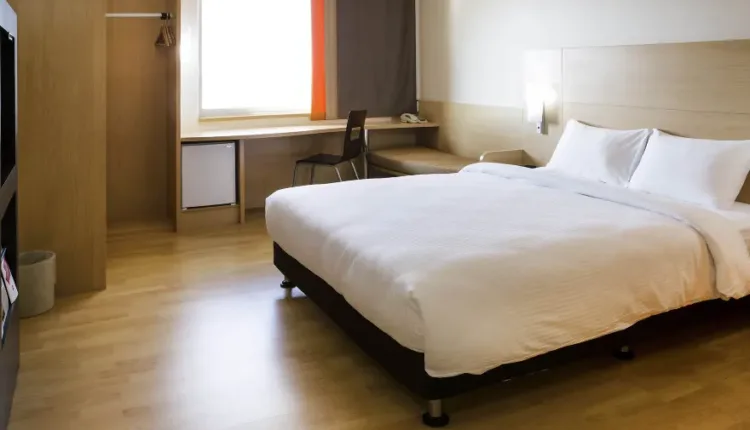 Stay at 4-Star Remis (ex. Ibis)
Remis Tehran, formerly known as Ibis, provides a cost-effective accommodation solution at Imam Khomeini International Airport. With 196 rooms, Remis caters to various guest preferences, offering double or twin beds, a work desk, air conditioning, a bathroom with shower, and an LCD television with satellite connection.
Guests can enjoy 24-hour room service, and the hotel prides itself on being a non-smoking zone. Two rooms are specially designed for guests with reduced mobility. Remis also offers a complimentary shuttle service to and from the airport.
Read our full review of the Remis Hotel here.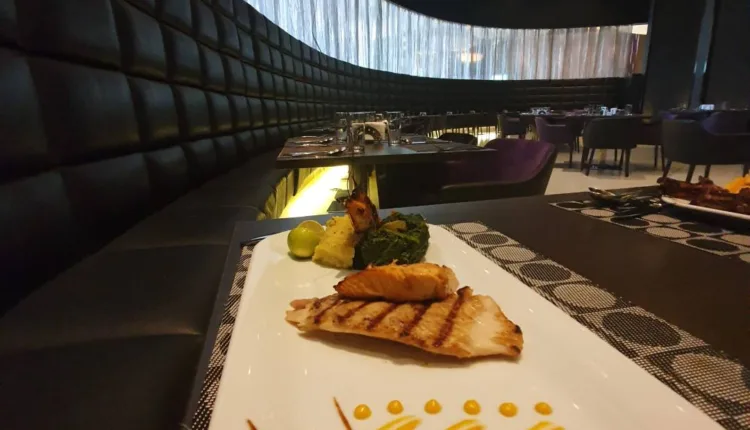 Restaurants at Airport Hotels
Indulge in the rich flavors of Iranian cuisine at our restaurant, and unwind at the on-site lounge bar. Enjoy free wireless internet throughout the hotel and avail of complimentary on-site private parking.
Opt for a comfortable and convenient stay at our hotels at Tehran IKIA Airport, designed with your needs in mind.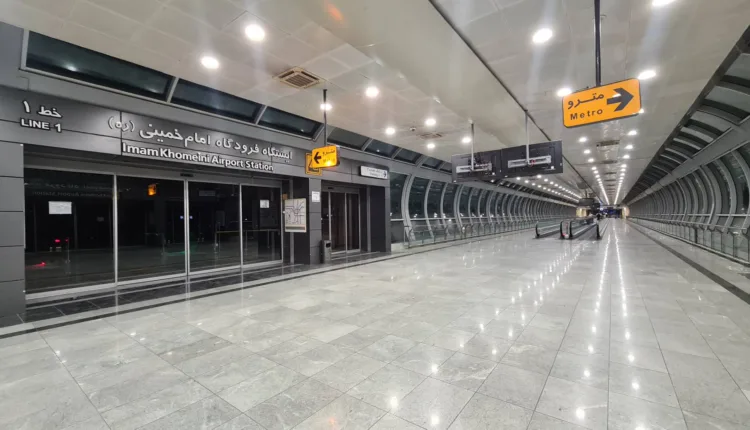 Seamless Connection Across the Sky Tunnel from IKA Airport to Hotels
Connecting from Tehran's Imam Khomeini International Airport (IKA) to our premier hotels couldn't be simpler, thanks to the strategically placed sky bridge, also known as the sky tunnel. This easy-to-navigate pathway provides a hassle-free transfer to your hotel, eliminating the need for a taxi or shuttle service.
To reach the hotels, follow the clearly marked signage leading to the causeway directly from the airport terminal.
Amazingly, the well-lit, secure walkway ensures a safe journey at any hour of the day or night. The hotels, located right next to each other, are just a short, five-minute walk across the causeway.
Whether you're arriving late at night or early in the morning, you'll appreciate the convenience of this direct link to your accommodation.
So, no matter your travel schedule or flight timing, the causeway provides an effortless transition from air travel to rest and relaxation at your hotel. This accessibility, combined with our top-tier amenities and services, underlines our commitment to providing a seamless, stress-free travel experience for all our guests.
Book both these hotels here.