Cafe Naderi: A Historic Cafeteria
Cafe Naderi
Brief Overview Tucked away in Tehran's city centre is the iconic Naderi Cafe, a unique destination for foodies, coffee enthusiasts, and history buffs. Founded during Reza Shah's reign by an Armenian named Khachik Madikians, this celebrated cafe remains active today, offering services to its customers in two salons — a cafe and a restaurant.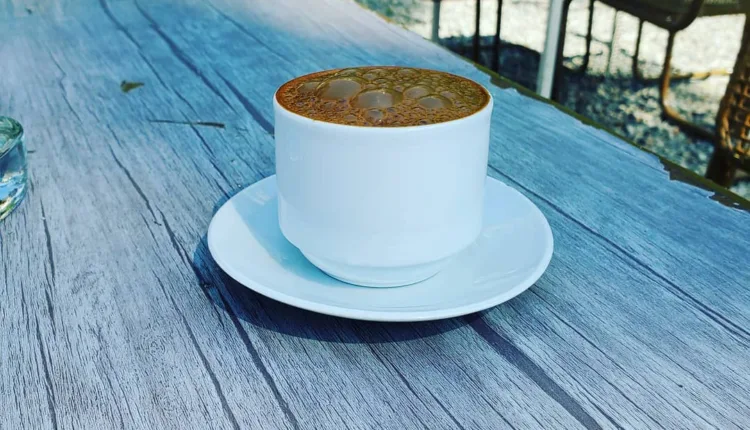 Location and Operating Hours
When Can You Visit? The cafe is open from Saturday to Thursday, from 10:00 AM to 7:00 PM. Its average pricing makes it a comfortable stop for all kinds of travellers and locals alike.
Where is it Located? The address of Cafe Naderi is Tehran, Jomhouri Street.
Accessing the cafe is easy. Located on Naderi Street along Jomhouri Street, the cafe is well-connected with public transport:
By Metro: Use Line 4 and disembark at Ferdowsi station. From Ferdowsi Square, enter Ferdowsi Street and walk straight till you reach Hafez Street. Enter Hafez Street and continue till you reach Jomhouri Street, where Naderi Cafe is located.
By Bus: The buses of Line 7 BRT can drop you at Jomhouri station. From there, it's a short walk to Naderi Cafe.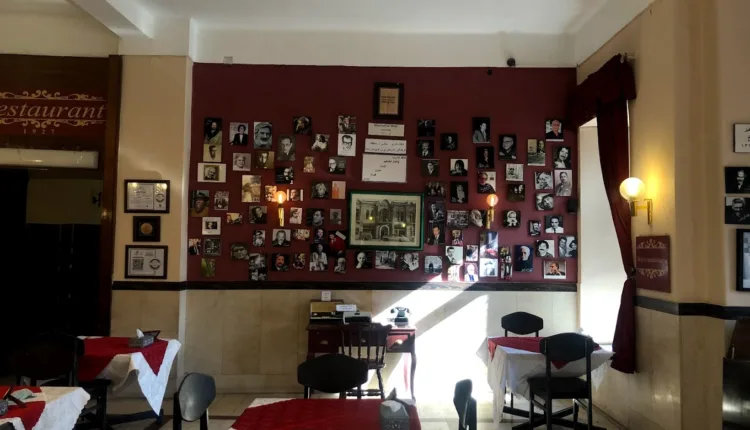 A Bit of History
A Journey through Time Founded by Khachik Madikians, an Armenian, during Reza Shah's time, Naderi Cafe boasts a capacity of 140 seats across its two salons — one dedicated to the cafe and the other to the restaurant. It was here that Iranian people were first introduced to Turkish and French coffee. In the heart of old downtown Tehran, you'll find nowhere like this now.
Naderi Cafe, apart from being a hub of delectable cuisine and tantalizing coffee, is also a testament to Tehran's rich cultural tapestry. The cafe's patrons extend beyond locals and tourists to include intellectuals, artists, writers, and poets who regularly converge within its timeless walls. The cafe's ambiance exudes a distinct air of history, mirroring its presence through decades of cultural and societal evolution in Iran.
In its early days, Naderi Cafe was a popular rendezvous point for the country's literary circles.
It continues to be a hotspot for book lovers and intellectual discussions, offering more than just food and coffee. It provides its patrons with an immersive experience into Iran's past, contributing to its status as a beloved national monument. As such, a visit to Naderi Cafe isn't just about savoring a cup of coffee or enjoying a meal; it's about stepping into a realm that continues to nurture Tehran's intellectual and cultural spirit.The cafe is famous for being a meeting point for the characters Shahrzad and Farhad in the popular Iranian TV series, Shahrzad.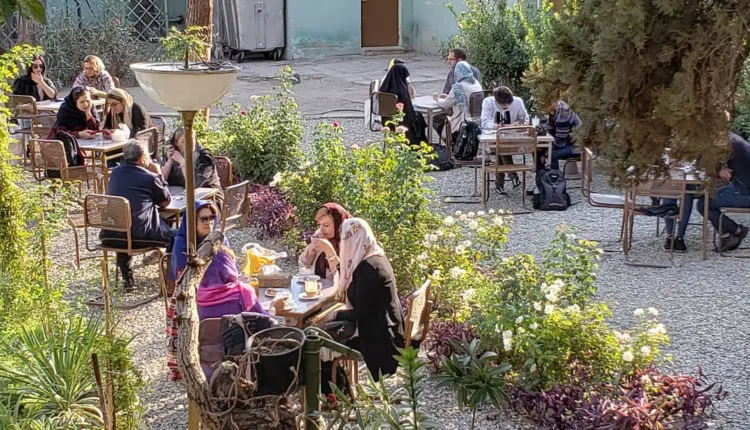 National Registration
The Cafe was registered as a national monument on October 23, 2003, with the registration number 1558, highlighting its cultural and historical significance in Iran.
Final Words
Whether you're seeking a place to relax over a cup of coffee, a restaurant to savor local flavors, or a historic location with a rich past, the Cafe has it all. Visit this landmark and soak in the vibrant ambience of Tehran's city center.