Best apps for foreigners visiting Tehran
Do you need to download the most useful latest apps in Iran?
Are you visiting or staying in Iran for anytime soon? Well, Living in Tehran has the best apps which will make your stay a whole lot easier – with some asterisks for Apple users!
Mobile Network Operators and MVNOs
There are three mobile networks offering 4G internet services, these are called MCI (Hamra -e-Avval), MTNIrancell and Rightel. In 2016 more than a dozen new virtual networks (MVNOs) also opened up including ShatelMobile AMIN and NeginTel, however, you will probably not see these advertised during your trip to the country as they are relatively new.
Best locally design applications for foreigners
Snapp – Ride-hailing
First, we will list the applications which most foreigners in Tehran (and other cities) vouch for. That is Iran's version of ride-hailing app Uber called Snapp (pronounced EhSnapp).
Much like the foreign equivalents, Snapp has a huge number of drivers who can take you to your destination for only a couple of euros per trip.
But the reason why we give this first-place status is the wonderful user interface which is presented in Persian, English and French.
Best of all, if you purchase one of the local prepaid charge cards, you can load up the application so you don't have to look blank when the driver says the price.
**(As of Autumn 2017, the application was removed from both Google Play and Apple iOS stores. LiT's advice is to use an Android phone in Iran.)
You can download the latest version of the app from local Android app store Café Bazaar here.
PhonePay
This is one of the newest apps in the local market. The idea initially allows people to pay specific route taxis a set price by scanning a QR Code.
The phonepay application is only available in Persian, so get a local resident to load up the app with cash before you use it!
When you have charged up the app, you just need to scan the QR code in the cab and a green tick will appear on the phone screen. Hey, presto! You paid the cabby!
Irancell App
If you're using the MTN Irancell mobile network in Iran, you will be happy to know you can use the local network's service in English, as well as Persian, called MyIrancell. 
According to our local expatriate scouts in Tehran, the app enables you to pay your bill and also top-up Pay-As-You-Go mobile phones.
Best foreign apps in Iran
Obviously, everyone will have their own choice apps that to help them in their daily life in Tehran, but here are some of the best ones suggested by our team of millennials working in Tehran.
FourSquare
FourSquare is very popular in Iran with both locals and foreigners. As Iran is now very well into its fourth-generation internet revolution, foreign-built apps like FourSquare are becoming ever more popular with locals promoting their chosen restaurants.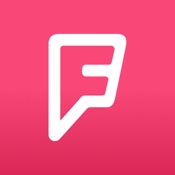 From the poshest restaurants in town to downtown sandwich shops, FourSquare has several hundred reviews covering the city. What we like about the app is the useful GPS location finder which helps you find places of interest and restaurants in your vicinity.
Instagram
Huh? Yes, Instagram is the most popular social media application in Tehran. Instagram is a great resource for finding cool places to go by the search method and through suggested pages. In fact, we hear Tehrani 'influencers' are making a fortune through this app.
Telegram Messenger
"You are nothing without Telegram in business" as my wife once said to me a few months back. Yes, Telegram Messenger has evolved from a WhatsApp-like application to a competitor to all traditional social media platforms

like Facebook and Twitter.
Telegram is invaluable for finding out the latest goings on in Tehran. And here is a great channel to follow, ours! It is available for all mobile application platforms.
LastQuake
With the recent earthquake outside Tehran this week, we thought this little foreign-based app is amazing. Called LastQuake, the application uses a phones GPS signal to notify you if an earthquake happens near your location.
Moreover, if you feel an earthquake you can report it yourself through the application, and it will appear in the reported section of the app.
Google Translate & Microsoft Translator
I personally cannot decide which is better, but here goes. Google Translate is fantastic as is Microsoft Translator, both are useful, but I think Microsoft's overhaul on its servers in recent months gives it the edge.
The Android version of the application is very usable in shops where you hit the big microphone button and it will spell out your sentence in Persian to which you can show the shopkeep.
LoungeBuddy
Here's one for frequent business travellers. LoungeBuddy available for both Android and iOS is a great resource when flying out of either Mehrabad or Imam Khomeini airport.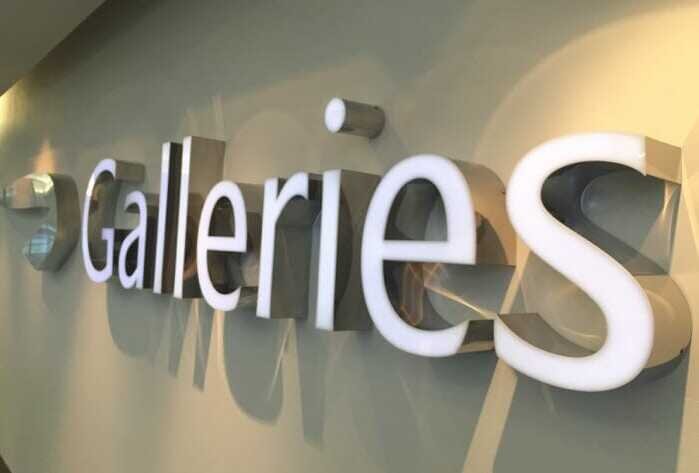 The app will use your geolocation and gives you a price of entering the local lounges in both main terminals. At the time of writing access to the IKA business lounge IRR2.3mn (€46), according to the application.
Want to know more about our guide to landing at the airport? Then read our recent report on the specifics of ducking taxi hawkers.