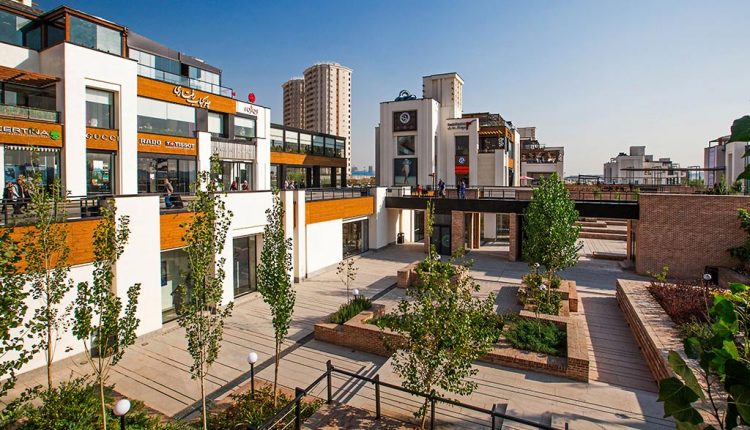 Outdoor shopping and eating experience at Bam Land
Are you looking for a shopping and dining experience with the added benefit of dining next to a lake? Then you may not have heard about Bam Land,  one of Tehran's newest shopping centres in the west of the city.
Regarding location, Bam Land is situated in the newly created District 22 area of Tehran, which is home to some of the most significant developments the city has ever seen.
Shopper can enjoy a wide variety of brands, some well-known, indoor and outside the main complex, while also eating at one of the several al fresco eating areas looking over the Persian Gulf Lake, which was recently created to cool the city.
The architects of Bam Land have taken design inspiration from historical Iranian architecture of the south of the country, combining it with contemporary twists.
What brands do they have?
Shopping-wise, you will find many international brands including LC Waikiki, Reebok, Adidas, Aldo, Adolfo Dominquez, Antony Morato, Sketchers, Springfield, OVS, OXXO, United Colors of Benetton, Tati and many more.
For those looking for a bite to eat, you will find several of the latest restaurant favourites also situated at Bam Land, including Burger Factory, Barooj, Beykebab, Tomo, Jo Grilled Food, Zahed Al Iraqi Restaurant, Romana Plus, Mam Mad Steak House, Cheena Box Chinese Food and many more.
Many people who have visited the shopping area already have given it positive reviews, with some even suggesting the design is similar to those who have frequented Dubai.
So if you're looking to take family or friends out to somewhere a little different then do check out Bam Land in Tehran.
Where is Bam Land?