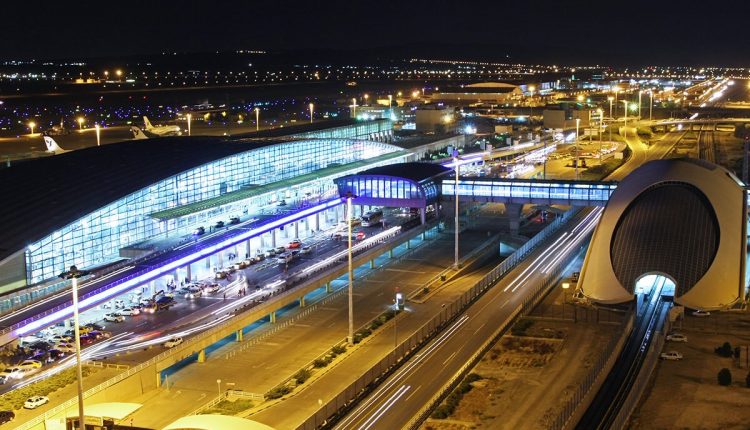 How to Get a Refund for Departure Tax in Iran?
In our previous post, we had reported different means of paying the"Khorooji" or the departure tax for Iranian travelers who leave the country. Now officials at Iran's Tax Organization have announced a systematic procedure to get a refund of the duty for those who have not left Iran despite paying the tax.
According to local reports, citizens who've paid their departure tax but have not left the country can apply online via www.evat.ir to get their money back.
However, keep in mind that departure taxes does not have a "validity period" and can be used whenever the traveler wishes to leave the country.
How to Apply for a Refund?
After going to www.evat.ir, you can click on the menu and the top left corner of the website (marked in red line in image below) to enter the related page. Like many other services in the country, this one is only designed for Persian speaking citizens as well.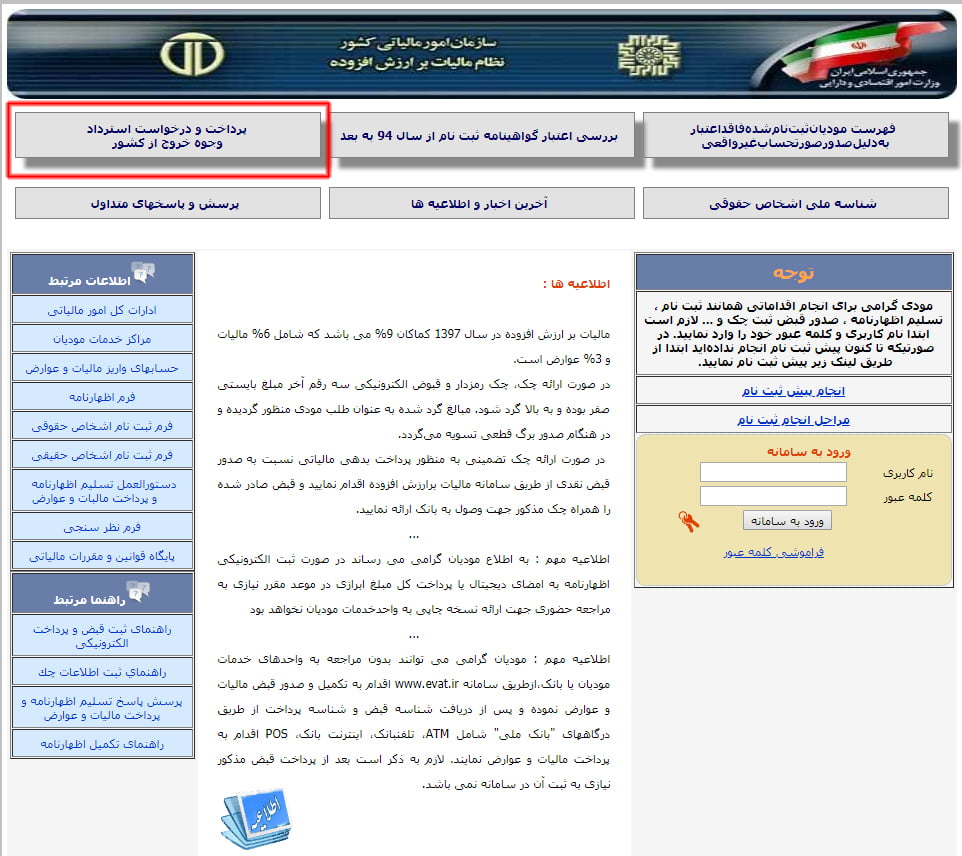 Once in the second page, you need to select the third option which is for departure tax re-fund application (as shown in image below). Then you'll be asked to fill an online form which asks for your personal information, national ID number, the date you paid your departure tax and its relevant follow-up number which is printed on your receipt.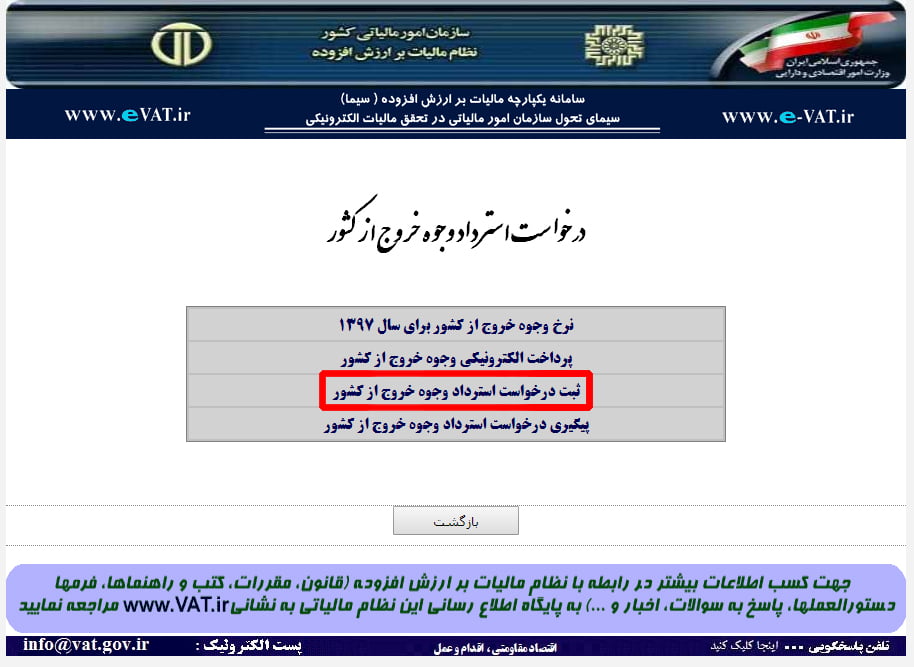 You'll also be asked to enter your bank account number.
Please note that the departure tax is only re-fundable via bank account.So if you don't have a bank account in Iran, you need to open one before applying.
Latest Changes in Departure Tax
According to the latest announcements, payment of departure taxes in cash at Bank Melli branches is no longer permitted and all duties must be paid digitally via www.evat.ir, through Bank Melli's gateway at https://tollpayment.sadadpsp.ir or the several digital kiosks located at the Imam Khomeini International Airport (IKIA).
The cost of leaving Iran in the year 1397 (from March 21, 2018) remains IRR2.2mn for the first trip, IRR3.3mn for the second and IRR4.4mn for every trip after that. The government have suggested the same rate to be applied for the next Iranian year in its budget bill.