Iran Tourist Visa: Type B Visa
Iran Tourist Visa
Introduction
Planning to explore the remarkable heritage sites of Iran or spend time with your family members residing there? Securing your Type B Iranian Tourist Visa is the first step towards turning your Iranian sojourn into reality. The process can seem daunting initially, but with careful planning and precise information, it can be surprisingly straightforward.
Whether you're aiming for an epic adventure around ancient Persepolis, seeking the tranquility of Yazd's desert landscape, or immersing in Tehran's vibrant culture, the following guide will simplify your visa acquisition journey.
Let's delve into the step-by-step process to obtain your Iranian tourist visa, ensuring you a hassle-free entry to the Land of the Persians.
READ MORE ABOUT VISAS FOR IRAN HERE
The Function of Iran's Tourist Visa (Type B)
The Iran Tourist Visa, or Type B visa, caters to international citizens aiming to explore Iran for recreational purposes or to visit family members.
As the most frequently issued visa type, a majority of visitors entering Iran do so with a tourist visa.
Interestingly, those who plan on attending conferences, seminars, fairs, or partaking in short business visits can also obtain a business visa via an authorized Iranian travel agency.
So, how do I get an Iran business visa?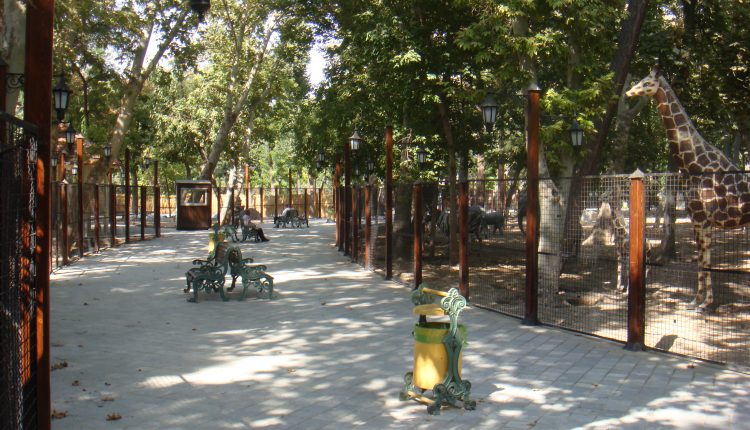 Eligibility for Iran's Tourist Visa Type B
The Tourist Visa Type B is applicable for:
Tourists wishing to stay in Iran for a duration of 30 days or less
Relatives of foreign citizens residing in Iran
It's important to note that the Type B visa is designed for a wide range of travelers, accommodating both leisure and professional needs.
Whether you're looking forward to experiencing Iran's rich culture and history or have a brief business venture planned, the Tourist Visa Type B can cater to your travel needs.
Read more on the types of visas you can get here.
Understanding Visa Requirements for Iran
Foreign tourists, with exceptions for a handful of countries, are required to have a visa to visit Iran. The countries whose citizens are exempted from requiring a tourist visa for Iran include Armenia, Azerbaijan, Bolivia, Georgia, Lebanon, Malaysia, Syria, Turkey, Venezuela, Nicaragua, and Ecuador. To delve deeper into the specifics of who requires an Iranian visa, you can visit our blog post titled "Who Needs an Iran Visa?".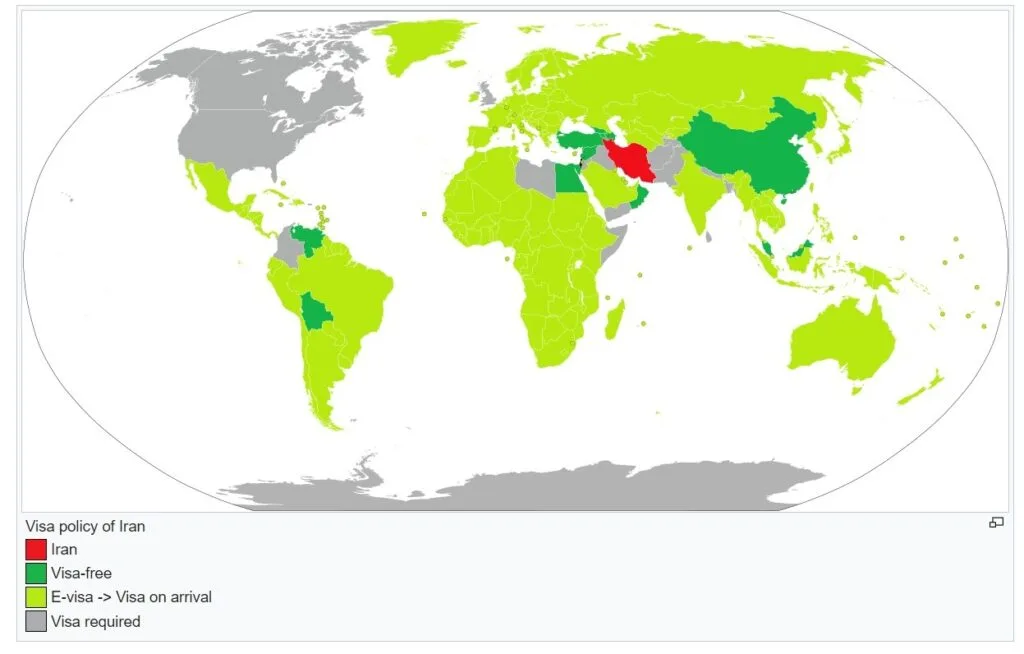 Deciphering the Iran E-Visa and Reference Number Terminology
The realm of visas can be confusing with the intermingling of various terminologies. When it comes to Iranian visas, terms such as Iran eVisa or e Visa, electronic visa, authorization code, reference number, invitation letter, and tourist visa all point to the same type of visa required for a tourist to enter Iran.
So, if you find yourself baffled by the plethora of names, worry not; they all refer to the singular concept of a tourist visa. For a more detailed explanation of the Iran e visa, consider reading our dedicated blog post.
Top Tourist Destinations in Iran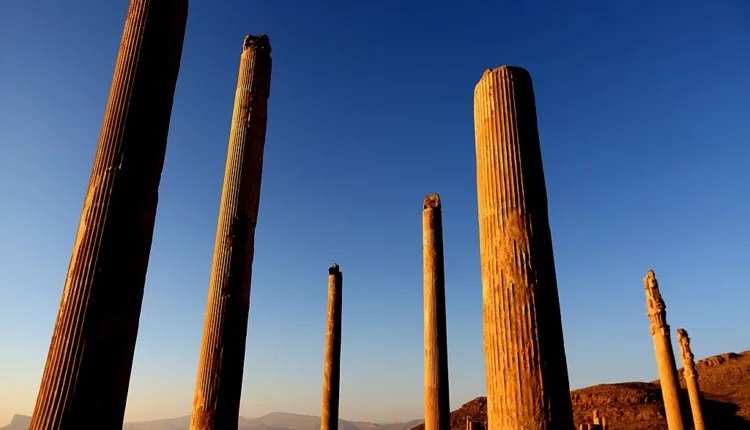 Persepolis: A Legacy of Ancient Persia
Persepolis, the ceremonial capital of the Achaemenid Empire, is undoubtedly one of the most significant historical sites in Iran. With ruins dating back to 515 BCE, this UNESCO World Heritage site located near Shiraz tells the tale of ancient Persia's glory. The iconic Gate of All Nations, Hall of 100 Columns, and the grand staircases adorned with intricate bas-reliefs captivate tourists with their rich detailing and grandeur.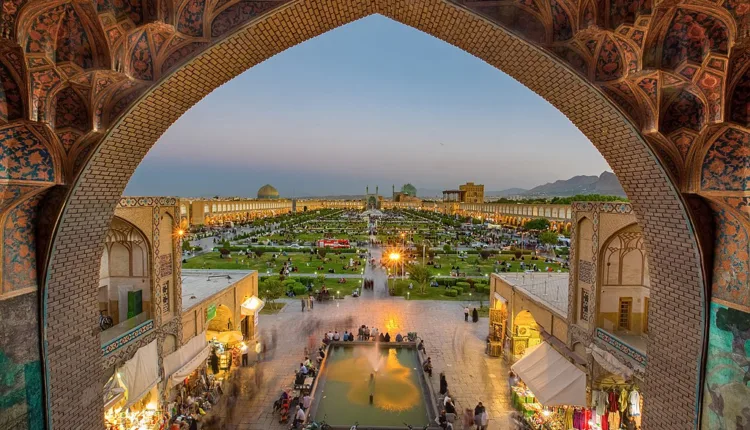 Esfahan: The Architectural Jewel of Iran
Often referred to as a 'museum city', Esfahan boasts some of the finest architectural wonders of Iran. The city's heart, Naqsh-e Jahan Square, is one of the world's largest squares flanked by grand edifices like Shah Mosque, Sheikh Lotfollah Mosque, and Ali Qapu Palace. In contrast, the intricately tiled ceilings of Jameh Mosque and the graceful arches of Si-o-se-pol bridge exhibit the zenith of Persian aesthetics.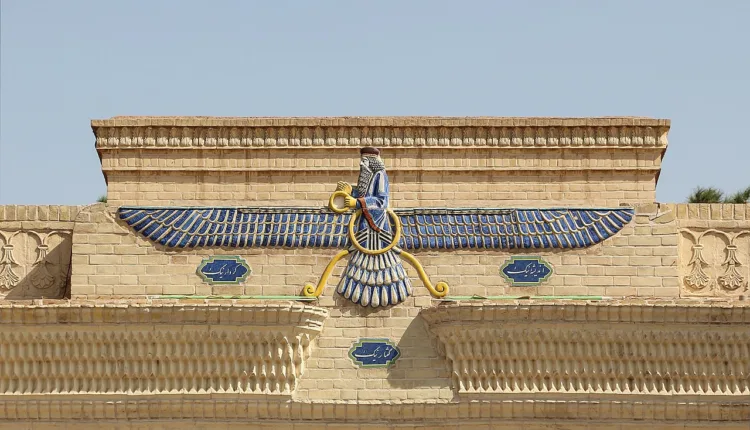 Yazd: The City of Windcatchers
Yazd, a desert city, is renowned for its unique architecture of windcatchers (badgirs) and mud-brick houses. It's a living testimony to the intelligent use of limited available resources in the desert for centuries. Its skyline is marked by minarets and windcatchers, with the Fire Temple and the Towers of Silence standing as a testament to the ancient Zoroastrian culture. Yazd's historic city center is a UNESCO World Heritage site, providing visitors with an experience akin to stepping back in time.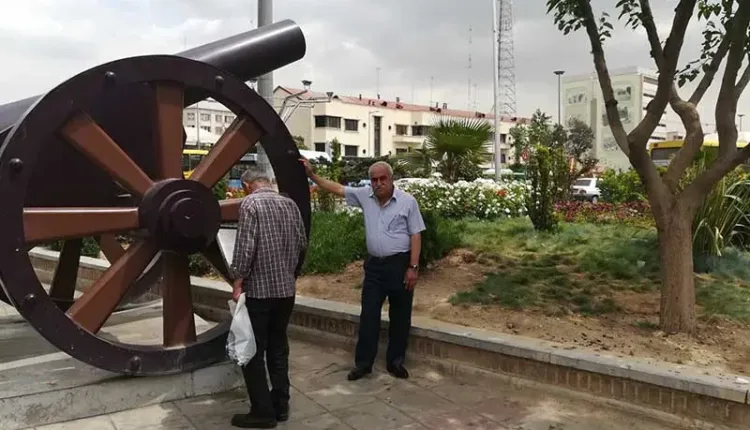 Tehran: The Vibrant Capital
Tehran, the bustling capital of Iran, presents a blend of modernity and tradition. From the opulent Golestan Palace and the iconic Azadi Tower to the vast National Museum and vibrant Tajrish Bazaar, Tehran has something to offer for every traveler. The city's north hosts the upscale neighborhoods against the backdrop of Alborz mountains, with the famous Tochal ski resort offering winter sport opportunities.
Remember, Iran's diversity extends beyond these locations, from the Caspian Sea's green landscapes in the north to the historic Persian Gulf port cities in the south. Each corner of Iran promises a unique blend of culture, history, and scenery that will leave a lasting imprint on any traveler's heart.