Top Hostels in Tehran
Top Hostels in Tehran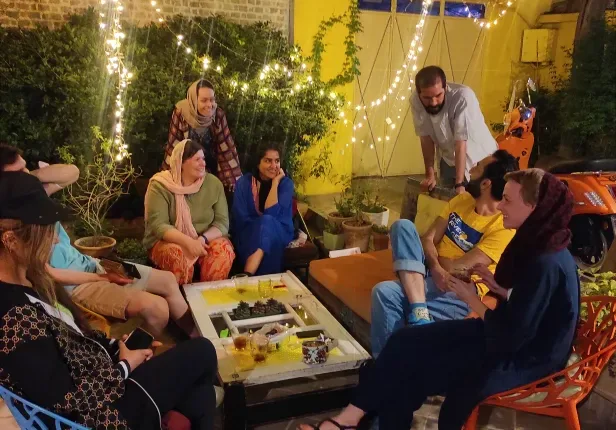 ZEE Hostel, Tehran
Finding a comfortable yet affordable place to stay in Tehran is a treat, and ZEE Hostel offers exactly that. Housed in a charming 75-year-old building, ZEE Hostel merges traditional architecture with modern amenities, offering dormitory-style and stylish private rooms to suit every traveler.
An Ideal Location
ZEE Hostel is strategically located just a short walk from Valiasr Street, Tehran's heartbeat. Its prime location provides quick access to the city's major attractions. You can take a leisurely 30-minute walk and find yourself exploring the treasures of The Grand Bazaar, the Contemporary Art Museum, Laleh Park, National Garden and Museum, or Golestan Palace, to name just a few.
Comfort and Convenience
The hostel offers a 24-hour front desk, ensuring assistance at all hours. It also provides free WiFi across the premises, along with shared kitchen and lounge facilities. The accommodation options range from newly renovated private rooms to shared dormitories, promising a good night's sleep and an opportunity to meet fellow travelers.
A Social Hub
A unique feature of ZEE Hostel is its stylish in-house café. It's not just a place to grab a bite or sip a coffee; it's a melting pot of travelers and locals alike. The café serves up a mix of Iranian and international cuisines, and hosts occasional events, giving you a slice of Tehran's vibrant culture.
Environmentally Responsible
ZEE Hostel stands out for its commitment to the environment. You won't find plastic water bottles or cups here, and the hostel promotes recycling.
The ZEE Hostel Difference
What sets ZEE Hostel apart is its home-like atmosphere. The friendly staff and well-equipped facilities ensure a comfortable stay, making it more than just a place to rest your head.
Hostel Policies
A quick rundown of ZEE Hostel's policies:
Cancellation: Free up to 24 hours before arrival.
Check-in: Available from 14:00 to 23:59.
Check-out: Must be done before 12:00.
Reception: Open 24/7.
Payment: Accepted in cash on arrival.
Taxes: Included in the price.
Breakfast: Included in the room rate.
Pets and children: Welcome.
Smoking: Not allowed.
Curfew: None.
---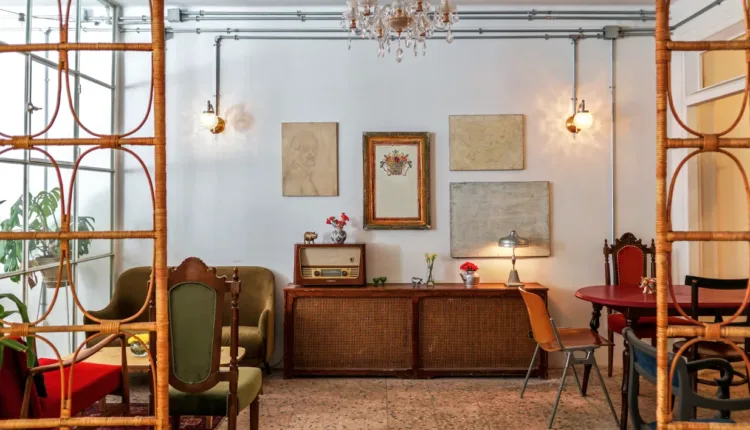 Kargadan Boutique Hostel 
Are you seeking a blend of adventure, city experiences, love, and a sense of home during your stay in Tehran? Kargadan Boutique Hostel is the perfect place for you. This unique hostel, managed by a devoted sibling duo, offers the comfort and warmth of home in an exotic setting.
Step into a Home-like Setting
Designed to evoke the spirit of an old flat, Kargadan Boutique Hostel is characterized by high ceilings, a large, plant-filled terrace, vintage lamps, and exquisite, handmade mosaics and tiles. The attention to detail is heartwarming – every feature in the hostel, from comfortable large beds to homemade chocolate cake, is the result of our hard work and passion.
Unwind and Connect
The common room offers unlimited tea and coffee, creating a relaxed space for guests to connect and share their travel experiences. Additionally, the fully equipped kitchen, complete with a refrigerator, stove, microwave, espresso machine, kettle, pans, glasses, and cups, ensures that you can indulge your culinary preferences whenever you wish.
Comfortable Accommodations
Every bed is furnished with a reading light, privacy curtain, individual locker, shelf, and multi socket, providing a cozy and secure space for your personal belongings.
Helpful Hosts
Apart from ensuring your comfortable stay, we take pride in our intimate knowledge of Tehran and its surroundings. We're always eager to share our favorite routes, secret spots, cafes, and the finest art galleries in Tehran.
Kargadan Boutique Hostel Policies & Conditions
Cancellation policy: 1 day before arrival.
Check-in from 14:00.
Check-out before 12:00.
Payment upon arrival by cash. Credit cards not accepted.
Taxes included.
Breakfast included.
Free laundry service.
No curfew.
Guests must hold a foreign (non-Iranian) passport.
Maximum stay is 14 days.
24/7 reception.
---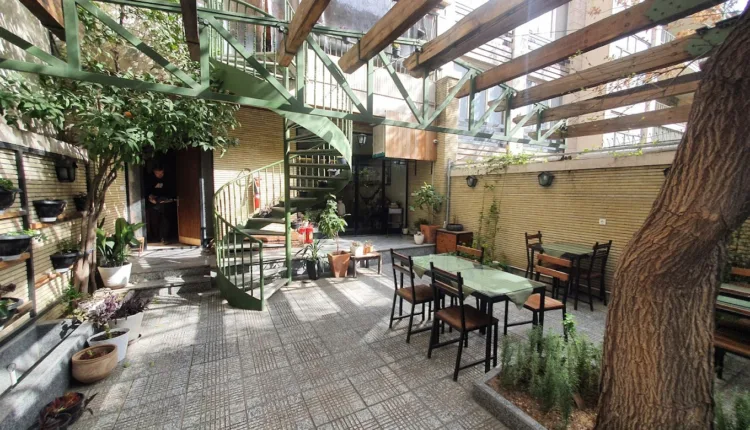 Iran Cozy Hostel
Rated as the number one hostel on Trip Advisor, Iran Cozy Hostel is one of the longest-running establishments in the capital. Located in a central location of Nejatollahi St (Villa) near the Ministry of Industry Mining and Trade, people staying at the hostel give it a fantastic review, with 79% of travellers suggesting the hostel is "Excellent".
Iran Cozy Hostel includes free WiFi, breakfast, airport transportation, private rooms, kitchenette along with a multilingual staff.
Where is Iran Cozy Hostel?
---
Tehran Heritage Hostel
Tehran Heritage Hostel is the newest and largest Hostel in Tehran, offering both private and dormitory rooms of the highest class. Recently renovated, Heritage Hostel is not only a fantastic location and building but offers an unbeatable service. The hostel has a 24-hour reception as well as security for travellers' security.
According to the latest prices on the hostel's website, male and female separate dorms cost approximately €8 while private double bed dorms cost €20, while the classier Heritage rooms cost €40.
Moreover, Tehran Heritage Hostel includes free WiFi, breakfast, airport transportation, private rooms, kitchenette along with the multilingual staff.
---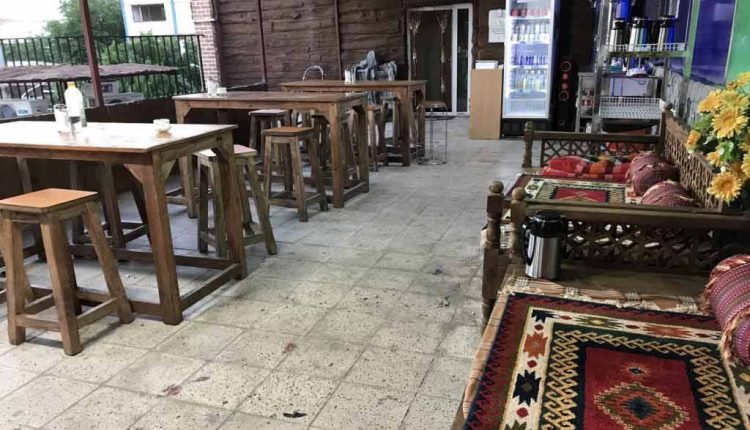 Seven Hostel Dizin
Seven Hostel is part of a group of different hostels in Iran. The group has two different hostels in and around the capital Tehran but the one we would like to highlight is their little known Dizin establishment, perfect for this time of year when the weather is just right for the perfect covering of snow.
Despite the dingy decor, the hostel has a five-star rating by previous customers and is probably a better bang for your buck than the ageing hotels at the foot of the Dizin slope.
So, Dizin Village where the hostel is based towards the bottom of the camp is a splendid place to stay for a night or two during the winter months and is a great example of having a great cheap couple of nights outside the metropolitan Tehran area. Dorms cost €15 euros, while private double rooms cost an affordable €45.
More on Dizin
Dizin is one of the oldest ski resorts near the Iranian capital located in the Alborz mountains. With at least two established hotels and several private lodges, this is an ideal location for a day's skiing near the capital.
---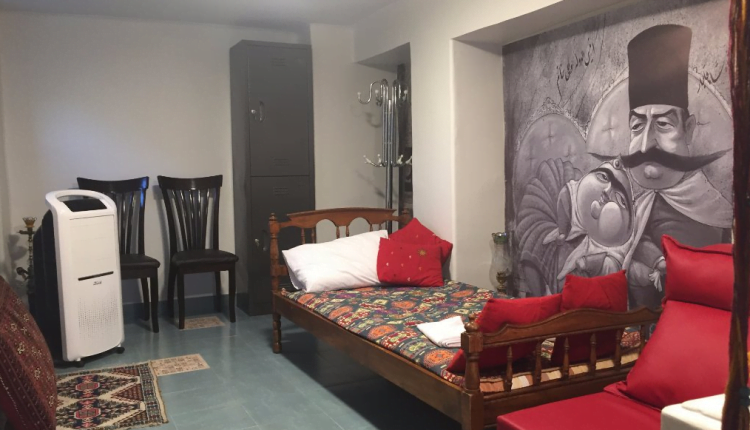 Hi Tehran Hostel
Hi Tehran Hostel is one of the newer entrants to the growing hostel scene in the Iranian capital. Opened in an old villa on Tabatabaei Alley off Bahar Street, the décor of this building is groovy, playing on the historical imagery of Iranian culture dating back to the 1900s. In second place Hi Tehran garners an impressive 76% by customers on the online review site.

Rooberoo Hostel
Rooberoo Hostel is one of the latest entrants to the low-cost sleeping industry in Tehran. It has a great website offering a mix of dorms including mixed and private dorms for foreign travellers.
Moreover, Rooberoo Hostel offers a combination of different and private rooms, including female-only dorms and a two double beds with private access in separate room.
Interestingly, all prices are in Euros with a night for a private room being the highest cost. You can contact them via social media and through WhatsApp, ahead of your visit.
Rooberoo Hostel is connected to one of the most vibrant cultural hubs in Tehran called Rooberoo Mansion. Rooberoo Mansion is an art and cultural institute that offers music/theatre performances, galleries, a cafe and a bookstore, where you can get a real sense of the true lifestyle of Iranian youth.
Also, the hostel is only one minute away from Baharestan Square and the old and new Parliaments of Iran. Baharestan metro is at a 4-minute walking distance, you can use the metro to get to any part of Tehran you wish. Some nearby attractions are Negarestan garden, Masoudieh Palace, the Grand Bazaar, the national museum of Iran and 30th Tir Street where you can find local street food.
It scores a high 10.0 on the HostelWorld website reviews, out of a total of two reviews, so it's fairly new to the market.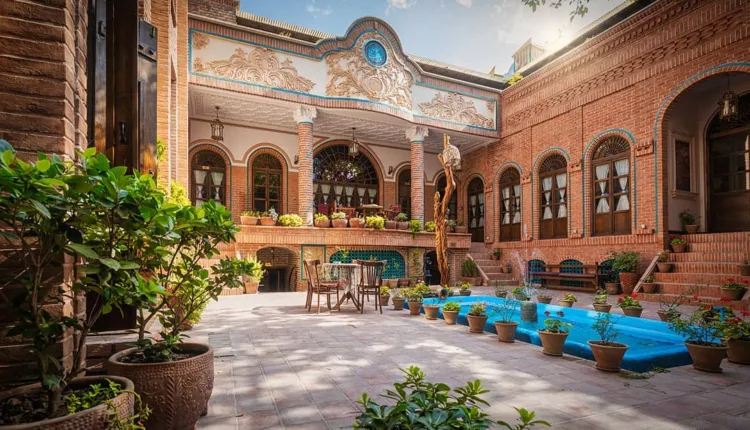 Razzaz Boutique Hotel
Razzaz Boutique Hotel is a cut above the regular hostel in Tehran set in a restored building downtown. The hotel has a website which you can book ahead of your visit and offers a wide array of different suites. Unlike regular hostels this one is a little more private for people and the price reflects this, with suites costing up to €75 a night.
Also, the Boutique Hotel offers 22 single, double, triple rooms and suites in different sizes in an area of 1300 square meters. You can also spend some quality time in the central courtyard (in the exterior section), the sunken courtyard (in the interior section), 2 exquisite porches, roof terrace and the dining area.
Interestingly, named after the first owner of the house, Pahlevan Hassan Razzaz, Razzaz Boutique Hotel, is an exquisite example of upscale buildings, which beautifully depicts the characteristics of this kind of architecture, including interior and exterior, vestibule, corridor, courtyard and pool, water reservoir, springhouse, and terrace.
So, if you're interested The hotel is also available via Hostelworld.com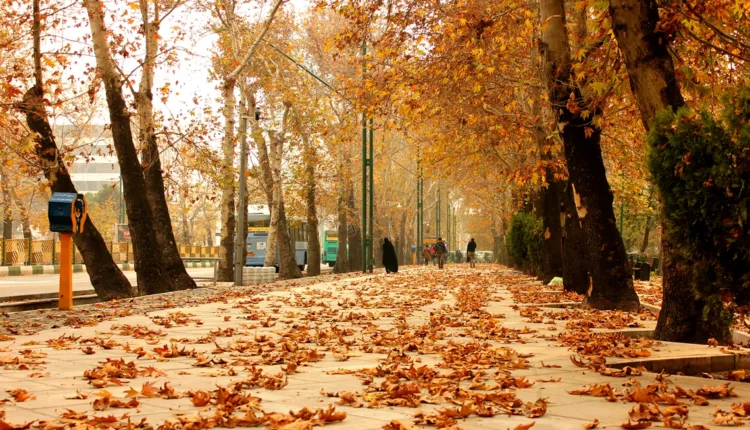 Hostels in Tehran: Which one to choose? 
Whether you're drawn to the home-like comfort of Kargadan Boutique Hostel or the bustling social hub that is ZEE Hostel, Tehran offers a rich selection of hostel accommodations for every type of traveler. Each hostel is unique in its own way, yet they all share a common theme: a commitment to creating a welcoming, comfortable, and affordable environment for guests.
These hostels not only offer a place to rest your head at night but also serve as gateways to experience the local culture, meet fellow travelers, and gather valuable tips about exploring Tehran. From privacy-focused amenities to community kitchens and lively cafes, they provide a perfect blend of privacy and communal experience.
In summary, the variety of hostels in Tehran guarantees you'll find something that matches your preferences and budget. Each offers a unique lens through which to experience and appreciate the beauty, culture, and adventure that Tehran has to offer.