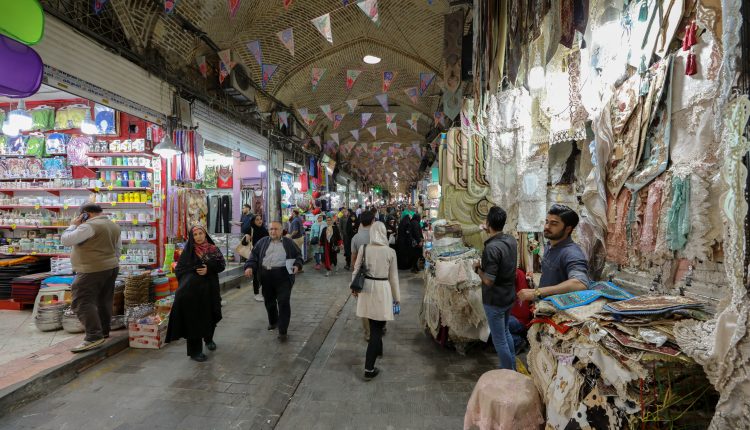 Top places to buy souvenirs in Tehran
Guide: where to buy souvenirs in Tehran
Are you looking for that specific Persianate item to take back home with you and don't know where to buy souvenirs in Tehran?
Tehran Grand Bazaar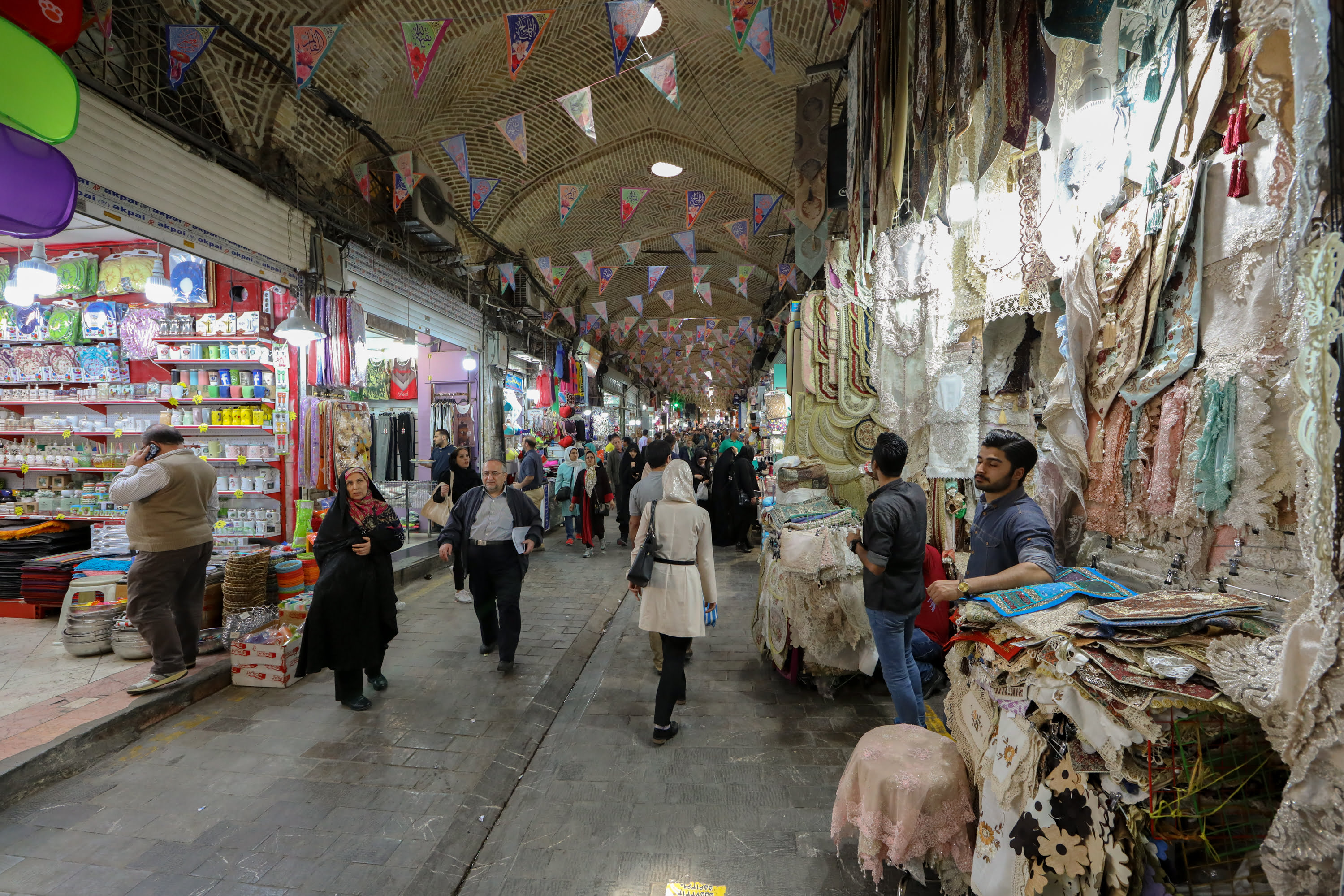 No article about trinkets could be written without mentioning the Tehran Grand Bazaar (Bazar e-Bozorg). The ancient shopping centre with its rabbit-warren-like alleyways is full to the brim of different items to purchase. From gold and silversmiths to Persian fabrics, the Grand Bazaar is one of the places we recommend visiting.
Pro Tip: if you are looking to avoid the regular road system, we suggest you head down on Line 1 of the Tehran Metro. If you go on Eid al-Adha, you'll ride for free as part of the bank holiday offer usually initiated by the Tehran Metro system. Make sure to get out at 15 Khordad metro station and walk along the road with the same name. To your right, you will see several of the bazaar entrances.
Accessibility: Accessibility in the Tehran Bazaar is extremely limited. People in wheelchairs are advised not to move away from the main pedestrianised street of 15 Khordad. Disability access remains limited in the Grand Bazaar with entrances often closed to vehicular access. Parents with children also should consider not using a pushchair inside the Grand Bazaar as it can be troublesome at peak times. Parents are also advised to keep their children close to them as it is a working market and men with trolleys force their way through the masses of people walking around – Also protect your shins.
Nejatollahi St (Villa)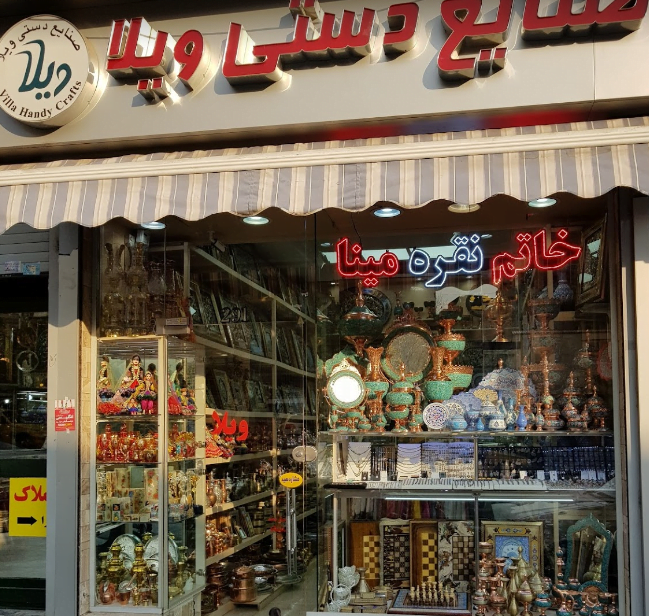 Often overlooked but historically the epicentre of tourism and flight operators, Villa Street (what you should say to taxi drivers) or now called Nejatollahi Street, down from Karim Khan Zand Boulevard is a treasure trove of trinket stores. There are several independent shops on this road, which sell all Persianate items including locally produced glassware, and fine metalwork. Among them, there are absolutely fantastic cafes and even some of the oldest pastry shops in the city including Lord across from the Armenian cathedral. Check out this one store we've linked via the map feature.
Accessibility: Accessibility is fine on Villa Street, with people in wheelchairs generally fine to move along. However, you may require assistance with entering shops as many were built higher than pavement level.

Tajrish Bazaar (Qaem Bazaar)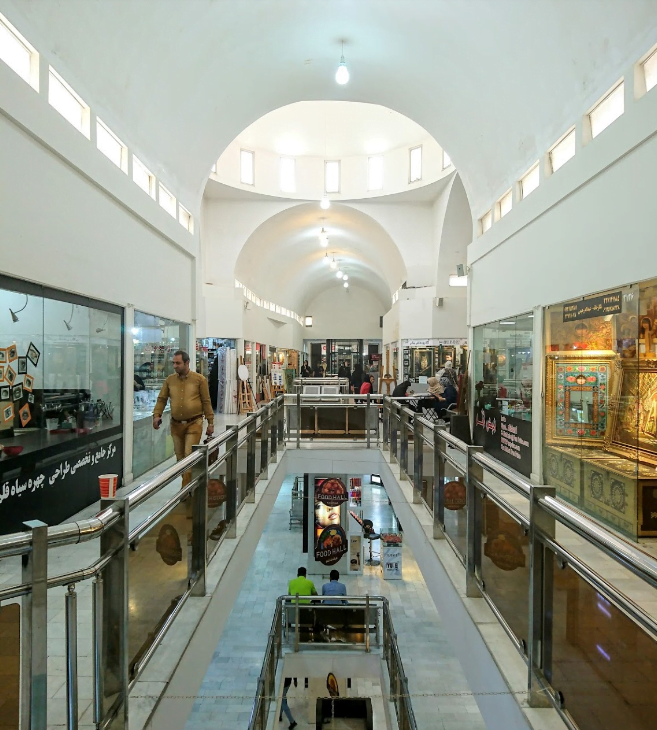 In the northern area of Tehran, you will find the buzzing Tajrish Bazaar, where there is plenty to do and see. But one part of this winding complex on the hill is Qaem Bazaar. It is a great spot to find locally made handicrafts and designs, while in the vicinity. It has many of the same items you would find in areas downtown as well. Prices might be a little bit higher as the ground rents in the north are generally higher for merchants than downtown. In addition, the Qaem Bazaar in Tajrish Bazaar has several stores selling spices as well as gemstones, on one of the surrounding floors. If you move upstairs you'll see several artists spaces.
Accessibility: Accessibility is moderately O.K. in Tajrish Bazaar, however, those in wheelchairs will find access difficult and should try to enter from the eastern side of the complex. Parents with kids in pushchairs will not struggle with the main areas of the bazaar. We also advise those with children to keep an eye on them for it is a working bazaar with men pushing trolleys.
Jomeh Bazaar (Friday Market)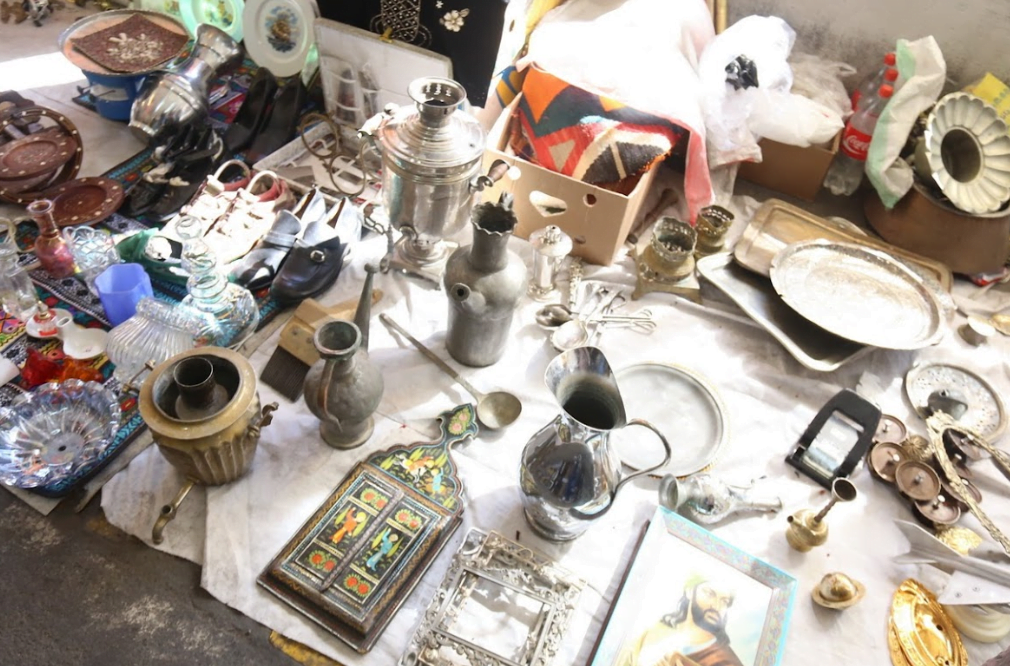 If you're used to the Sunday market, or a car boot sale in the United Kingdom and Ireland, then we suggest you head down to the Jomeh Bazaar on most Fridays behind the Turkish Embassy in central Tehran.
Situated in the Parvaneh (Butterfly) multi-story parking, up to a very steep ramp and spread across several floors. The Jomeh Bazaar is one of those places where locals and foreigners bump against each other for bargains and locally made crafts.
In recent years the Jomeh Bazaar has become increasingly popular with "makers" as they are referred to in the West, usually, mid-20-somethings offers all sorts from home-made earrings to tie-died ladies manteaux. However, if you are looking for something old even an antique, then this is the place to find all sorts of odds and sods.
Accessibility: Although everyone is welcome and there is no entrance fee for visitors, those with limited movement would find access to this market difficult as space is extremely limited. Parents with children in pushchairs and prams are advised to leave them at home or with the security guard at the top of the ramp.

Laleh Bazaar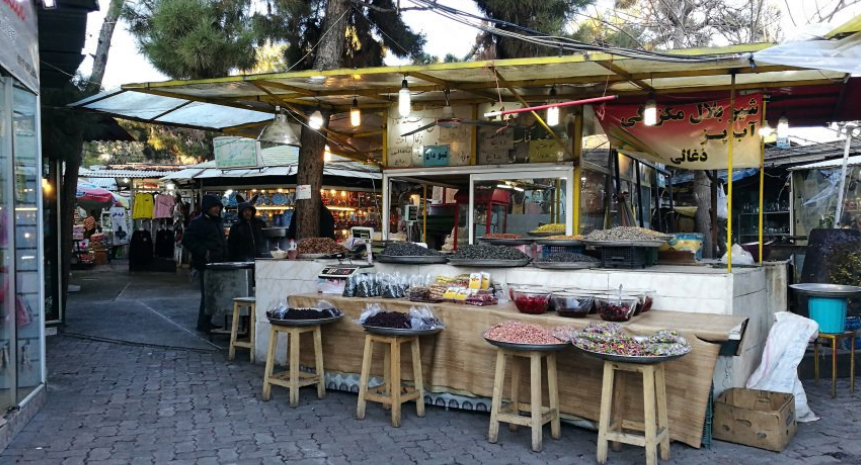 An often-overlooked bazaar in Tehran is Laleh Bazaar. The small outdoor market, situated off the park of the same name, is an ideal location to find special handicrafts made by local artisans. In what appears to be a Christmas Market-style setting, the little bazaar is packed full of artists showing their latest designs at rock bottom prices. Officially called a "Bazarche" meaning little bazaar, the souvenirs available in this site or often not found elsewhere. Just next door is the Tehran Carpet Museum. Check out the link below. Also near is the Tehran Museum of Contemporary Art, however, the national gallery has been closed since 2018 for renovations.
Accessibility: This is one of the better locations for accessibility for both people with limited movement and those with pushchairs and buggies. The main access to the site is from Kargar Street, which has large pavements, and there are limited obstructions to entering the site.