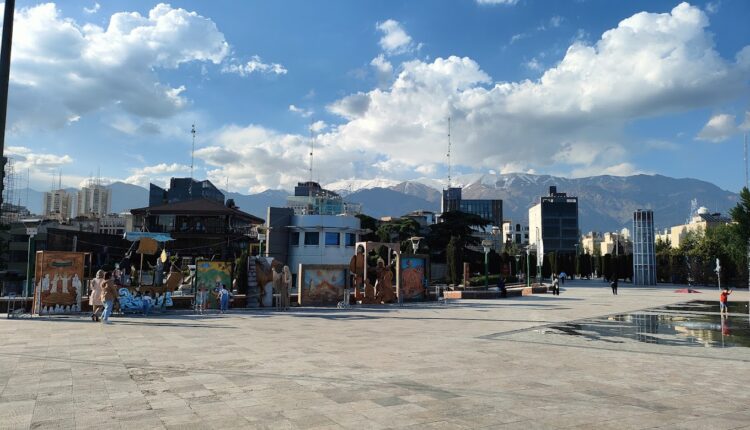 Ab-o-Atash Park in Tehran
Discover the Charm of Ab-o-Atash Park and Tabiat Bridge
Introduction to Ab-o-Atash Park: Tehran's Urban Oasis
Immerse yourself in the unique cultural charm of Tehran by visiting its most beloved urban space, Ab-o-Atash Park. A favourite among locals and foreign tourists alike, this park stands out due to its innovative design, up-to-date amenities, expansive pedestrian areas, and an assortment of cafés that cater to every palate. The park's highlight is its striking water-fountain and fire-towers display, a symbol of its name.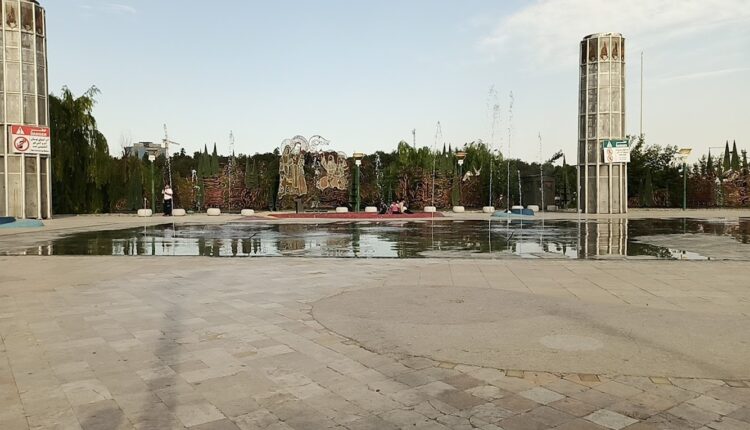 The Story behind Ab-o-Atash Park
Covering an area of 24,000 square meters, Ab-o-Atash Park is a fascinating blend of nature and architecture, seamlessly linked with Taleqani Forest Park via the stunning Tabiat Bridge to the east, and Nowruz Park through Abrisham Bridge to the south. The park's name, Ab-o Atash, translates to "water and fire" in Persian/Farsi, inspired by the tale of Prophet Abraham (or Ebrahim in Persian) and his miraculous survival from a fiery ordeal.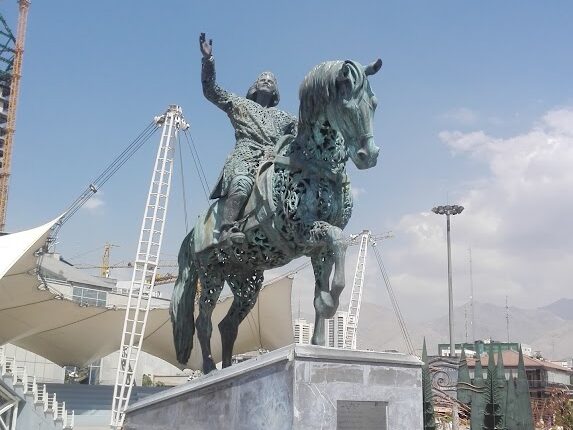 Tabiaat Bridge: A Spectacular Work of Architecture
The Taabiaat Bridge, one of the most iconic bridges in the Middle East, creates a harmonious connection between Ab-o Atash Park and Taleqani Forest Park, elegantly arching over the busy Moddares Highway. Notable for its innovative design, eco-conscious construction, and earthquake resilience, this three-tiered bridge offers sweeping views of the Alborz Mountains and Tehran's cityscape.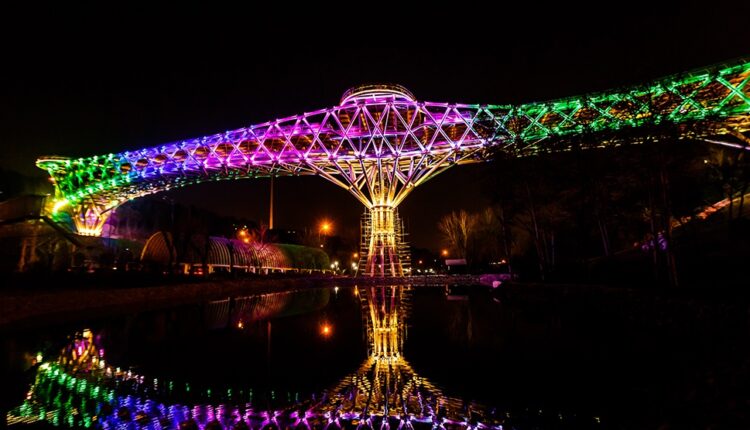 Things to Do in the park?
Ab-o-Atash Park is a hub of recreational activities suitable for all ages. From exploring the cosmos at its cinema hall and planetarium to enjoying live events at its amphitheatre, the park has something for everyone. Sports enthusiasts can enjoy its skatepark, gym equipment, bike paths, and horse training facilities, while foodies can satisfy their cravings at the park's extensive food court.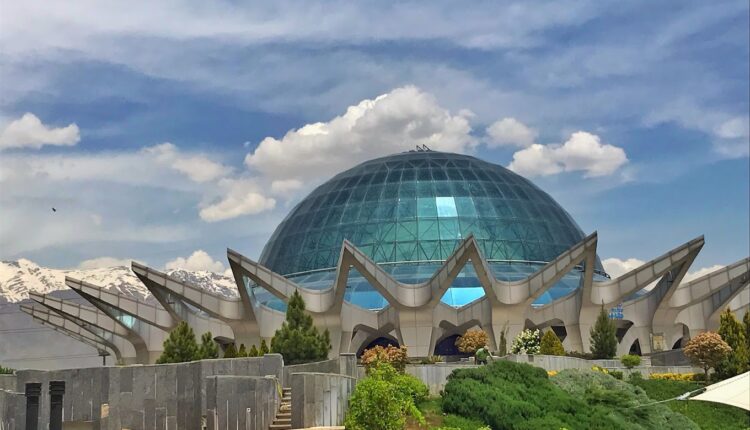 Where is Ab-o-Atash Park Located?
Conveniently situated in northern Tehran, Ab-o-Atash Park is easily accessible via the Shahid Haqqani and Shahid Hemmat metro stations on the red line. Nearby transport hubs include Vanak Square and several BRT bus stops, making it simple to reach from anywhere in the city.
Best Accommodation Options Near Ab-o-Atash Park
Experience Tehran's hospitality by staying close to Ab-o-Atash Park. For a luxurious stay, opt for the 5-star Laleh Hotel, Parsian Esteghlal Hotel, Taj Mahal Hotel, or Espinas Palace Hotel. Budget-friendly alternatives include the Diamond Hotel or Karoon Hotel, and for a home-away-from-home feel, consider the apartments at Sepehr AP Hotel.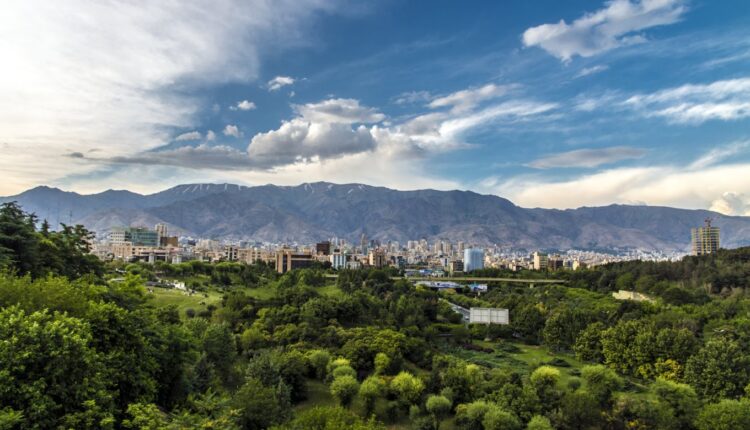 Savouring Local Flavours Near Ab-o-Atash Park
Delve into the gastronomic delights at the Ab-o-Atash Park food court, featuring an array of cuisines to suit every taste. For a more atmospheric dining experience, Kiosk Burger and Viuna Café Plus are popular eateries located near the park's northern entrance.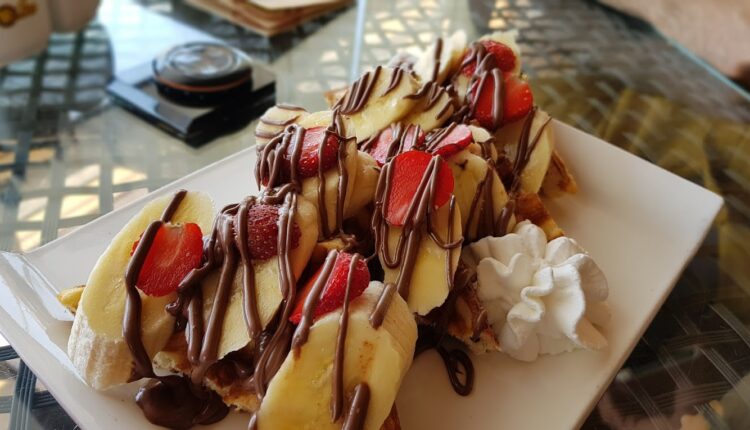 Exceptional Ambience
Viuna Plus Café provides an exceptional setting for enjoying a cup of coffee or a sumptuous meal. The café's strategic location near the Tabiat Bridge allows patrons to enjoy spectacular views of the Ab-o-Atash Park and Tehran's skyline. With its cozy interior, warm lighting, and welcoming atmosphere, Viuna Café is the perfect spot to unwind after a day of exploring the park and bridge.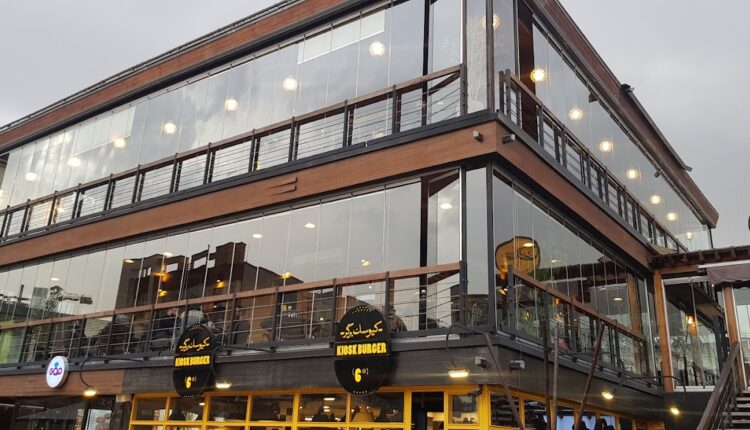 Ideal Time to Visit Ab-o-Atash Park
Evening visits to Ab-o-Atash Park are a visual treat as the Tabiaat Bridge illuminates, creating a vibrant spectacle. The park's cafés and restaurants come alive at night, offering a warm and cosy ambience for visitors to relax and enjoy their meals.