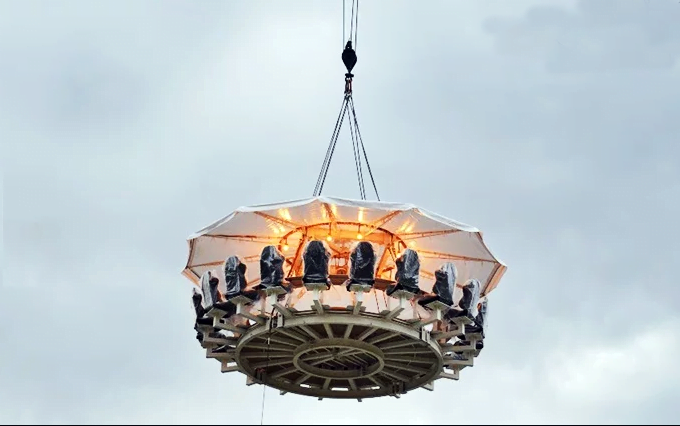 Dinner In The Sky
Dinner In The Sky comes to Tehran
Dinner In The Sky Tehran Wows!
For those who have an appetite for the extreme, you'll want to check out this recently opened fine dining experience in Tehran with a difference.
After taking the world by storm, Dinner In The Sky now offers people in Tehran a way to dine 35-metres in the air with seatbelts of course!
We don't know too much about what will be on the menus, but guests can expect locally inspired food and drink items.
As for the logistics, the maximum capacity for each lift is 22 guests. You'll be securely strapped in a rotating and reclining seat to enjoy the most out of the 360-degree views.
And, according to local deals website Netbarg.com, the price for paying what many would be terrified at even considering has dropped considerably. The organisers of the restaurant now offer a meal at just IRR350,000 with a 50% discount.
Parking at the base of the crane is free and smoking is prohibited, even at such a height!