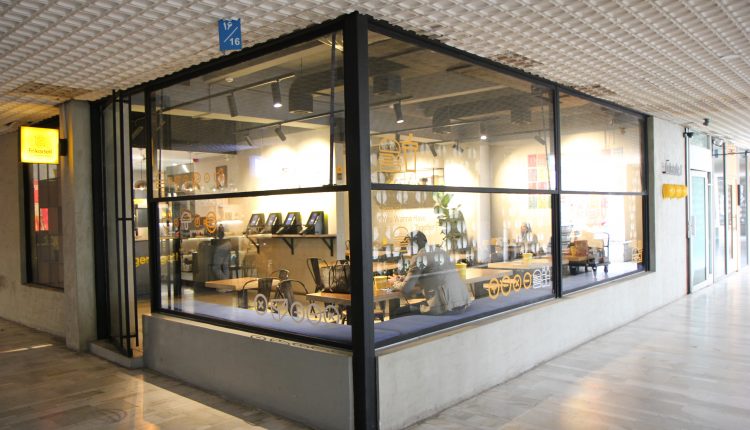 Hi-Tech Burger ordering at Frikadell in Tehran
Frikadell in Tehran
You may not have seen a new food brand called Frikadell which recently opened up in Tehran, but you definitely should try it out!
Burgers remain as popular as ever with Tehranis, with several great restaurants all competing for the rial in your wallet, but this one stands out.
Frikadell which is headquartered in the United Kingdom has now opened branches across Tehran, which aims to give burger ordering a taste of technology with its unusual self-service ordering system.
Ordering is fairly unique, as you pick your own burger through the computer self-service system, which the cooks will then prepare and serve at your table.
According to the website of Frikadell, chefs prepare the burgers as customers wait and serve in deliciously crunchy bread. Beef and chicken burgers are both available, as are salads and other side orders like fries and drinks.
The company says this on its website: "We're burger freaks, and we couldn't find a good homemade burger ANYWHERE, one with a crunchy bun, our choice of sauces and prepared FAST. And worse, the ordering process was always a pain!
So, we decided to do it ourselves: we put together International chefs from Italy, Turkey, and other places, got the youngest and most innovative IT developers, put them together with the passion and energy of our entire team, and of course no sleep and a LOT of burger testing, and we did it! Frikadell was born, ready to bring the fast food scene to a new level."
Where are the branches?
There are other Frikadell branches across Tehran, including a newly opened store on Jam Street just after 7-Tir Square. Also, other branches are also open in more northerly and western locations in the city including A.S.P. Towers in Yussefabad.
To check out the locations of all the Frikadell branches in Tehran, check out this link!