Where is Tehran's Oldest Bookstore?
Founded 120 years ago, Islamiyeh is the oldest independent bookstore still operating in Tehran. While one must presume that Tehran's oldest book shop should be somewhere on or around Enghelab street – known as the book hub of the capital and even Iran – you must actually head further south to the Grand Bazaar neighborhood.
The shop is located at 15 Khordad Street. With its door divided into four parts each making up of white-colored wood and glasses marked with papers of notice, the Islamiyeh book store can easily be found in the Ahangaran market area. When you reach the shop, an old sign on top of its door, bearing the name of Islamiyeh, makes you sure that you have found the right place.
History of Islamiyeh Book Store
The shop is currently run by Seyyed Jalal Ketabchi who has inherited it from his father and grandfather. According to Seyyed Jalal, the bookstore has changed its place several times in different parts of Tehran before finding its current place. According to him, his grandfather Seyyed Mohammad Ali Ketabchi opened the book store in 1901 in the Timche Hajeboldole Area of the Grand Bazaar neighborhood. But, the grandfather later moved the shop to Naser-Khosrow Street after other bookstores left Hajeboldole.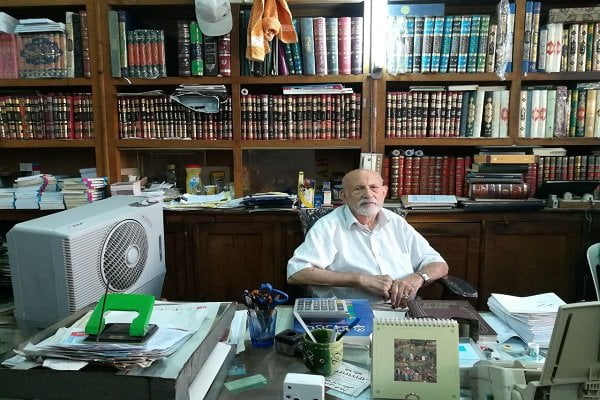 That was not the end of the story. Seyyed Mohammad Ali had to move the shop once again, this time to Bab Homayun Street, as it was decided during the reign of Reza Shah to build the country's finance ministry at Naser Khosrow Street.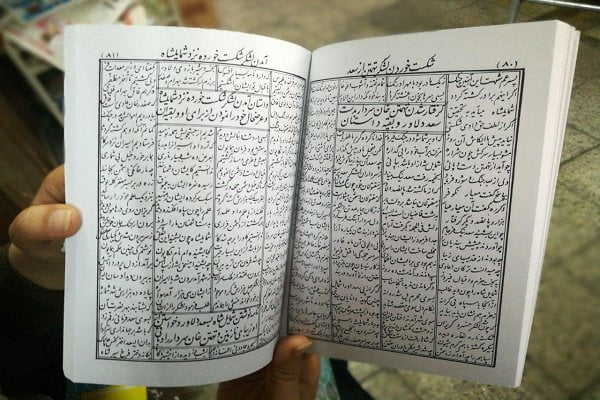 A while later, Mohammad Ali's son Ahmad bought a shop in 15 Khordad Street and the Islamiyeh book store found its current place, where it has remained active for decades now, keeping its appearance unchanged despite the passing of time.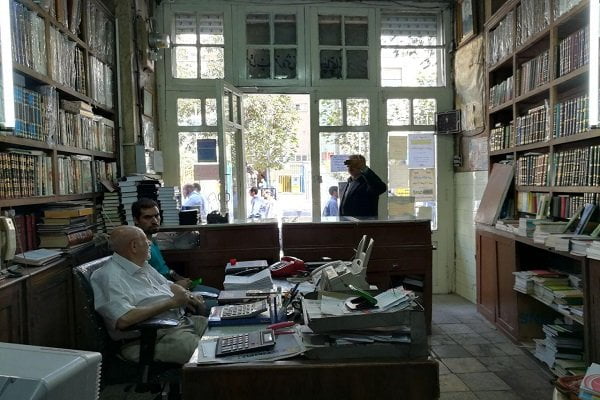 Wooden shelves filled with different kinds of books including the old with precious leather covers catch the eyes of anyone entering the shop. The owners have a publisher with the same name that mainly publishes religious books. The Islamiyeh Publisher is located in the alley next to its bookstore running since the Qajar Dynasty.
To have a look inside this historic shop, check out this short video below.
Location:
While the Islamiyeh bookstore is nowhere to look for general books, it is definitely an interesting place for those interested in the history of publications in Tehran. To learn about other bookstores in the city, make sure to check our previous posts on Tehran's Top Bookstores.